The Big Heart Health Mistake Women Everywhere Are Making
mbg Health Contributor
By Gretchen Lidicker, M.S.
mbg Health Contributor
Gretchen Lidicker earned her master's degree in physiology with a focus on alternative medicine from Georgetown University. She is the author of "CBD Oil Everyday Secrets" and "Magnesium Everyday Secrets."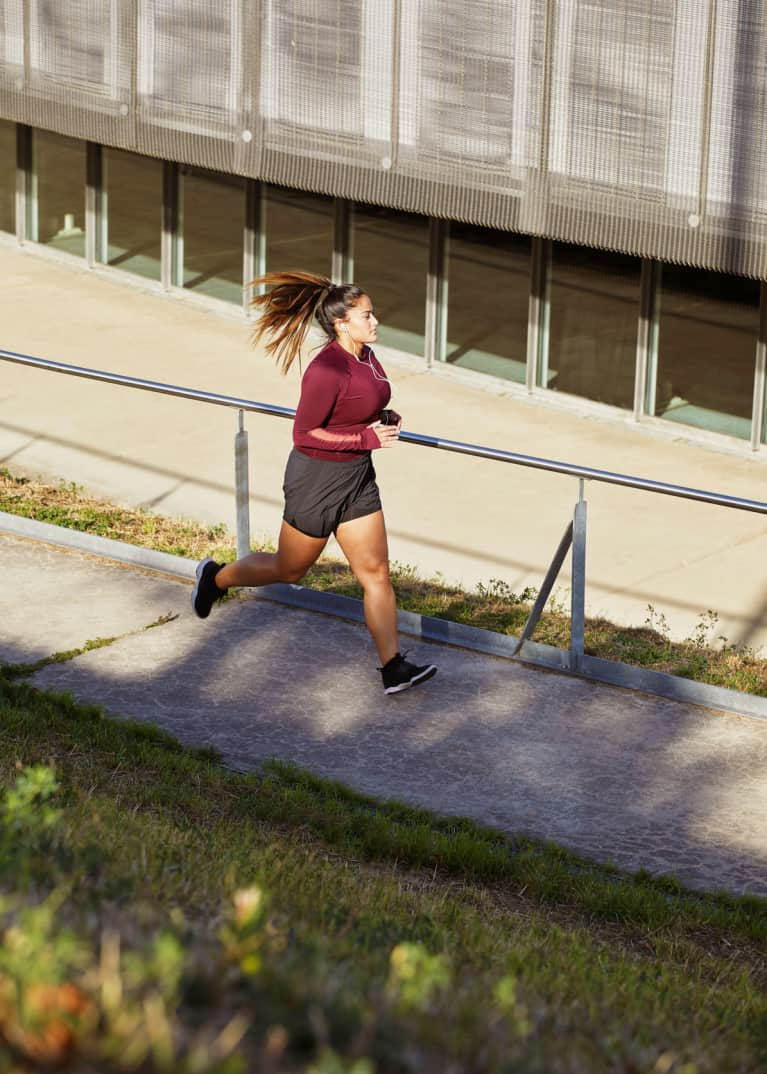 December 12, 2018 — 22:11 PM
When I ask, "What are the symptoms of a heart attack?" you probably imagine a man in his 60s or 70s with pain in his arm and chest. And you're not alone; these are the symptoms we've all been taught to look out for. But did you know that the symptoms of a heart attack can be totally different for men and women? It's true. And as a new study—published in the journal European Heart Journal: Acute Cardiovascular Care—shows us, not knowing how heart attacks often present in women can be dangerous and even deadly, preventing many women from calling for help right away.
Why so many women don't realize they're having a heart attack.
According to the study, symptoms of a heart attack in women can present pretty differently than in men. For example, women might experience more pain in their abdomen than in their chest. "While women may have typical symptoms like crushing chest pressure or tightness with shortness of breath and sweating, they also experience "atypical" symptoms like nausea, fatigue, racing heartbeats, or just sweating more often than men. These may be considered to be from non-cardiac sources and lead to delays." explained Joel Kahn, M.D., a holistic cardiologist and mindbodygreen Collective member.
The study's results showed that women wait about 37 minutes longer than men before they call an ambulance or contact medical services. And every minute counts when you have a heart attack, as delays like this are associated with long-term mortality. But differing symptoms aren't the only reason why this is true, because even women with persistent chest discomfort—the hallmark symptom of heart trouble—have longer patient delays than men with the same symptoms. "Women having a heart attack seem to be less likely than men to attribute their symptoms to a condition that requires urgent treatment," said one of the study's lead authors Matthias Meyer, M.D., a cardiologist at Triemli Hospital, Zurich, Switzerland.
What women can do to protect their heart health now.
Knowing this information is critical for being able to respond in a timely manner if you or someone you love is experiencing these symptoms. Yes, women are typically older than men when they develop heart issues, but ischemic heart disease is the leading cause of death in both women and men. Heart attacks are definitely not just a men's health problem.
All that said, preventing heart disease before it occurs is always the best route. Adopting practices like regular exercise and eating a plant-based diet can greatly reduce your risk of developing heart disease or having a heart attack in the first place. According to Dr. Kahn, there are also some women-specific heart health recommendations to keep in mind, including avoiding tobacco products and smoking. "This habit is now down to about 15 percent of adults but over 25 percent of millennials. There is no excuse, and women who smoke are at great risk for heart attacks." Another strategy for women to preserve their heart health in the long-term is to sleep seven to eight hours each night. "This habit reduces stress, improves adherence to a healthy diet and exercise routine, and reduces the risk of clogged arteries," he explained.
Protecting ourselves from heart disease requires a two-pronged approach, including educating ourselves on the symptoms and trying to prevent those symptoms from ever occurring. Thankfully, there's a lot we can do to empower ourselves in the face of heart disease.