How Climate Change Is Threatening Our Health (And What We Can Do About It)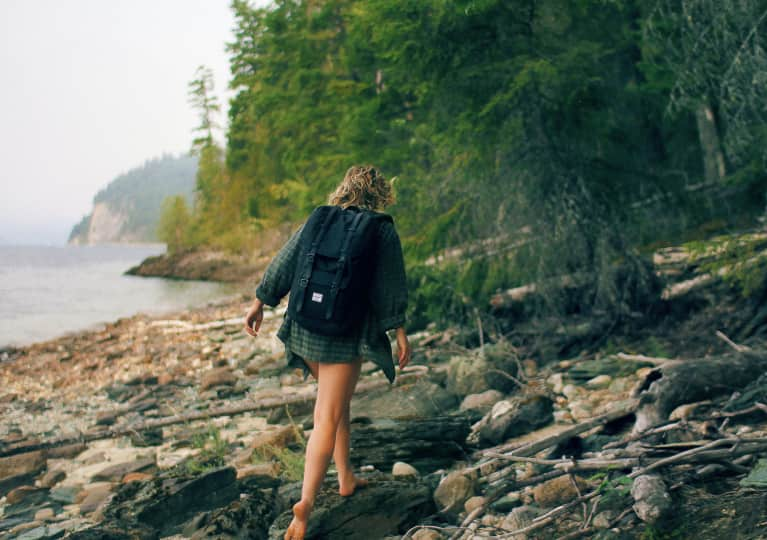 These days, the news is riddled with scary climate change scenarios and overwhelming statistics on all sorts of pollution. Reading about the state of our planet is oftentimes overwhelming and heartbreaking, especially for environmentalists like me. As a zero-waste blogger studying to become an M.D., I'm especially concerned with how the environment affects our health as humans.
Last year, I attended the Doctors for the Environment Conference in Australia, which demonstrated the idea that Western notions of success (money, power, and status) are no longer serving us. That's because they aren't aligned with essentials we actually need to thrive as human beings: soil, water, and air.
How our planet dictates our health.
As humans, we often forget we are also animals. We see ourselves as the top of the food chain, invincible overseers of the animal kingdom. Yet the truth is that our health is fragile and inevitably tied to the health of the planet. It's time to radically shift our priorities and recognize that money won't matter if there is no environment left to spend it in. We also need to realize that destroying the planet has a direct impact on our own well-being.
Global warming is already presenting us with a fair share of health problems. For instance, as climate change worsens, air quality is decreasing, leading to a rise in respiratory disease and spurring an increase in vector-related illnesses such as mosquito-borne diseases transmitted through food and water. Rising sea levels are forcing the first wave of climate refugees to flee their flooded homes. Climate change is spurring extreme weather events that are destroying our food, water, and shelter. These are just the headlining health challenges we are already experiencing, and more challenges are likely coming. There is an emerging field of passionate doctors who are exploring the link between planetary health and human health, but we need more of them. The medical industry as a whole needs to do more to spread the word on these problems, especially their impact on vulnerable communities.
Why our definition of success needs to change.
As we head into a future, we need to adopt new models of success that don't include likes, followers, fancy homes, or end-of-year profits. Instead, we need to redefine success to include bench marks like planetary stewardship, community service, kindness, and moral character. Easier said than done. But we can all lead by example by taking more of the following five actions:
Call or write to your local politician: Exercise your democratic rights, and voice your support for climate change policies. Here are some tips on how to do so easily and effectively.
Participate in climate rallies: Be part of a larger movement and show how people in power can create change.
Organize an event for your community: Host a cleanup or screen an environmental documentary at your home to discuss issues that matter. There are dozens of things you can do, so choose whatever feels right to you.
Lead by example: Reduce plastic pollution in your life; learn to compost and recycle, etc. Teach, but don't preach!
Get outdoors: Remain connected to the environment by getting outside often. This will keep you revitalized and remind you of all that you're fighting for.
Fight for those without a voice: It's time for us to help our fellow brothers and sisters by protecting the planet for ourselves and for those less fortunate than us. It's time to give a voice to Mother Earth. We need to make time to engage in active citizenry and advocacy to promote the seeds of change. Let's lend our voice to those who need us. Fundamentally, their fight is also our fight.
Climate change will affect the way we continue to thrive on this planet. We want a life for us and future generations to be a life of thriving success rather than a life based just on survival. It's time to fight for our Mother Earth because there is no Planet B.
Learn more about all the ways climate change is threatening our health today and will continue to do so in the future here.