To Raise A Confident, Kind Kid, Follow This Golden Rule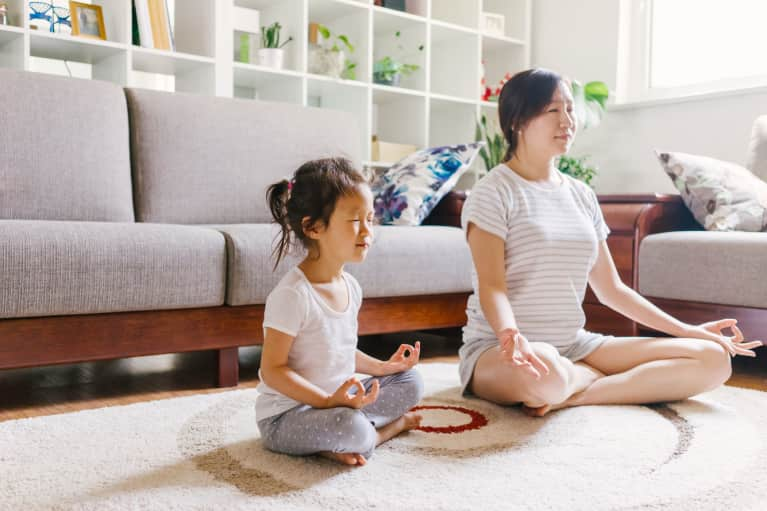 Parenting has never been an easy job. Raising children certainly doesn't decrease our stress or maximize time for ourselves and our self-care. So, why do we do it?
We do it for the same reason we look for a partner we can spend our whole lives with even though maintaining a successful relationship, like raising a child, takes added work and struggle. But the fact is, humans find meaning and purpose in our relationships, and the deeper the relationships, the more fulfilling they are. We are willing to put ourselves through the struggle for this deeper experience of life. Having children is part of this picture.
In being a good parent, many forces are working against us.
Social media and technology, longer work hours, junk food, drugs, and a whole host of super-accessible and inexpensive unhealthy behaviors largely define the world today. In this reality, it is harder than ever before to raise a kind, confident kid. Parents and children alike are more susceptible to unprecedented levels of stress, resulting in increased physical and psychological strain (fatigue, irritability, health issues, and overwhelm) that undermine our ability to act with compassion and strength.
Parenting, at its most basic level, is about protecting our children and teaching them skills to successfully negotiate the world. While long ago our parenting guidance was geared toward ensuring their basic survival—finding food and shelter and escaping predators—today raising children goes well beyond survival and requires setting them up for a successful life—both professionally and personally. In the midst of all the craziness in the world, instilling compassion, kindness, and confidence in our children is no small feat but so absolutely essential to their success.
The difficulties are clear, but so is the solution.
The trick to raising a kind, confident kid depends almost entirely on parents understanding where the real work in this process exists—in ourselves. Here's what I mean:
We raise kind, confident children when we do the work to make ourselves more kind and confident. Even though the job of parenting is to teach and instruct our children, parents too often are so child-focused that their own health and happiness get put on the back burner. We are overstressed, overtired, undernourished, anxious, and afraid for our children's safety, and the thought of making our own health and happiness a priority is, well, simply not a priority. And yet, it must be.
We serve our children best by first serving ourselves.
We must learn to do the real work of self-care in order to perform the job of parenting well AND set a good example for our children. How we feed and move our bodies, how we communicate with other adults and friends, whether we take ample time to pursue the things that we enjoy, and whether we value our own happiness enable us to be more effective parents and show our children that taking care of ourselves is possible no matter how busy we are.
All the best parenting books and advice in the world guiding us in the best ways to communicate, educate, and discipline our children mean nothing if we are not in a place in our own lives to implement this advice long enough to make a real difference. Not only must the work of effectively teaching our children begin with becoming effective teachers—teachers who walk the walk, not just talk the talk—when we commit to this work, our children understand this invaluable but simple fact: Confidence, kindness, happiness, health, and strength must be earned. Through our own actions, we send our children the message that the hard work of becoming the people we want to be is what it takes and absolutely worth it.
For most of us, we've got basic survival dialed in but are having a super-tough time forging an existence that enables us to be stronger and compassionate. Now is the time for parents to set our sights on our own actions and steal some of our own lives back. Now is the time for parents to learn how to truly take care of ourselves in the way we eat, move, create and relate. For our own good to be sure but also for the good of the children we are charged with raising in the best way we can.
"Example is not the main thing in influencing others, it's the only thing." —Albert Schweitzer