How Challenging Yourself Later In Life Might Keep You Healthy
mbg Editorial Assistant
By Abby Moore
mbg Editorial Assistant
Abby Moore is an Editorial Assistant at mindbodygreen. She earned a B.A. in Journalism from The University of Texas at Austin and has previously written for Tribeza magazine.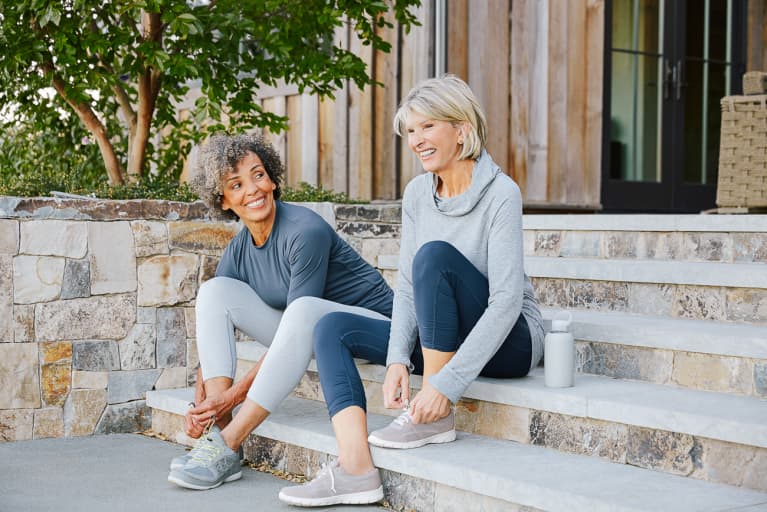 March 17, 2020 — 18:16 PM
Can't wait to retire and do what you want with your time? Unfortunately, previous research has linked early retirement to an increased risk of cognitive decline, but don't give up on those dreams of settling down in Florida just yet—it doesn't have to be that way. New research published in the journal Psychology and Aging found those who continue to engage in mentally stimulating activities after retirement might be better protected from cognitive decline.
The study, conducted by the American Psychological Association, found people who stop challenging themselves mentally after retirement are more likely to experience cognitive decline than those who continue setting goals and trying difficult tasks.
What did the researchers find?
Researchers from the American Psychological Association analyzed 732 participants, who were 57 years old on average. Some were retired, while others continued working beyond retirement age.
Lead author of the study, Jeremy Hamm, Ph.D., and his team surveyed the adults to compare their cognitive abilities, including memory, reasoning, and processing speed.
They also looked at the participants' goals, their ambition levels, as well as their likelihood to stick with personal goals. To evaluate their motivation levels, participants were asked to rank the following three responses on a scale of one to four:
"To avoid disappointments, I don't set my goals too high."
"I feel relieved when I let go of some of my responsibilities."
"When my expectation are not being met, I lower my expectations."
The findings showed retired women who were prone to disengagement scored lower on cognitive functioning than those who continue working. Interestingly, men did not seem to be affected by disengagement whether or not they were retired.
According to Hamm, this study looks into individual differences, like motivation and gender, and how they may play a role in cognitive decline. It also "points to the potential importance of continuing to engage in mentally stimulating activities in retirement," he said.
How can people stay mentally stimulated?
Activities like reading, playing board games, doing crossword puzzles, or good old fashioned exercising can keep people more intellectually and physically engaged in the world around them. But really any activity you find engaging can be beneficial.
"This may be a significant challenge for people who have a tendency to let go of goals when they encounter initial obstacles and setbacks," Hamm said. But early interventions promoting the importance of self-motivation can go a long way in keeping older people healthy as they age. It's never too early to prepare your brain for retirement!