So You're A New Mom: Here's How You Can Become Better At Time Management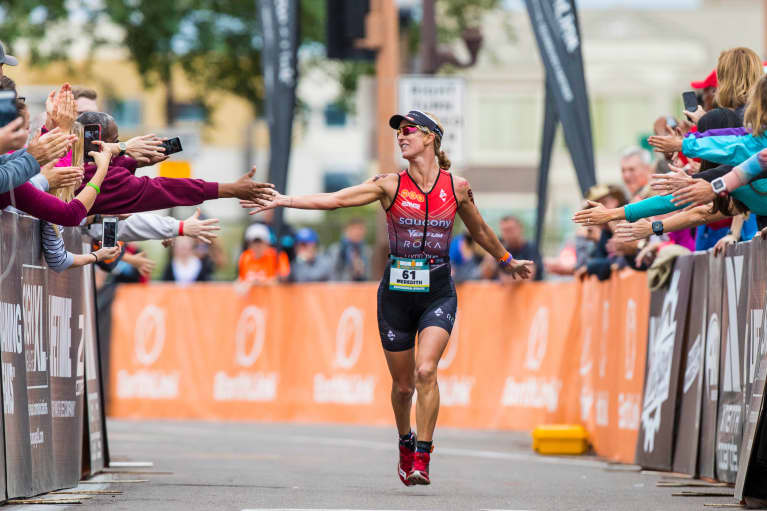 The
mbg Collective
is a curated group of our most trusted
wellness advisers
. Since 2009, we've had the brightest, most passionate mission-driven leaders in wellness share their intimate stories and world-class advice. Now, we're giving you unparalleled access to the people who, alongside mbg, are
putting the "WE" back in wellness
. Consider them your personal guides, there to support you and sustain you on your journey.
The saying goes like this: "Time is your biggest commodity." As a professional triathlete, I've never felt like there were enough hours in the day to get in four to six hours of training, nutrition, hydration, recovery, strength training, body healing, time with my husband, catching up with friends and family, business dealings, sponsor duties, and sleep. Where do the hours go? I felt that I was extremely proficient in getting things done so that there was balance in my life. As I am moving into my fifth month of motherhood, I realize now that I had it easy when I was not managing another human being, who depends on me for everything!
Time management and organization have now become an art form; if you do not use your time wisely, you will drown and disrupt the delicate life balance that is so difficult to keep under control. Everything needs to be structured to do everything you need to do in your personal and professional life while maintaining and working around your child's schedule. If a curveball is thrown, like my baby boy wanting to play longer than expected and not sleep, you need to adjust on the fly to complete all your daily tasks. I have said it before and will repeat it: Time is your most significant commodity!
As I look back on my child's first five months of life, it is apparent that I am nowhere near perfect. However, I do appreciate being able to figure out how to devise and adopt strict time management guidelines that allow me to attempt to complete my tasks every day, which goes along with somewhat maintaining life balance. Hopefully, parents reading this can take away one or two tips that will help them become more organized and masters of their own time:
1. Everything you do needs to have a purpose.
Keep the wasteful minutes to a minimum. Even your downtime, such as watching a Netflix movie with your husband after putting the little one to bed, needs to have a purpose, which is relaxation after a demanding day. The times of mindlessly clicking on social media are over because those minutes are valuable and can be productive for your overall goals.
2. Schedule, schedule, and schedule again.
I try to have an idea of what my week entails every Sunday from training to dinners to bath time for my boy. I know this seems Type A and very meticulous, but you have to be able to fit what you need in during a crazy week. I never thought I would be that mom who has to plan everything down to my baby's exact sleep schedule, but there is a reason some parents are so adamant about doing these things: because it works and allows you to somewhat stay on a continuous timetable.
3. Roll with the punches.
Think outside the box and be patient. You plan and plan, but even the best-laid plans can be thwarted. If you are thrown a surprise, take a deep breath, count to 10, and figure out a new course of action. These few seconds of taking a deep breath are vital because it allows the irrational feelings to diminish. If more people did this over the course of their lives, those reactive moments, like road rage, would subside. Patience is a virtue as you navigate the week.
4. Realize how important it is to prioritize your life.
It is imperative that you clean the riffraff from your life and even go as far as to say no to good things to say yes to important ones. Eliminate the people and things that drain your chi or are time sucks providing no real value to you and your family. The email in your inbox or that social media request can wait. Prioritizing is sometimes tricky, but the welfare of your child, your family, and yourself is what's paramount in your life as a new mother.
5. Take advantage of your partner in crime.
If you and your partner are on the same page with parenting, time management, and priorities, it helps control the organization and structure of your week. Having each other's back when times get tough makes the road less bumpy to travel down.
6. Try to teach your child to be independent.
If my 5-month-old boy can entertain himself for just a few minutes, I can catch my breath, fold some laundry, take care of menial tasks, or return some emails. Once again, every action should have a purpose, and if your child can be creative on their own for periods of time, it frees up minutes to accomplish other tasks, and he or she can learn to play, which inspires creativity and critical thinking skills.