How A History Of Overexercising Led This Man To Invent One Of The Most Effective Workout Machines Of All Time
mbg Contributor
By Leigh Weingus
mbg Contributor
Leigh Weingus is a New York City based freelance journalist writing about health, wellness, feminism, entertainment, personal finance, and more. She received her bachelor's in English and Communication from the University of California, Davis.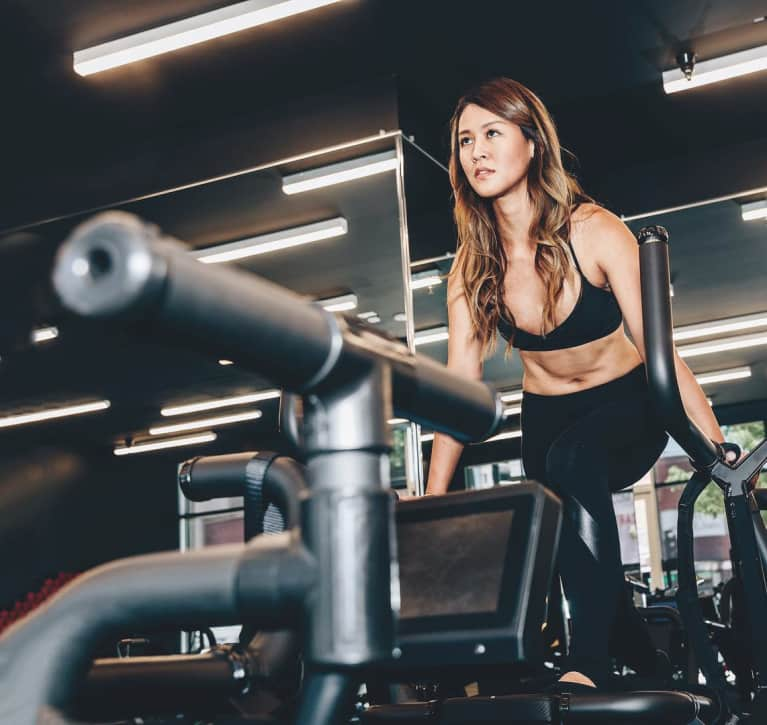 It's the machine making splashes in fitness classes from coast to coast: the megaformer, a full-body tool supercharging workouts at SLT and The Studio. But do you know the story behind it? At age 44, Sebastien Lagree is the picture of health and success. Sebastien invented the super-effective megaformer, patented his own fitness method, Lagree Fitness, and recently came out with a brand-new model of the megaformer, the Supra.
But Lagree's journey hasn't been an easy one. He started out as a bodybuilder, which he quickly fell in love with—to the point where he developed an unhealthy obsession with exercise that ruled his life.
Working out and missing out.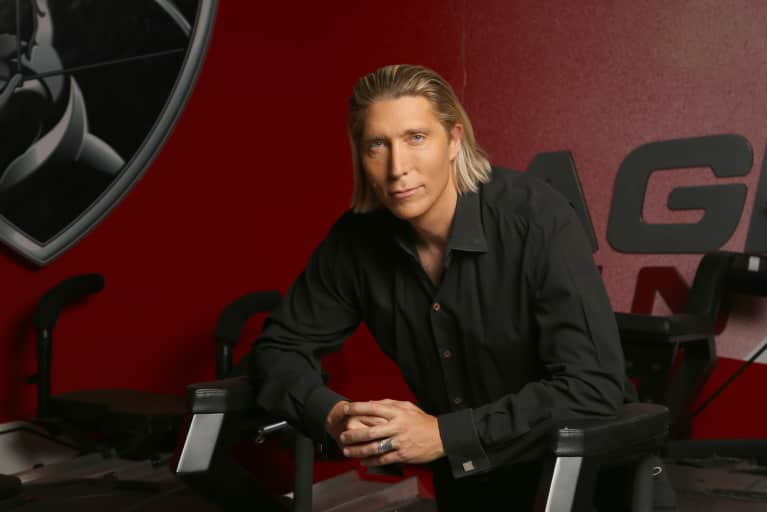 In his 20s, Lagree's entire life revolved around exercise. He was living in an era when fat was considered the enemy, so he was loading up on carbs and not getting enough nutrients. On top of that, he was exercising nonstop. "I was working out 40 hours a week when I was 21 and going to the gym three times per day. I was taking 12 step-aerobics classes a week, and my life was regimented from 5:30 a.m. until midnight," he says. "I was obsessed with bodybuilding and getting to the next repetition."
Although the entire process was hard on his body, Sebastien also found that he was missing out on a lot of the joyful moments in his life. "I missed out. My friends would invite me skiing for the weekend and I would say no," he explains. "That's when it becomes obsessive. It becomes unhealthy when you stop going out, or you're worried about eating a piece of avocado because it has too much fat, or you don't want to go to the movies because you don't want to be tempted by the soda. When you start to analyze everything you do, that's when you're going too far."
By the time he was in his mid-20s, Lagree's obsession with fitness led to severe insomnia and overworked muscles. When his back started spasming, Lagree's doctor told him it was time to back off. "I got an X-ray, and you could see that my spine was crooked on one side," he remembers. "My doctor told me I was working out too much, and that I desperately needed to recover. So I started to rest, and then I went to a nutritionist, and he told me I needed to eat fat. There was no fat in my system. It took me five years to get to a point where I was only training 12 hours a week and started eating more. I ended up having to take three years off."
Finding moderation and inventing the megaformer.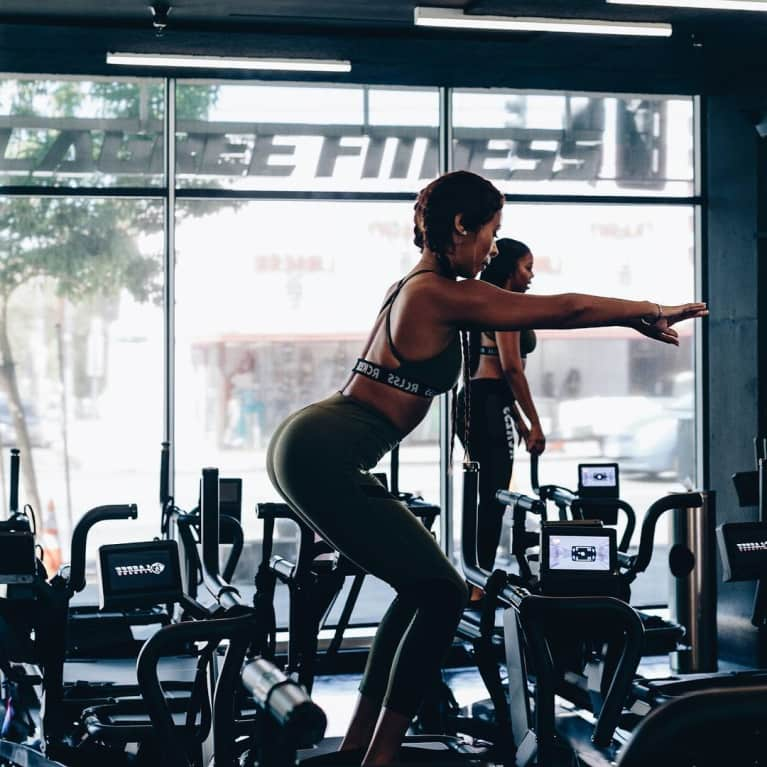 In the process of healing and learning to work his body more effectively in a way that wouldn't lead to pain and injury, Lagree invented the megaformer. "There was a piece of equipment that I used when I was bodybuilding called the ab wheel," he says. "When I went to the gym I always had an ab wheel in my bag, and I found it was really helpful in working my core. So I based the megaformer off the ab wheel, and I was happy to see that it really did help people get stronger in a short amount of time. I don't want people to have to work out as much as I did just to feel fit. It's not worth it."
And nearly two decades later, Lagree can confidently say that he's in a positive place with both food and exercise. "I eat what I want, but in moderation," says Lagree. "The most important thing is how I feel. I'm really working out and eating so I have energy," he says. "I don't want to have these mood swings. That's a healthy approach to fitness."
Inspired by Lagree's story? Learn about why this 71-year-old man living with cancer is cycling across the United States.