5 Household Items You're Definitely Not Cleaning Enough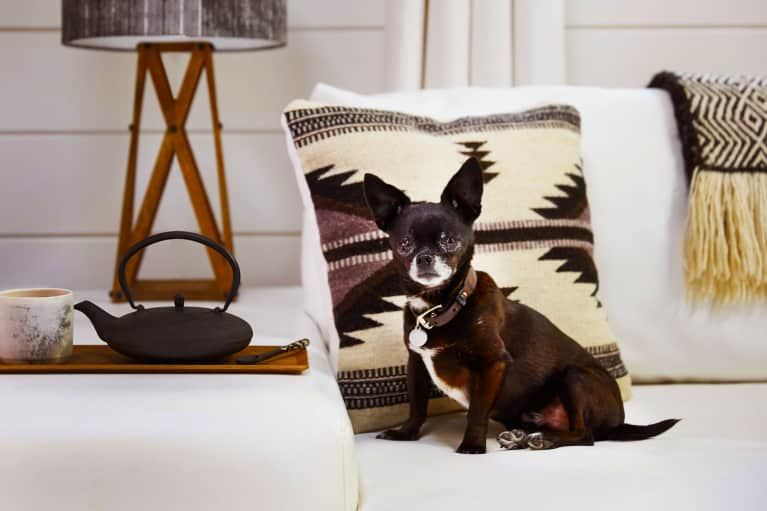 Our editors have independently chosen the products listed on this page. If you purchase something mentioned in this article, we may
earn a small commission
.
Winter feels like the perfect time to give your home a little extra love. As the weather forces many of us inside, a space that is clean, cozy, and supportive of our intentions becomes more and more appealing.
For those of us who have already decluttered every room and closet, burned some cedar or palo santo, and brought in some new feel-good décor, the real fun can begin: the deep cleaning. Since our homes are an extension of ourselves, we shouldn't just stop with a surface-level priming, right? Here are five often-overlooked areas of the home that are begging for a little TLC, and an action plan for making each one feel like new:
In addition to washing your sheets every week or two and occasionally throwing your pillows in the wash, pay mind to your mattress. A standard mattress will collect up to 454 grams of dead skin cells a year, which is the equivalent of a loaf of bread, according to a report by U.K.-based furniture shop Fishpools. Plus, a study out of Ohio State University found that 100,000 to 10 million dust mites live in the typical mattress.
Before you resign to sleeping on the floor, flip your mattress to the other side, let it air out without sheets every once in a while, and vacuum it with a brush attachment at least once a month. Every seven years—give or take—buy a new one. "Many mattresses will be good for about seven years, but every mattress is different. Its life depends on how you take care of it, how you sleep on it, and how often you rotate it," a Fishpools representative tells mbg. "If the mattress looks like it has seen better days but hasn't hit the seven-year mark yet, it's best to be on the safe side and replace it."
For something you use so often, when's the last time you cleaned your doorknobs? The New York Times recommends finishing a room cleaning with a quick wipe down of any doors, and we couldn't agree more. Go for a deeper clean by adding an antibacterial essential oil to the mix.
Melissa Maker, the green cleaning expert and author behind Clean My Space, explains that when it comes to a cleaner home, the washing machine is key. "We often forget that the appliances we use to clean need cleaning themselves, and the washing machine is no exception," she tells mbg. In order to ensure that it's in tiptop shape, you can wipe it down and leave its door open after every use. Maker also recommends putting five drops of lavender essential oil in with your detergent to prevent odors, mold, and mildew.
And if your washing machine is already past its prime, essential oils can help you get a deeper clean. "Start by taking pure tea tree oil and putting it on a cloth and wiping inside the gasket, let that sit for 10 minutes, then wipe the gunk out with a damp cloth. Next put 10 drops of tea tree oil into a spray bottle with water and spray after cleaning weekly. Do a tub clean cycle once a month or once a quarter (depending on how often your machine is being used) by filling all compartments with vinegar and running it through on the hottest settings. You can also add tea tree oil to the vinegar for extra disinfecting."
"With all the time spent on couches, it's important to keep them free of dust and allergens," says integrative health and allergy expert Jonathan Galland. You can either clean yours with a hand vacuum and bio-based stain remover or take a page from Galland's book and cover up your cushions with something that's easy to throw in the wash. "As couches are challenging to clean, I like to cover them with a colorful throw, quilt, or blanket that I can toss into the washing machine any time."
5. Your sponges and rags.
Studies show that kitchens are typically the grimiest room in the home (yep, worse than bathrooms). And sponges and rags are usually the dirtiest part of them. In one survey, 75 percent of them tested positive for potentially harmful bacteria. While a dirty rag or sponge probably won't kill you, keeping a rotation going and throwing dirty ones in with every load of laundry can't hurt.
This 20-minute kitchen-cleaning routine tackles every nook and cranny.