Believe It Or Not, Everything In This Home Is Made Of Trash
The new "House of Trash" in Milan is a feat in green design and a beautiful example of how to turn trash into treasure. The latest innovation from Taiwan-based closed-loop design firm Miniwiz, the space is filled entirely with post-consumer waste material. Everything from the furniture to the art to the silverware is living its second life in the stunningly high-end space.
"In the home industry, every designer wants to create something new—to make an impact on the design world with fancy shapes and unique materials. This misses the point of what great design should be," founder Arthur Huang tells mbg. "Great design should solve problems, not create them." With this space, Miniwiz has brought an anti-disposal mentality to life by collecting trash around the European Union, breaking it down, and turning it into home goods—glassware from cracked smartphone screens and lounge chairs from plastic bottles, for example.
Miniwiz has seen possibilities in trash since its founding in 2005. The company has had 1,000 zero-waste inventions come out of its "trash lab," including a multistory building made from over a million plastic bottles. Major retailers like Nike have also recruited the company to help them incorporate waste materials into retail stores around the world.
In an age of trash overload, innovations and collaborations like these are crucial. Experts are in agreement that consumers need to cut back on single-use items and adopt a reusable mindset. Then we all need to collectively figure out what to do with the billions of tons of trash that we've already released into the world.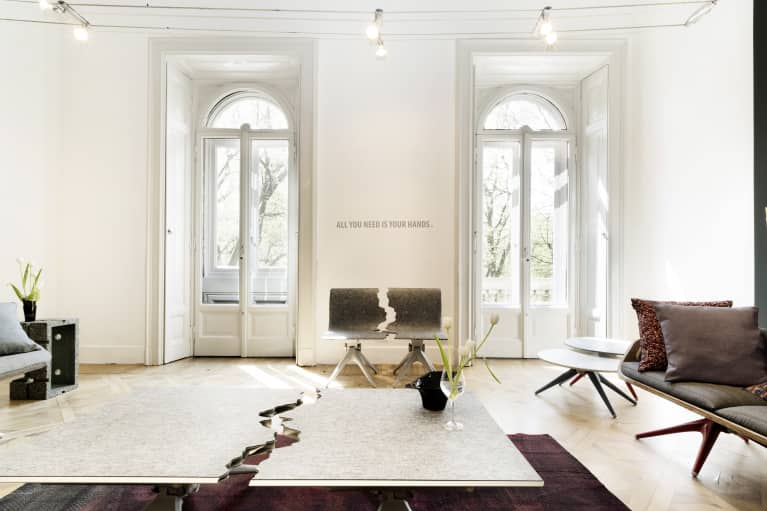 "Trash is an abundant and highly valuable source of premium-grade plastics, metals, and fibers, all perfectly good materials to be used and reused time and time again. And with its supply rising by 70 percent each year, the cost-efficiency of trash as a scalable resource is already hugely viable," Huang tells Project Breakthrough. "We believe that everything can be made out of trash."
Miniwiz hopes that its latest project will inspire more zero-waste innovation in the home design space. The House of Trash will become a co-working space where sustainably minded companies can congregate to glean inspiration and talk strategy, and Huang hopes to one day make it open to the public as a kind of living museum.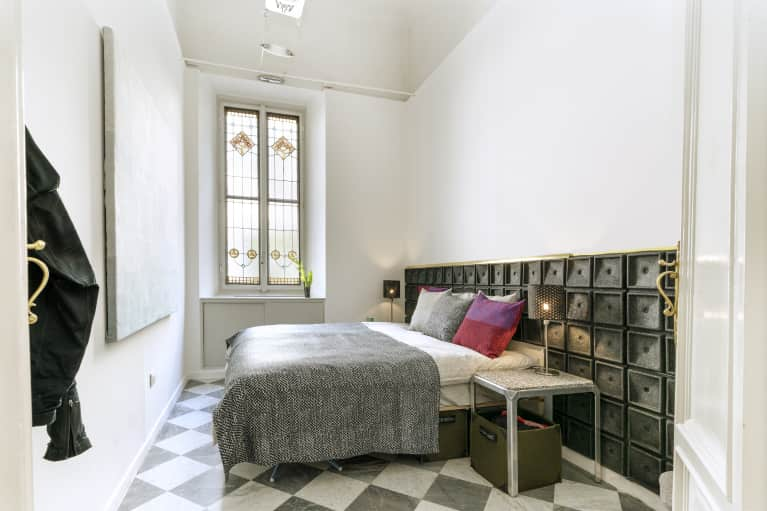 "We want to prove that human consumption desires can be satisfied with our very own trash. We believe that upcycling can transform decades of environment pollutants into sustainable solutions."
The next waste stream Miniwiz has set its sights on? Cigarette butts (it's turning them into glass frames). Huang and his team are also developing the world's first mobile plastic and fabric recycling plant that can transform trash into architectural tiles on site. Plus, New York City and Singapore editions of House of Trash are in the works.
There's so much innovation in the zero-waste movement right now. Next up, check out this restaurant concept that's made of recycled material and serving up food scraps.