Trader Joe's Inspo To Host The Holiday Party Of The Season
mindbodygreen Editorial Assistant
By Sarah Regan
mindbodygreen Editorial Assistant
Sarah Regan is a writer, registered yoga instructor, and Editorial Assistant at mindbodygreen. She received her bachelor's in broadcasting and mass communication from SUNY Oswego, and lives in Brooklyn, New York.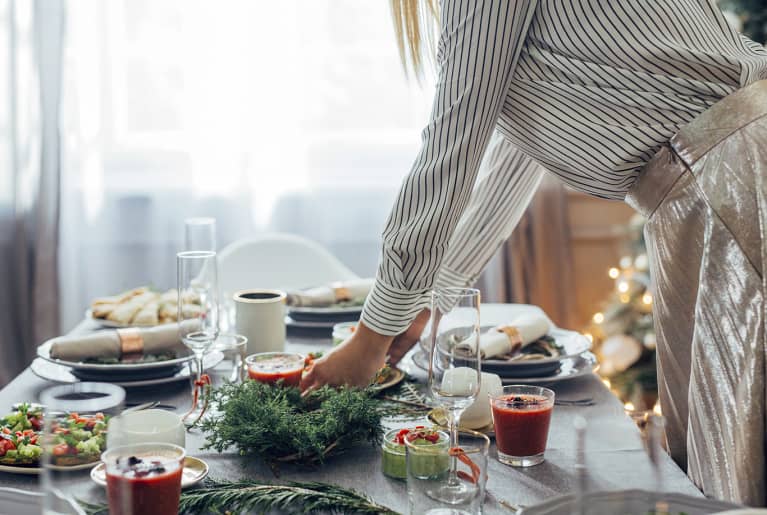 It's the most wonderful time of the year, which means there are parties to be had. And whether you're a host or an attendee who doesn't want to show up empty-handed, we could all use a little holiday party inspiration.
So, we took a look at all Trader Joe's has to offer this holiday season and narrowed down the best food, drink, and décor options for upcoming parties.
Putting together a great spread.
Everyone loves a good spread with lots of different snacks to munch on. Trader Joe's has a plethora of great snacks all year round, but we think these ones would shine at a holiday party.
You can be sure all that great food will make people thirsty, and luckily, TJ's has no shortage of holiday-inspired drinks to serve with your snacks:
Food and drink are essential to a successful party, but so is setting the scene. Trader Joe's has some great décor options to ensure your holiday party, well, looks the part:
The holidays can definitely be a stressful time, especially if you're hosting. But with these easy options, it doesn't have to be! For more TJ's holiday inspo, check out our roundup of the best gifts they've got this year. And if the whole season stresses you out, here's how to deal.