How A Celeb Interior Designer Curates His Home For Maximum Joy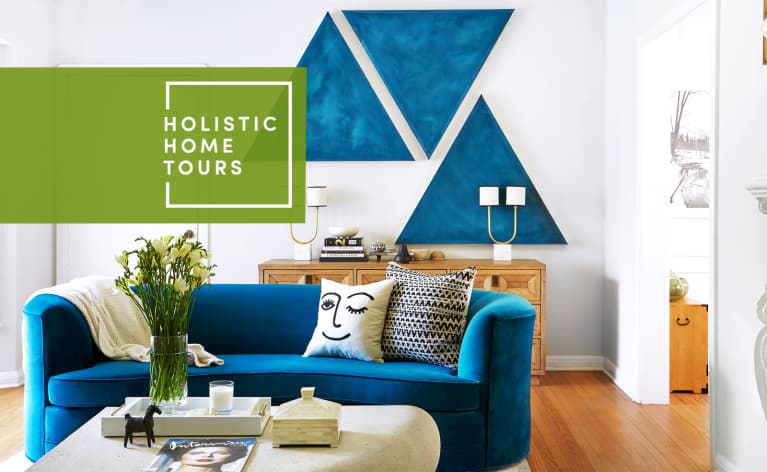 Our editors have independently chosen the products listed on this page. If you purchase something mentioned in this article, we may
earn a small commission
.
Have you ever wondered how interior designers curate their own homes for maximum joy and ease? Decorator Orlando Soria's West Hollywood pad is his playground—a place to experiment with new mood-boosting design ideas before passing them along to clients. In the year Soria has lived there, he's crafted it into an ever-evolving space that feels like a soothing sanctuary bursting with vintage products, lush plants, and quirky crystals.
Favorite place to buy furniture? Accessories?
One of my local favorites for furniture is Wertz Brothers, a vintage marketplace in West LA. They have a lot of great vintage stuff at decent prices; it's kind of like going to the flea market without the hassle of waking up at 5 a.m. For accessories, one of my favorite places is a little shop and restaurant called Shed in Healdsburg, up north in California near where my parents live. They have all sorts of pretty pottery, dishes, and homewares.
What's the oldest thing in your home? Newest?
The oldest thing might be the large wooden dresser that I'm using as a console in the living room (I love putting dressers in unconventional spaces). The newest thing is probably the dresser in my bedroom, which is a collaboration between Egg Collective in Brooklyn and Design Within Reach.
Favorite season in your home?
I love winter in LA, especially years like this one when we get lots of rain and cold weather. There's nothing like coming home and snuggling up to watch TV or read while it's cold and windy outside. And my curvaceous sofa is shockingly comfortable. I found it at Wertz Brothers and had it reupholstered to look entirely different. I love how soft the velvet upholstery is, and the peacock-blue color gives me so much joy.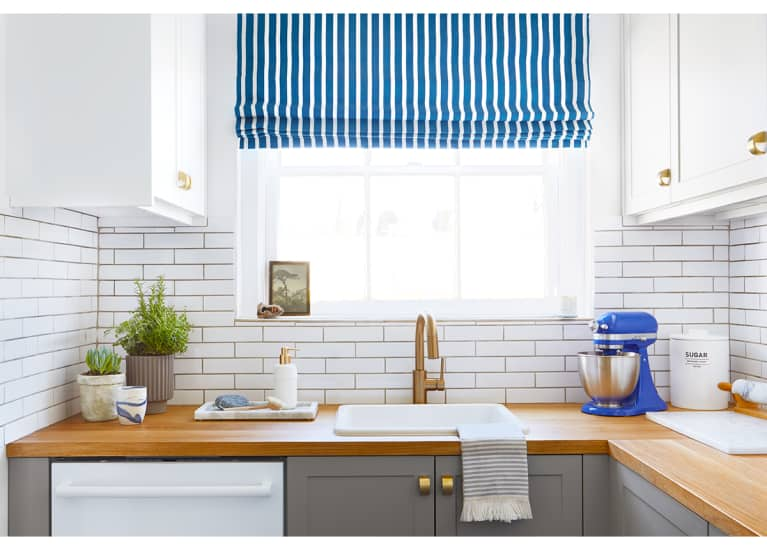 What noises can be heard in your home? What smells?
One of the things that's nice about LA is that there's constantly a symphony of bird chirps outside. I like to leave the windows open to let in their sounds and the gurgling and bubbling of a fountain outside. As for smells, I'm often burning palo santo (I love smoky scents), and I normally have candles everywhere. This one's my favorite!
What's the most sentimental thing hanging on your walls, and what's the story behind it?
My favorite piece of art by far is a painting my mom found at a thrift store in Japan and brought back for me. This piece was originally attached to a scroll, but I had it mounted and framed to preserve it and bring out the intricacies of the paint strokes. My mom grew up in Japan, and we've traveled there together, so Japanese art has always held a special place in my heart.
What's your favorite room in the house and how do you use it?
The room I'm most often in is the living room. I added plenty of cozy seating in here, so it's a really nice room to lounge in. It overlooks a very pretty green courtyard filled with large trees and a koi pond, so it feels serene and calming in there.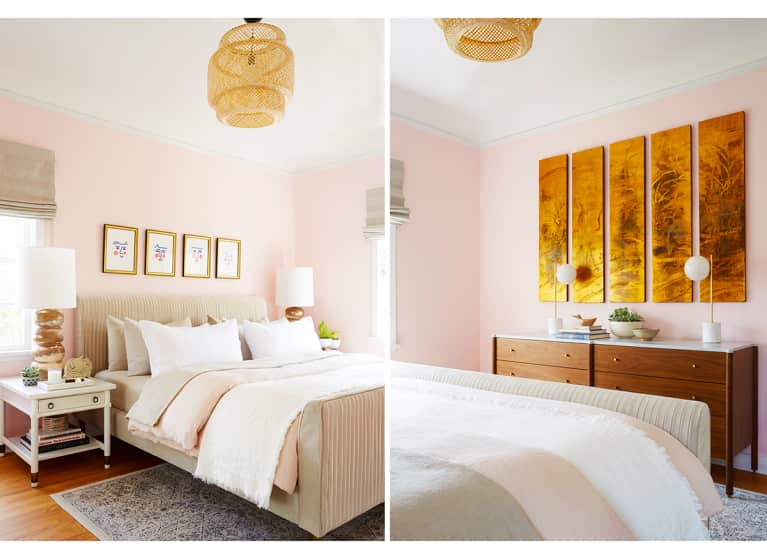 How does your home relax you? How does it motivate you?
It relaxes me because it's quiet and bright. I love having lots of light around me. It's on a major thoroughfare, so there is a decent amount of traffic noise, but it almost sounds more like ocean noise—that constant whooshing—which I actually find very soothing. As a designer, my house motivates me because it's my experimentation space, my place to try out design ideas that might be too crazy for clients.
What's the best compliment you've ever received on your space?
My goal with most design projects is to make them look natural and collected over time. I don't want them to be too self-conscious or overly "designed." The goal is to make it look beautiful in a way that feels natural in the space, so I love it when people come in and think it's looked like this forever. (It looked VERY different when I moved in.)
Want to add some of these design touches to your own space? Here are a few ideas to get you started.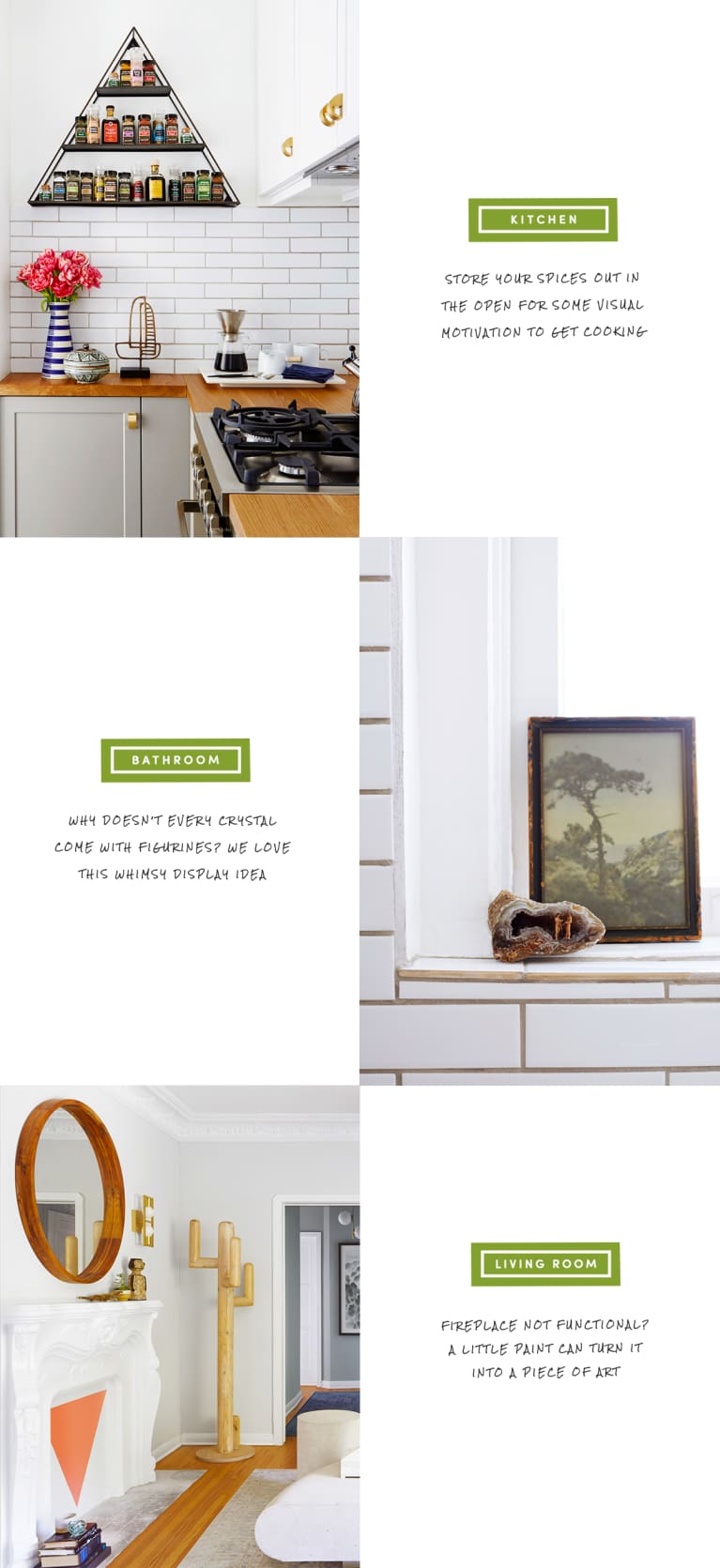 Check out more inviting spaces all over the world with mbg's holistic home tour series, and peep Orlando's new book on how to set yourself up for success at home here.