Fall Is Here — And It's Officially Time To Organize Your Home (And Life)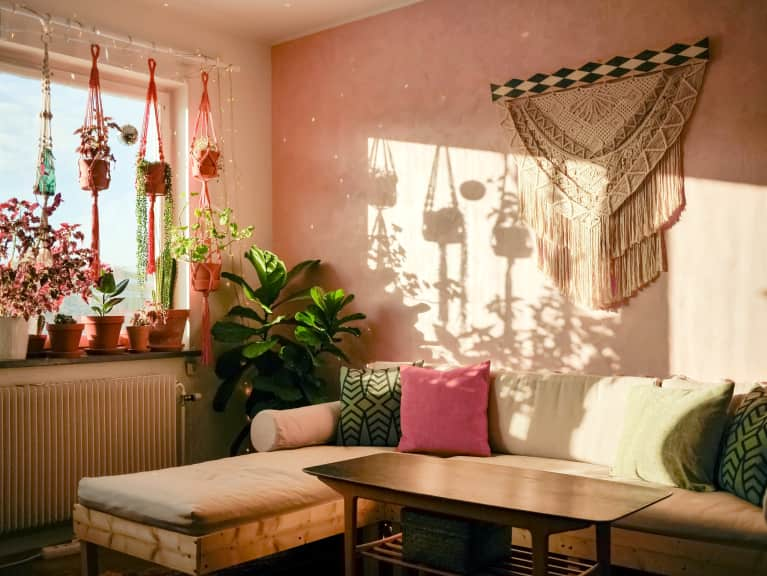 Summer has come to a close. Maybe you have kids and they are back to school, or maybe work stress is back in full force. The weather has begun to shift, and a host of new projects have already landed on your plate. You're excited to dig in, but are you feeling mentally ready for fall?
For many, it's a season of renewal—a chance to start fresh and focus once again on a goal or two we may have let slip. The catch is it can take some of us longer than others to settle in and shake off summer's energy. A scattered mind leads to a scattered life, so take a deep breath and try these simple strategies to help you ease your mind, body, and surroundings back into fall.
Slide your brain back on.
Summer is about vacations and languid days, so for those who are used to working at a fast pace, losing access to our work brain can, even for a few days, feel unsettling as our vacation mindset comes to an end. Rather than force your brain back on, treat it with kid gloves and turn it on gently, like sliding up a dimmer switch.
Even just a few days off can cause our minds to forget how we do things, so an entire summer full of shortened workdays and long weekends can really shake things up. My favorite way to get back in the game is to drain my brain. I write down all the things floating around in my mind that feel urgent, like deadlines I'm about to miss or projects I meant to start over the summer but didn't find time for. The moment we get things things down on paper, we begin to feel better, as the act of writing things down is the first step toward an action plan. Within a day or two, my work brain usually kicks back in, and I once again feel like myself.
Root your day with a ritual.
The summer-to-fall transition is an ideal time to shed the old and welcome in the new. I personally like to root a new, healthy mind-body ritual each fall to help me stay focused and get my mind back on track.
Whether you're committing to finally starting each day with a cup of hot water with lemon or ending it with a yoga flow, taking the time to do something each day (even if it's small) will help ground you. If you've slid on your intentions with anything health-related, now is the time to pick things back up or start anew. Whatever it is, think of it as a short-term kick-start, and not a lifelong commitment. The idea is to infuse your fall with a dose of healthy living that will help you to power through your days.
Once you've done all this prep work, it's time to get practical at home. As a professional organizer, I can't stress enough the importance of crafting a "command center" at home—a place where you can clear your brain for two seconds, as well as dump any physical items you accumulate over the course of the day. Great spots for nerve centers include the corner of a countertop in a kitchen, your home office, or a basket that you keep in your bedroom.
If you can, bring something calming or cheerful to that spot to help ground you, like a favorite picture, a friendly decorative item, or something spiritual to help you breathe deeply and get physically and mentally prepared for your day.
Have kids? Clear away summer if you haven't already, and designate space for fall.
This time of the year, I tend to hear from parents looking to bring organizational calm to their children's rooms. From tots to teens, settling back down after months of summer fun can be a challenge, and parents want to know where to start. I always recommend beginning by packing away summer. It's fun to share summer memories as kids head back to school, but within a few days, it's time to get down to business. Give it a week or two, but when school starts getting serious, it's time to clear out summer recollections and lay down a mental road map for the year ahead.
Then, move on to craft a "drop zone" or cubby space near the front door. This is a spot where kids can deposit the things they are constantly taking in and out of your home, and they help make the connection between home and school feel more seamless. Whether it's an open cubby for toddlers or a closed locker for teens, empower kids by helping them to see that home life matches school and vice versa.
Finally, you can designate a space for kids to work. Don't worry about decking it out with a fancy computer or a host of office supplies. What's most important is a clean surface, a good chair, ample lighting, and a few supplies—like pens, paper, and a tablet or laptop. Kids are having more and more trouble concentrating these days, so kick it old-school-style by giving your child a dedicated area with as few distractions as possible.