Step Inside A Spiritual Healer's Minimalist Cali Oasis
mbg Sustainability Editor
By Emma Loewe
mbg Sustainability Editor
Emma Loewe is the Sustainability Editor at mindbodygreen and the author of "The Spirit Almanac: A Modern Guide To Ancient Self Care."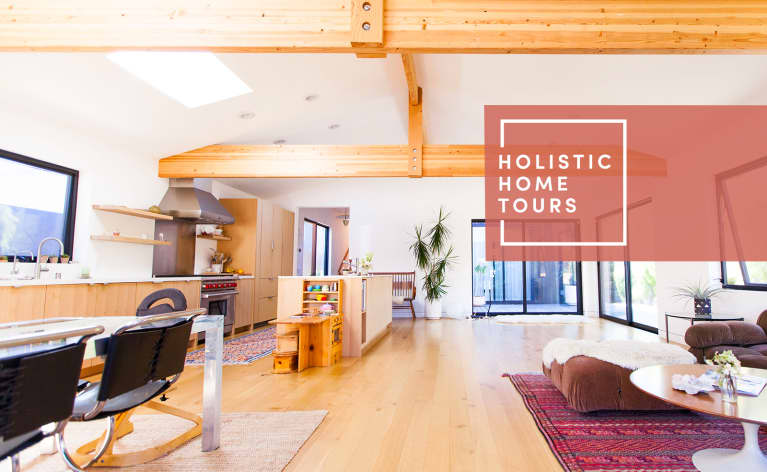 Paula Mallis exudes spirit, and her home is no different. The doula and women's circle facilitator helps women through the birthing process—whether it's bringing a new business, an idea, or a physical baby into the world—and turns to the moon for guidance along the way. It's no wonder the Venice pad she shares with her husband, daughter, dogs Buddy and Willow (and soon-to-be baby boy!) has a warm, healing quality about it too.
How does your home influence your spiritual practice?
Before opening up WMN SPACE, I facilitated all my women's circles in my home. Our home has a light, airy, and calming feel that supports and inspires my spiritual practice.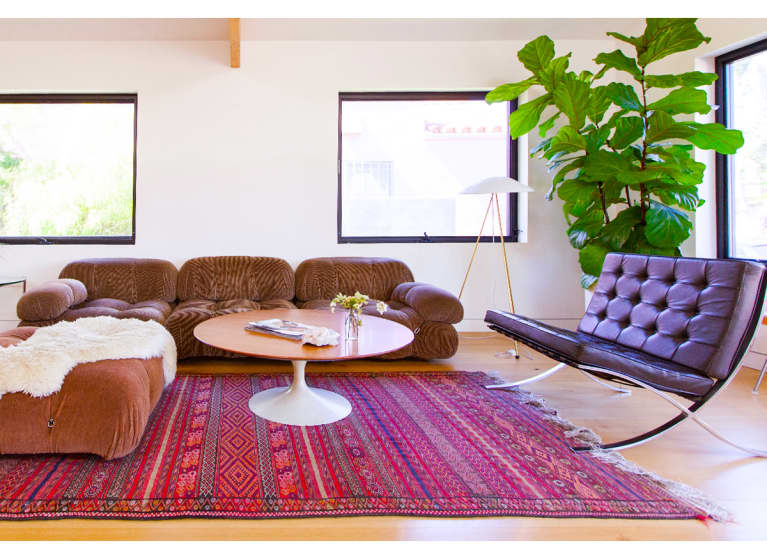 What are three words that describe your design philosophy at home?
Warm minimalism, functional, inviting.
How does your home motivate you?
Our home is motivating as it is constantly inspiring us to add on to it! My husband built and designed the space, so we are always thinking about what we can build or create next.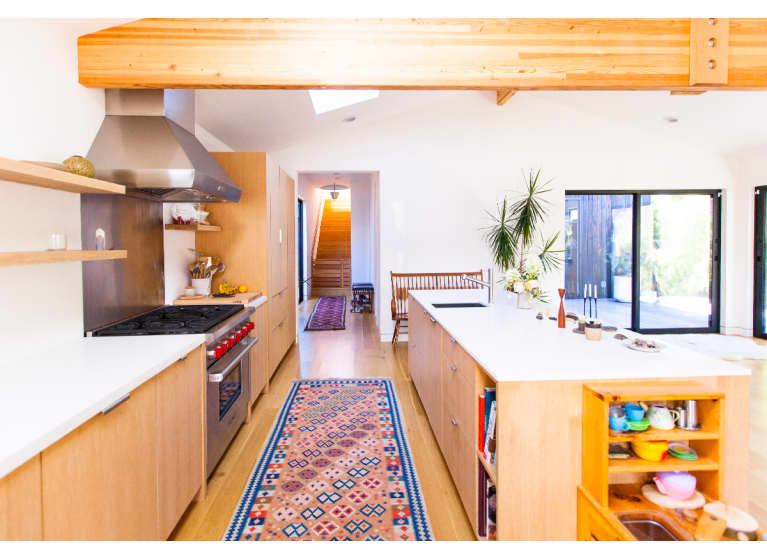 How does your home change with the seasons?
Living in LA, I feel a large shift between summer to fall. Fall is my favorite time of year living on the West Coast. We turn on our heated floors when the weather begins to cool down, and they create a cozy feeling.
What's the oldest thing in your home? Newest?
We remodeled our home but left the original frame of the house that was built in the 1930s. The newest would be our architectural pottery that my husband collects—and a new banana leaf plant that makes us all happy.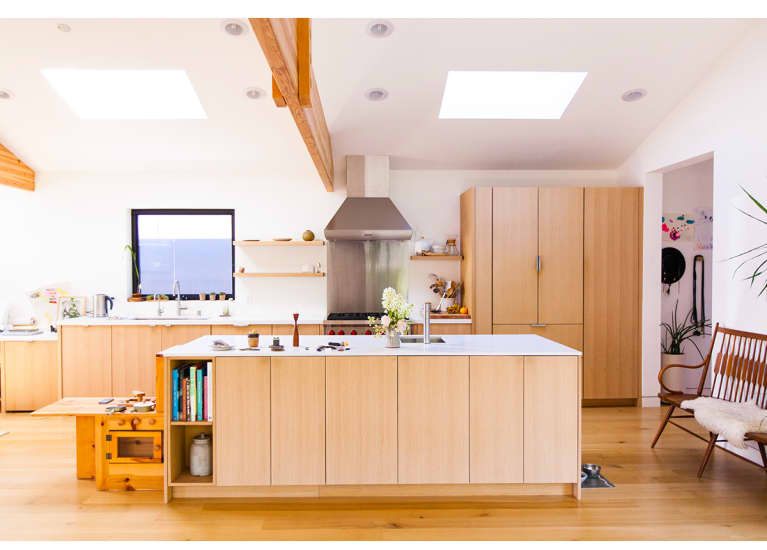 What noises can be heard in your home? What smells?
We have a wind chime just outside of the dining room slider. It is so peaceful and serene. And since we have an open floor plan, cooking in our kitchen always fills the house with aromas. We love the communal vibe it creates when we gather and connect with one another and friends.
What's the most sentimental thing hanging on your walls, and what's the story behind it?
My daughter Madeleine's artwork from over the past few years. Witnessing the transformation of her over time has been so exciting. It lights up a room!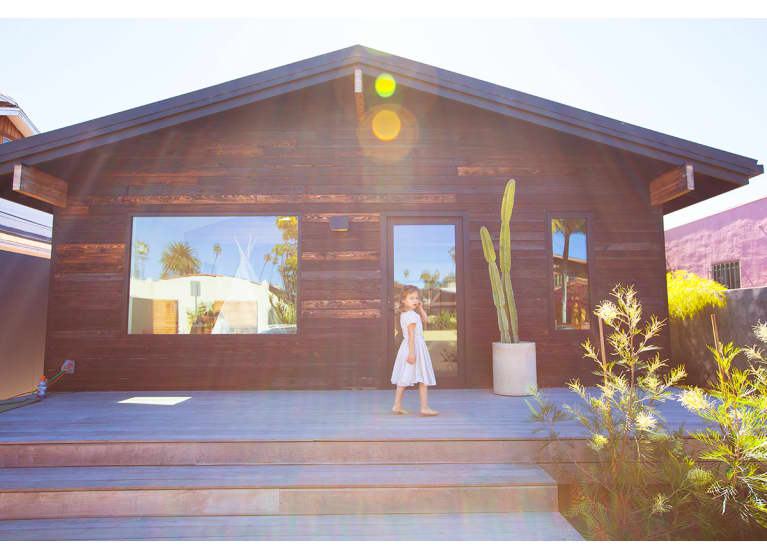 What's your favorite room in the house, and how do you use it?
The open loft space provides room for cooking, dining, and connecting. We use this room for everything. It encourages us to connect and be together as a unit.
What's the best compliment you've ever received on your space?
That my home feels healing and serene.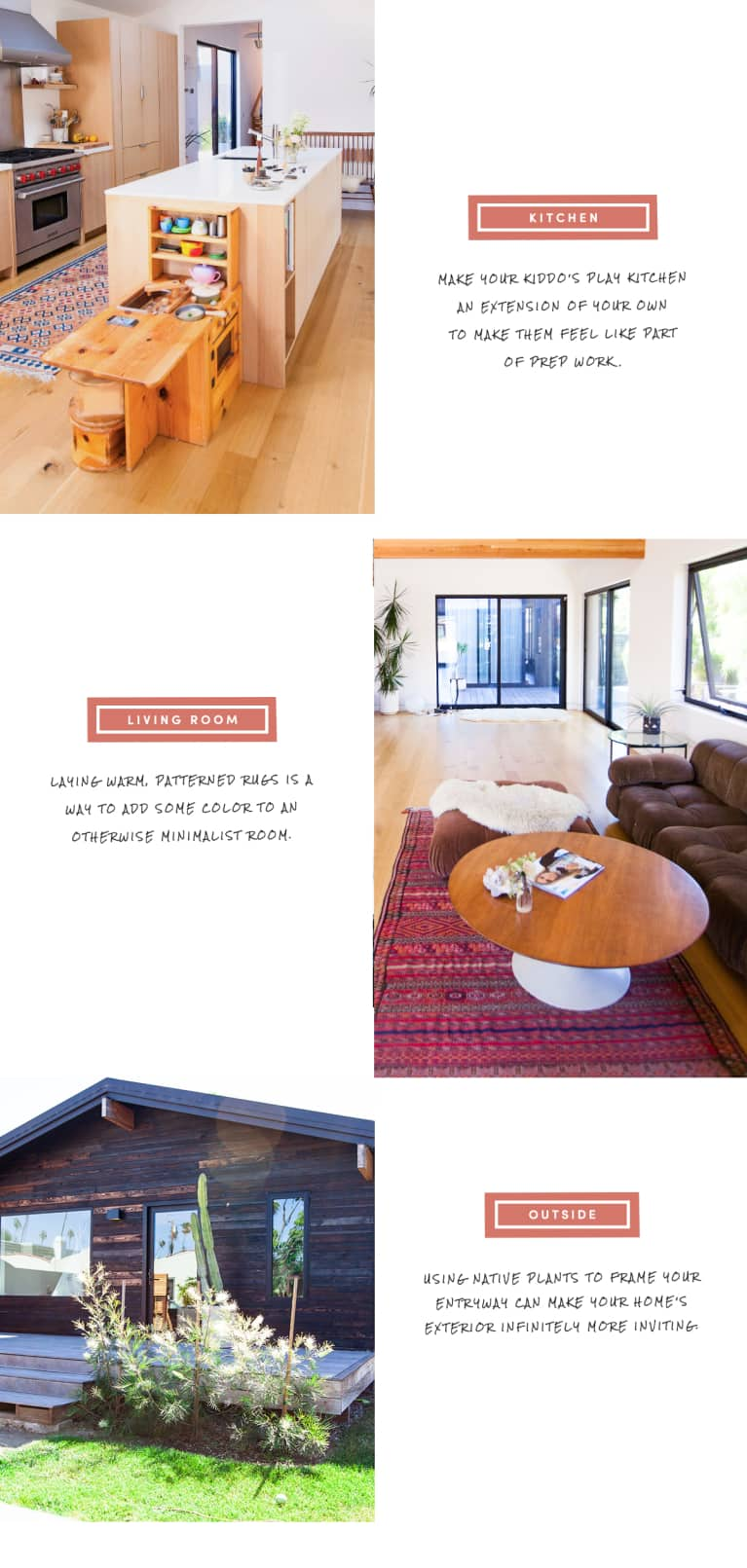 To peek inside more feel-good sanctuaries from around the world, check out the rest of our Holistic Home Tours.