Calling All Plant Lovers: This Earthy Apartment In North Carolina Is #Goals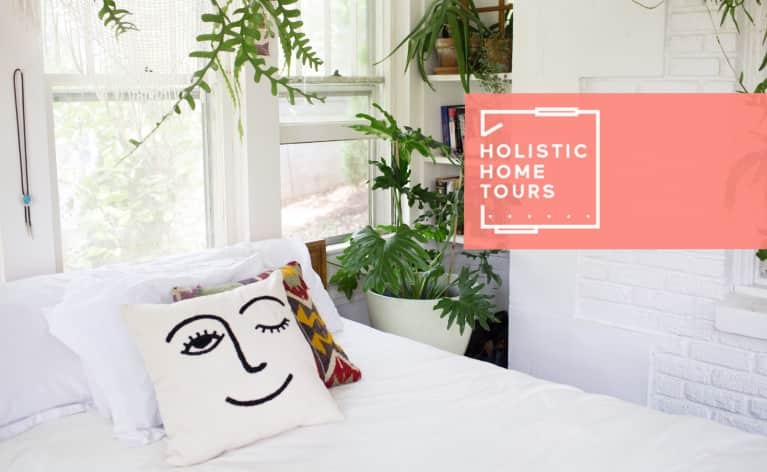 Meghan Bee's apartment in Asheville, North Carolina, is the ultimate secondhand sanctuary. Since moving in a year ago, Meghan has filled the small space with plants, vintage finds, and plenty of incense—and the results are a welcoming, smell-good retreat from the outside world. Check out Meghan's top plant-care tips, thrifting finds, and eloquent thoughts on what makes a house a home.
What is the best money you've ever spent on home decor?
I thrift and antique nearly everything I own. I recently found some amazing vintage Cesca cane dining chairs at my local Habitat for Humanity for $5 a piece—one of my best thrift finds! With that being said, classic, timeless, well-made pieces that carry a story are always worth the money to me.
How does your home reflect your personality?
My home is very much an extension of myself; it is full of things I love and have intentionally curated. There's nothing I appreciate more than gathering a sense of who a person is by how their space feels. I think about this often when styling my home.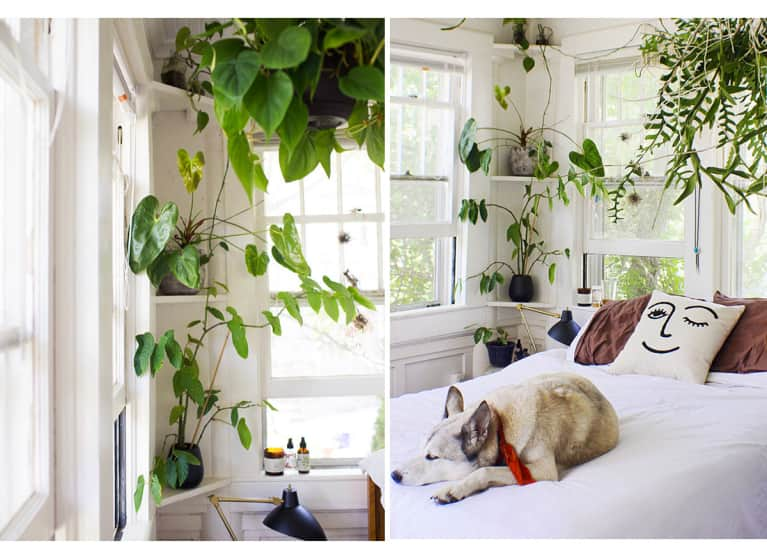 How does your home promote self-care?
Putting energy into my space is one of my simplest, but most effective, forms of self-care. Keeping my home clean, smelling good, and feeling alive helps me maintain a sense of calm and stability.
How does your home change with the seasons?
I live in a really old, poorly insulated building, so in the winter I have to get creative with ways to keep my plants happy and healthy. When the temperature starts to drop, I huddle plants together to increase humidity and help them escape the inevitable cold and draftiness. This presents styling challenges, but I like shifting things around; I am always rearranging my space to keep things feeling fresh.
What's the oldest thing in your home? Newest?
My home is a collection of old and vintage things, so it's hard to know what dates back the furthest...but my antique Baluch rug might take the cake. As far as the newest, I recently brought a really beautiful caladium plant into my home that I'm hoping will grow over winter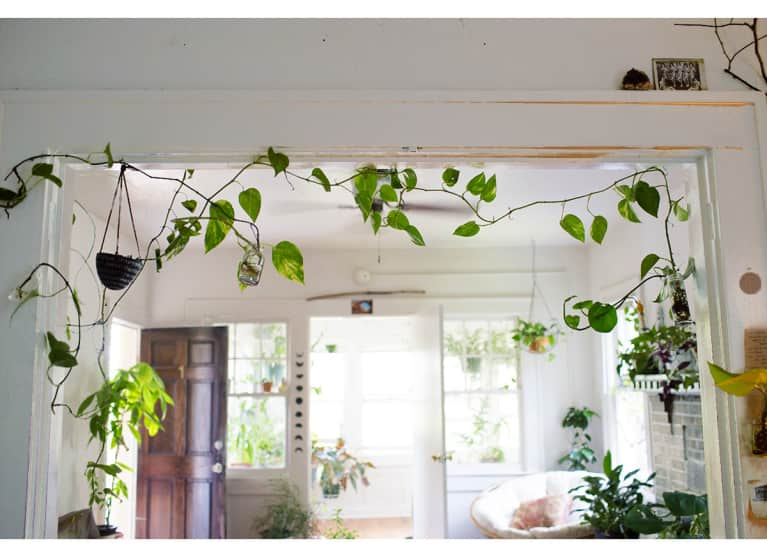 What noises can be heard in your home? What smells?
I'm fortunate to live on a dead-end street in a very quiet neighborhood. During the warmer months, I wake to birds chirping every morning and hear crickets every evening. I am fairly particular about the way my home smells—I'm constantly burning palo santo, woodsy candles, and sandalwood incense. I also spray my bathroom and bedroom with eucalyptus and vetiver at least once a day to keep everything feeling fresh.
How much time do you spend on plant care weekly?
Not very much, to be honest—maybe an hour a week! I keep my eyes on my plants every day and have developed a fairly strong sense of who needs what and when. I do a big sweep once a month when I spend about four to five hours checking in, pruning, and repotting where necessary.
What's your top tip for people looking to add more plants at home?
Always to develop a relationship with your plants; you're more likely to take care of them that way! Touch their leaves, feel the soil, notice their vibrancy—you'll be able to discern if a plant is not thriving if you take the time to truly see it. Also, ask questions before you buy! Do your research and know what the plant needs before bringing it into your space.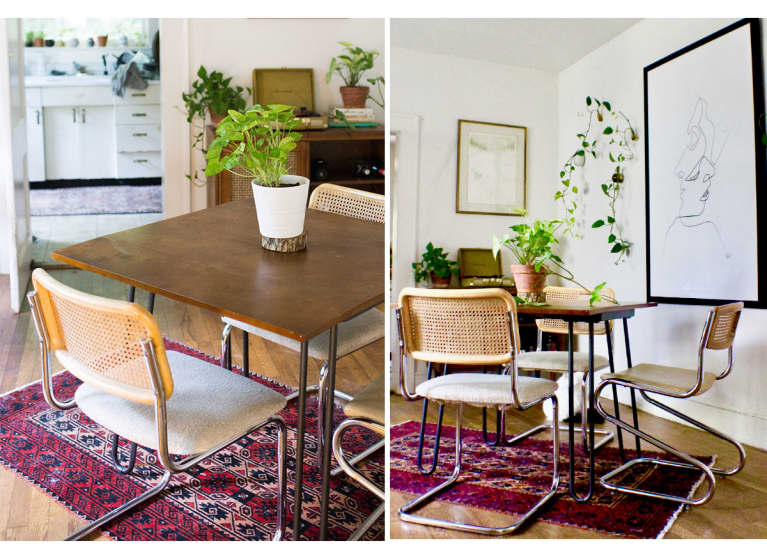 How does your home relax you? How does it motivate you?
My home is my ultimate refuge. Living alone is a true luxury, and I'm continually thankful that I can come home every day and decompress in a space that just feels like me. Being around so many plants on the daily keeps me encouraged and humble, too! Surrounding myself with constant growth and life has helped me maintain a sense of inspiration and hope in my day-to-day.
How does your home support your health/wellness?
My home grounds me, calms my nervous system, and keeps me clear and focused. I feel most like myself when I've spent ample time enjoying the space I've created.
Want to add some of these dreamy touches to your own space? Here's how.