Peep This Interior Designer's Minimalist Home & Snag Her Holiday Hosting Tips
mbg Sustainability Editor
By Emma Loewe
mbg Sustainability Editor
Emma Loewe is the Sustainability Editor at mindbodygreen and the author of "The Spirit Almanac: A Modern Guide To Ancient Self Care."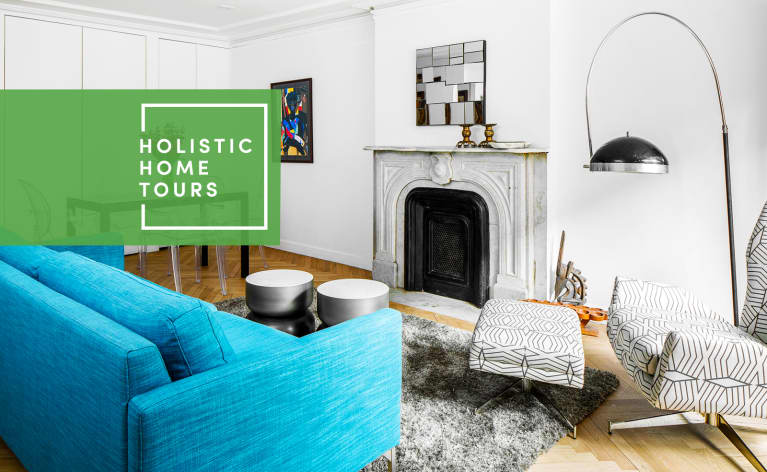 Looking at Delia Kenza's Brooklyn brownstone, it's clear an interior designer lives there. Rich, dark woods contrast white walls and sculptural accents for a space that's sophisticated yet inviting. The prewar building was passed down to Kenza and her husband—a dancer and artist—from an aunt, and the couple has lived there with their two daughters for the last four years.
How does your home motivate you?
My home is constantly pushing me to remember the value in creating spaces that my clients will love as much as I love my own.
Favorite season in your home?
Late spring. I like planting and enjoy watching my hard work come to life. Christmas is nice, too, but I love the warmth of the sun on my back.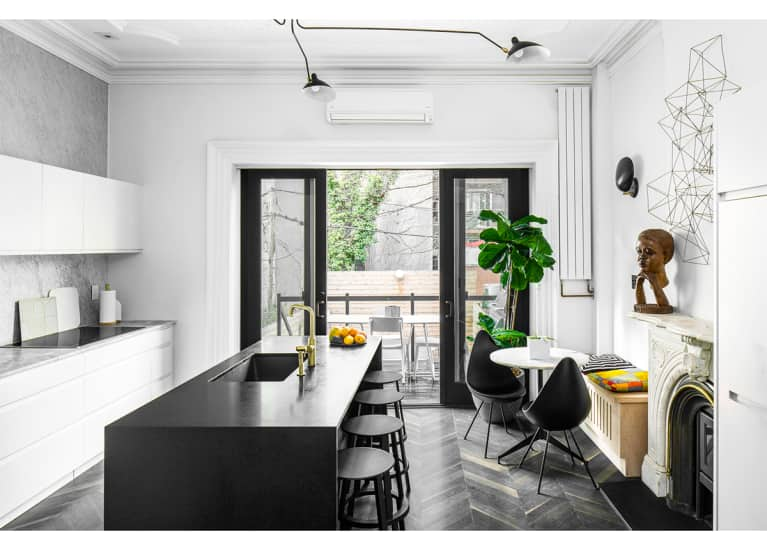 What's your favorite room in the house, and how do you use it?
I love the kitchen, not because I cook every second of the hour but because it just feels good in there. It's the place everyone always settles and hangs out, and it gets extra cozy when there is fire, wine, and music.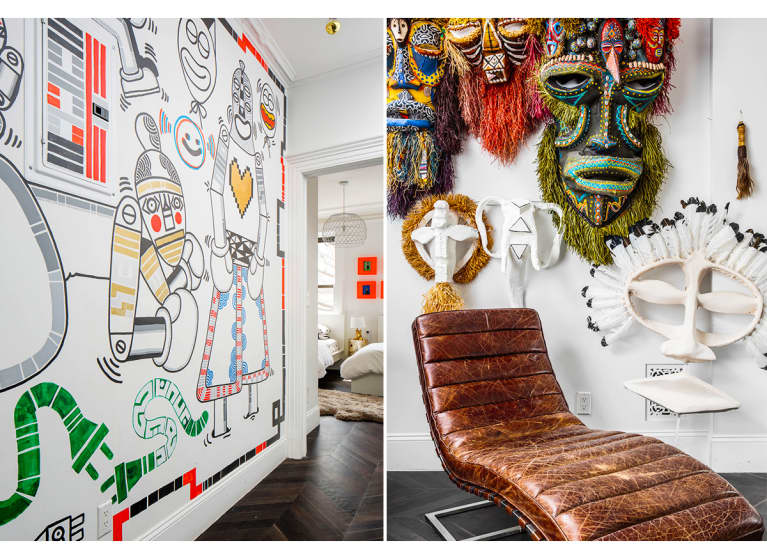 Do you host for the holidays? How does it change your space?
We love a party, so we host any chance we get. Since we moved in, we have started throwing a big New Year's bash. Kids hang in the playroom, and parents get to dance, eat, laugh, and just be merry upstairs. It's a good time. During the holidays, I move the furniture around to accommodate a tree as large as I can get. Go big or go home!
What noises can be heard in your home?
My girls talking (sometimes arguing but mostly talking) and the birds that like to hang out in my backyard.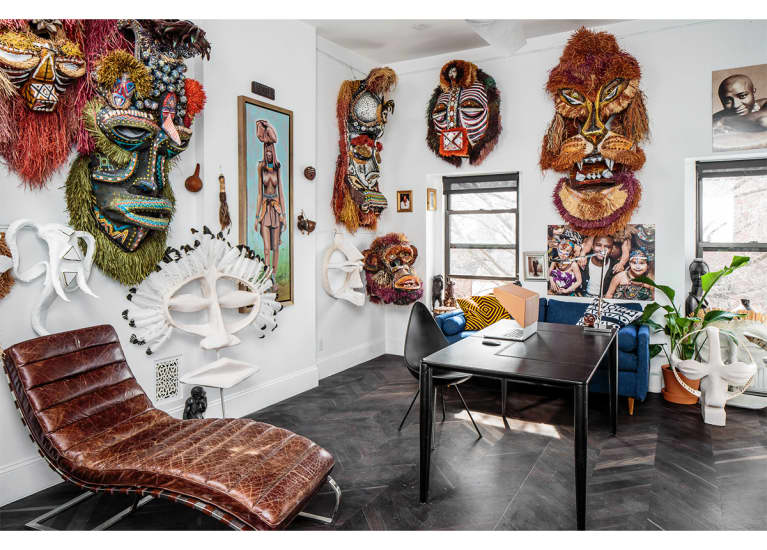 Fresh flowers, always. No matter the time of year. And a candle with an earthy smell.
What's the oldest thing in your home? Newest?
The oldest is my vintage marble bistro table, which belonged to my grandma. The newest is Lego art by South African artist Faatimah Mohamed-Luke.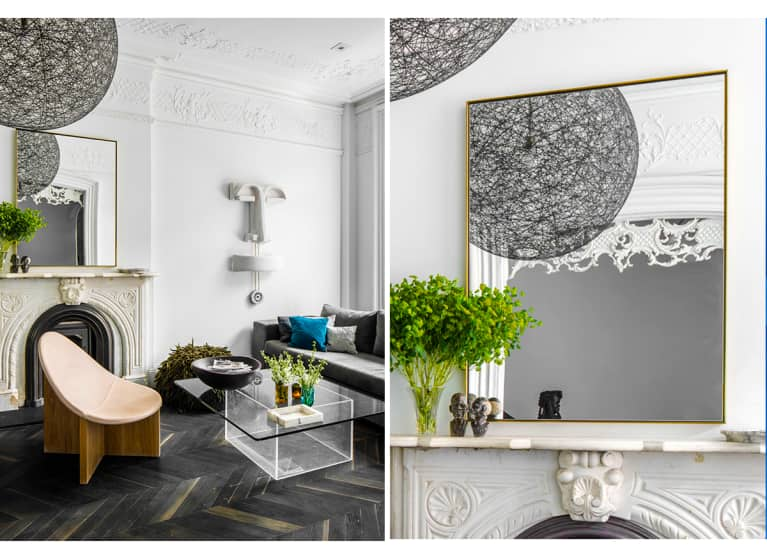 What's the most sentimental thing hanging on your walls, and what's the story behind it?
The sculpture in my living room. My husband made it, and when he showed it to me, I claimed it that instant. My husband and I love sculptures, and we buy them during our travels too.
How does your home relax you?
It just a relaxing space. Sometimes I sit and just admire the details and the art.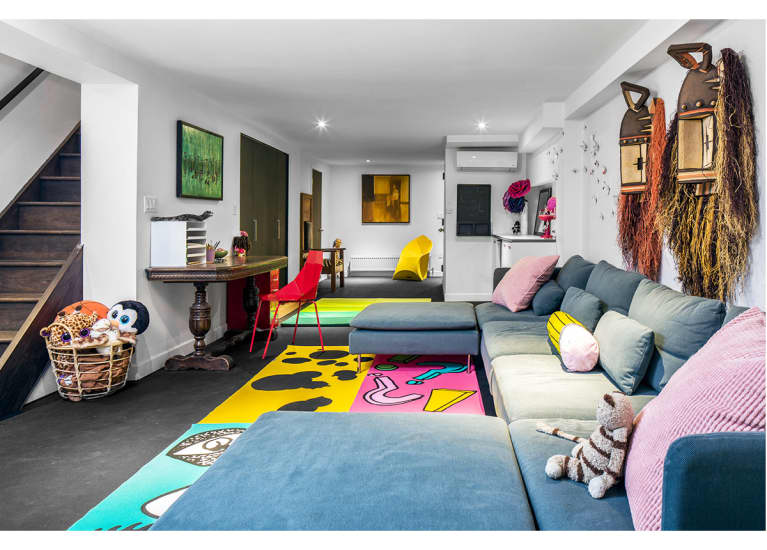 What are three phrases that describe your design philosophy at home?
Difficult, but ease, good energy, and a splash of fabulosity (if that's a word…) are what come to mind.
What's the best compliment you've ever received on your space?
When my husband and kids would rather stay home and relax on a Friday night.