The Ingenious Way This Artist Makes The Most Of Her Smaller Space
mbg Sustainability Editor
By Emma Loewe
mbg Sustainability Editor
Emma Loewe is the Sustainability Editor at mindbodygreen and the author of "The Spirit Almanac: A Modern Guide To Ancient Self Care."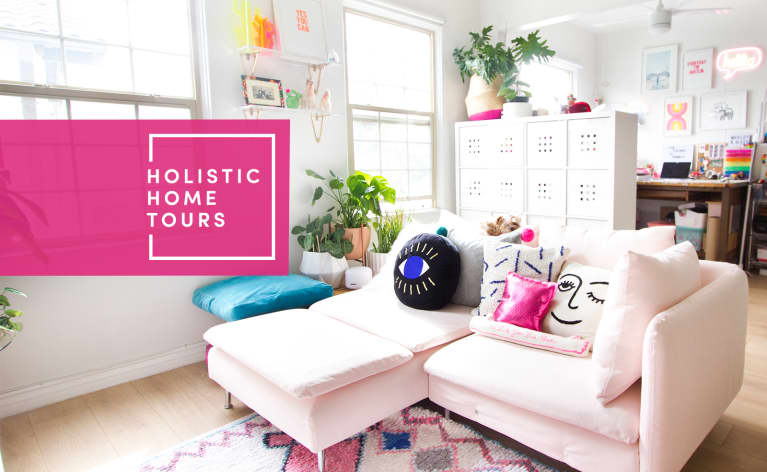 Cindy Tung's home in mid-city Los Angeles feels like a playground for adults (and their dogs)—bold patterns, quirky prints, and splashes of the rainbow are all tied together with every shade of pink under the sun. The artist and accessory designer, whose offerings are as fun and whimsical as her space, lives and works in the 550-square-foot open space that's cleverly divided with storage and hot zones of color. Let's take a peek inside and snag her tips on maximizing space in a smaller home, playing with shade and texture, and infusing everything with personality.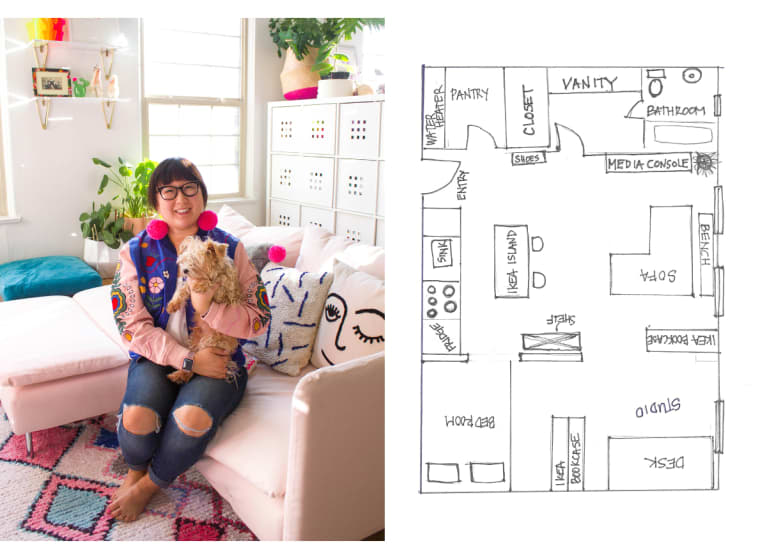 What is your top tip for making the most of a smaller space?
Definitely move pieces around multiple times in different ways so that you can see all your options; you won't know until you try them all out.
Your workspace is amazing! What do you make there?
I own a home décor and personal accessories business and design colorful lucky horseshoe wall hangs, enamel pins, fun pom-pom jewelry, as well as some charm and beaded jewelry.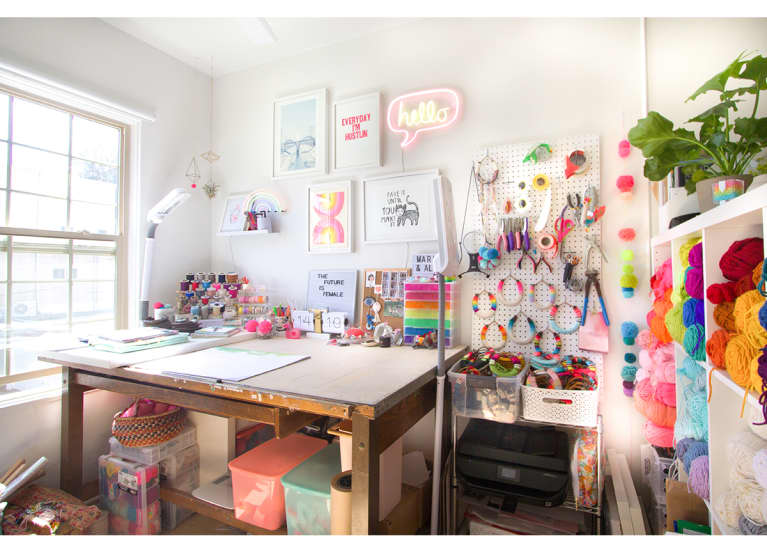 What's your favorite room in the house, and how do you use it?
Honestly, I love the entire home; I spent a lot of time getting it to where it is and utilizing all the space properly. But if I had to pick one part of it that I really love, I would say my studio for all the colors, textures, and light it has to offer. I use the space to express myself creatively and make fun products that add a real pop to people's wardrobes.
What are your top tips for working with lots of color?
Don't be afraid to use it! You can always add accent pieces if you're new to having color in your space. Start out with a neutral base and just keep on adding from there.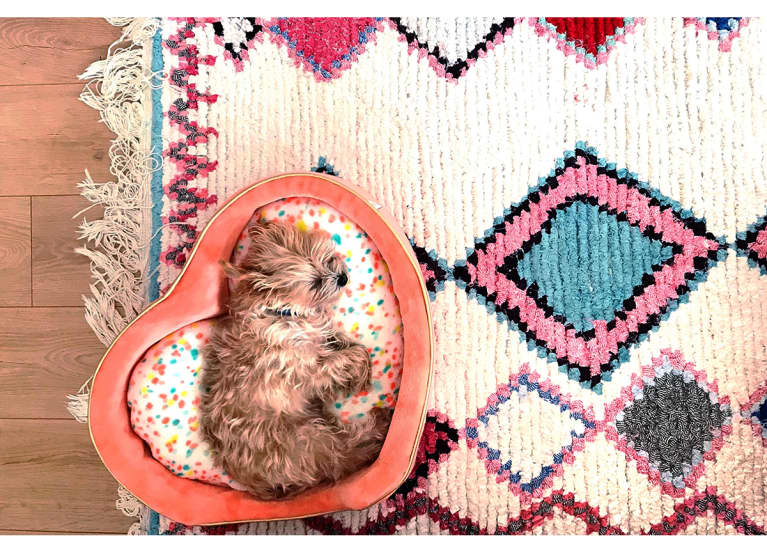 How does your home relax you? How does it motivate you?
What's the oldest thing in your home? Newest?
I think the oldest thing I have in my home is a family photo of my dad, grandparents, aunts, and uncle. Newest item in my home is the disco ball :)
Favorite season in your home?
So far it's been winter. I moved here in the summer, and man, it gets really hot in LA. I broke down and added a portable AC unit, and it was the best investment piece ever.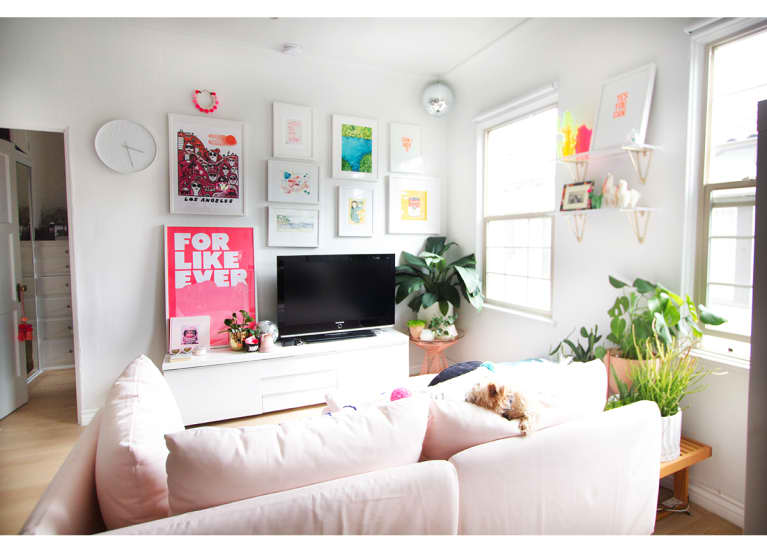 What noises can be heard in your home? What smells?
There's a lot of white noise, like the whir of cars passing by. You can usually smell some kind of food that I'm cooking or essential oils coming from the diffuser.
What's the most sentimental thing hanging on your walls, and what's the story behind it?
A lot of my art is sentimental because other artists I've met through my business have made it for me. But I would have to say the most sentimental thing is my lucky pom-pom horseshoe. Every time I look at it, I'm grateful for the business I've started and been able to maintain for the last five years.