This Home In Japan Has The Cutest (Plant-Inspired) Details Ever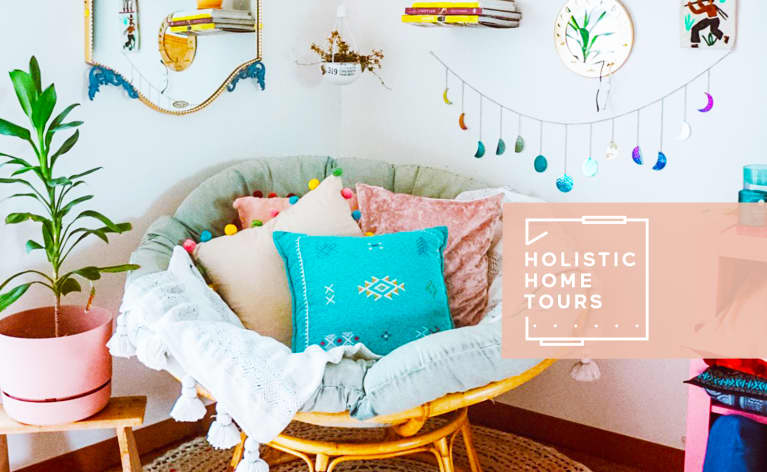 Antonia Renteria is proof that home is where the heart is. Since moving to Misawa, Japan with her husband for his job in the Air Force last year, she's created a funky, colorful pad that's bursting with personality. We were jazzed by everything from the oversized prints of her pets to her succulent wallpaper, so we asked Antonia for her top tips on using details to inject identity and charm at home.
What are three words that describe your design philosophy at home?
What's the most sentimental thing hanging on your walls, and what's the story behind it?
I love hanging memories on my walls. There are so many items that are important to me, but I think the one I'm most sentimental about is a picture of my youngest brother Judah, who turned 10 this year. Every time I look at it, I see how much he's grown since I left America—it makes me a little sad that I'm missing these years, but so happy to see how big he's gotten.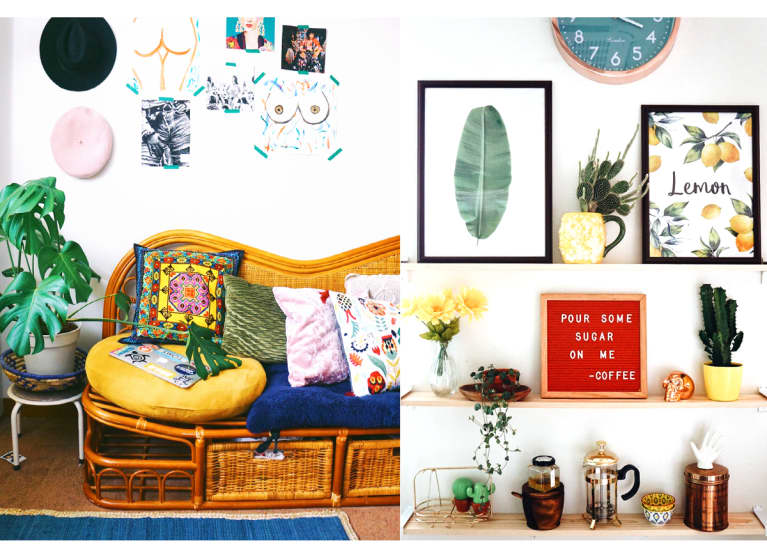 How does your home reflect your personality?
Oh my gosh! Everyone who walks into my house or even sees it on insta says the same exact thing: Your home is so fun! Even before we were married, every time my husband Eddie and I would see interesting trinkets we'd say one day we wanted to fill a house that would get people talking.
Any tips for creating a gallery wall?
My gallery wall is filled with reminders of special moments, times with friends, and adventures—and some art that we love! My advice would be to create one that speaks to you. Don't get caught up in trends—fill it with things that YOU love!
What noises can be heard in your home? What smells?
You can hear lots of laughter, horrible singing, and my dog and cat, Yogi and Beemo, chasing each other around the house on repeat. You'll always smell coffee and breakfast in the morning, essential oils and fruity candles throughout the day, and something yummy for dinner at night.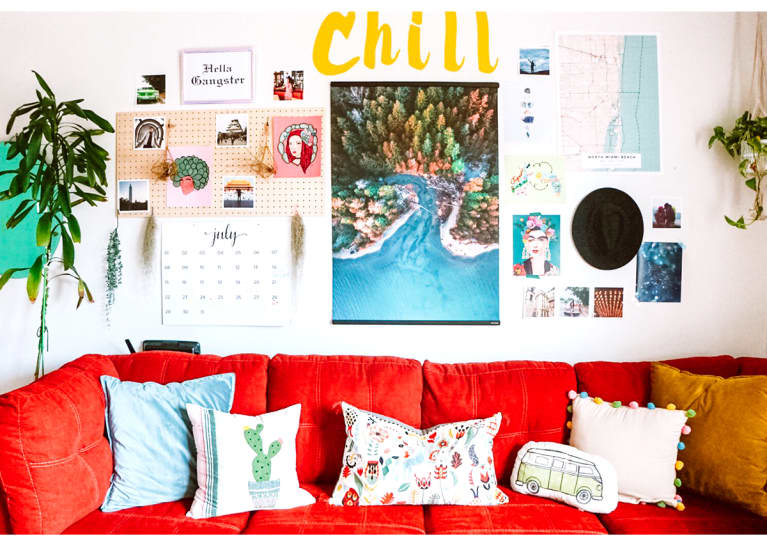 I love all your fun pillows—where do you usually shop for pillows/accessories?
How does your home relax you? How does it motivate you?
Just being in my own space, knowing that it is my home is relaxing to me. Color is everywhere, and that inspires me. It's hard to have lazy days when everything around you is so bright and cheery.
How does your home promote self-care?
We use DoTerra essential oils in our home and will diffuse them to set a certain mood or use them for cooking. We also have plenty of yoga mats and always keep gym shoes right by the door. We also keep bibles and prayer books readily available as well for daily spiritual guidance.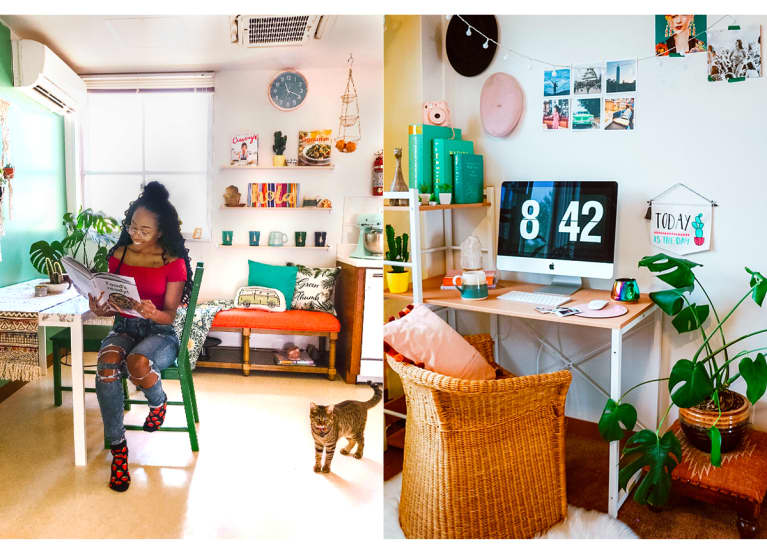 How does your home support your health/ wellness?
We love to eat healthy because we know health starts from within. Our kitchen is always stocked with veggies, and we eat mostly pescatarian and dairy-free. We also have a mini garden on our patio where we're currently growing blueberries and cucumbers. I'm obsessed with dipping cucumbers in hummus—so I thought might as well grow my own!