A New Theory On What Causes Brain Fog, According To Science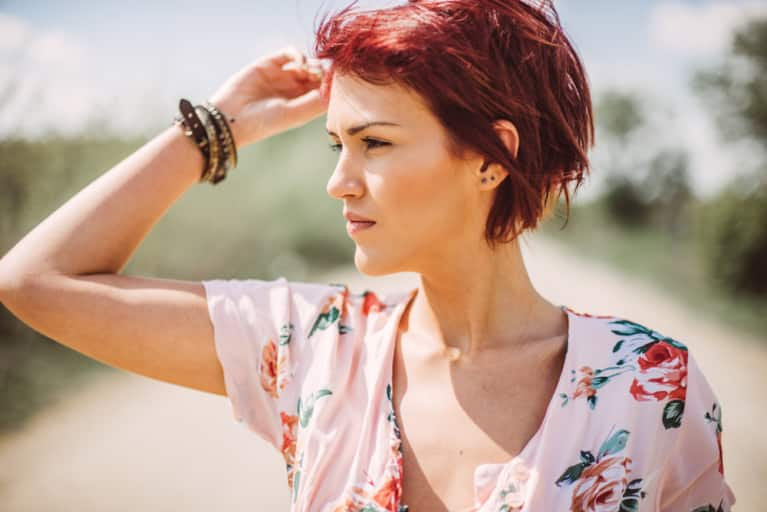 Ever feel like health news is too overwhelming, fast-paced, or hard to decipher? Us too. Here, we filter through the latest in integrative health, wellness trends, and nutrition advice, reporting on the most exciting and meaningful breakthroughs. We'll tell you exactly what you need to know—and how it might help you become a healthier and happier human.
Runny nose, itchy eyes, and never-ending sneezing—so many people suffer from annoying seasonal allergy symptoms this time of year. But for some people, allergy symptoms go way beyond annoying, with many complaining of debilitating brain fog that can affect their ability to get through the day.
We normally associate brain fog with inflammatory foods (like gluten or sugar) and gut problems (like dysbiosis and leaky gut), but could seasonal allergies be the real reason we're having trouble focusing and are walking around in a haze? Well, a new article in the New York Times explains that "allergy brain" is an actual, real phenomenon. In other words:It's in your head, but it's not in your head.
Yes, allergies can cause brain fog.
While no one knows for sure exactly how allergies cause brain fog, as you may have guessed, most of the theories have everything to do with inflammation. According to an allergist at the Cleveland Clinic, allergies are really just inflammation in the nose and sinuses. And when your inflammatory response is triggered by pollen, grass, or trees, proteins called cytokines are released. These proteins are there to protect you as part of your immune response, but they can definitely interfere with your ability to think clearly, concentrate, and perform. Previous research has even shown that once children's allergies are resolved, their performance in school actually improves.
Don't let brain fog get you down.
According to the same allergist, the best way to treat "allergy brain" is to treat the allergies themselves—at least until we can learn more about the exact connection between brain fog and allergies. The good news is that there are a ton of holistic way to fight allergies, inflammation, and even brain fog itself. Here are some of our favorite tips:
1. Whip up this Strawberry Fojito Smoothie, which will increase levels of quercetin—a natural antihistamine.
2. Try out some essential oils; peppermint, lavender, and lemon oil are great ways to halt an overactive inflammatory response.
3. Practice your cat/cow. This yoga pose is recommended by Fern Olivia for brain fog and fatigue.
4. Try a holistic nasal spray. it will protect those pesky allergens from getting in at all.
5. Give your microbiome some attention. Turns out, like so many other conditions, allergies are often a sign that something's gone wrong in the gut.