A New Study Helps Explain Why It's So Hard To Know What To Eat
mbg Editorial Assistant
By Eliza Sullivan
mbg Editorial Assistant
Eliza Sullivan is an editorial assistant at mindbodygreen. She received a B.S. journalism and a B.A. in english literature from Boston University.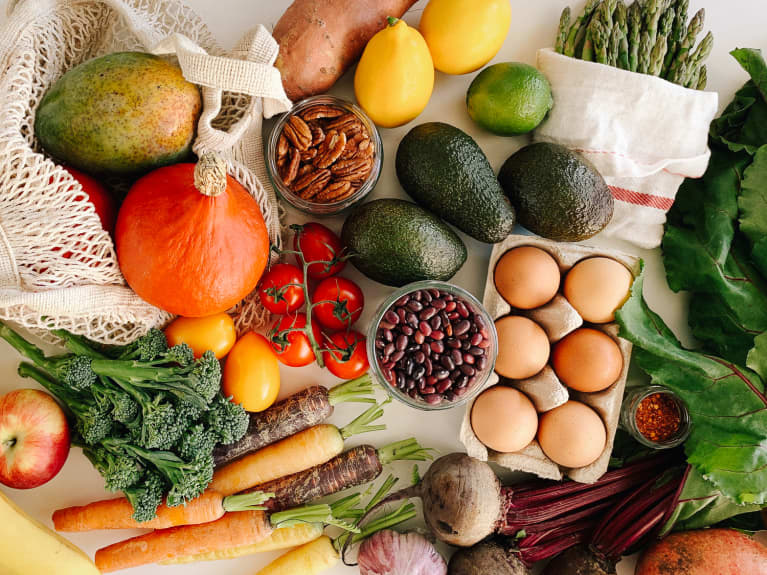 Our editors have independently chosen the products listed on this page. If you purchase something mentioned in this article, we may
earn a small commission
.
November 15, 2019 — 21:44 PM
The sheer volume of information about diet is overwhelming at best, but what's worse is that it also tends to be conflicting and confusing. Why is it that one day eggs are good for you and the next they're bad? A new report set out to uncover just that, digging into the flaws of nutrition clinical trials and why they always seem to yield such muddled results.
Conducted by researchers at Boston Children's Hospital and at the Pennington Biomedical Research Center in Louisiana, this investigation into the practices of diet trials suggests there may be a reason nutrition questions never seem to be fully answered.
In the report published in JAMA Network Open, diet studies were compared to obesity drug trials, all of which were registered with ClinicalTrials.gov prior to starting. The purpose of registering trials through ClinicalTrials.gov is to hold researchers accountable to their initial study intent. But, it was found, that is not always the case for diet trials.
The group found that changes were made to the declared "desired results" in many of the nutrition studies after registration. Specifically, the length of the study and which results would be tested were not consistent with the registered intent. These types of changes were found in 86% of diet trials compared to only 22% of drug trials looked at.
Shifting study protocols after the trial has begun can lead to less data being collected and less conclusive results. While registering and performing clinical trials can help establish important links between diet and health, the report concluded that inconsistencies in how these trials progress may be why conclusive diet results are hard to come by.
Report authors David Ludwig, M.D., Ph.D., and Steven Heymsfield, M.D., also wrote an op-ed for the New York Times calling for more funding in diet and nutrition research. The op-ed brings attention to the basic funding discrepancies between diet and drug trials: "Typical diet trials must get by on shoestring budgets, rarely exceeding a few hundred thousand dollars, compared with drug trials that may cost several hundred million dollars."
Why does this mean for the future of diet research?
By identifying a reason for some of the failings of diet trials, this report offers a potential way to address the problem. Nutrition research and the establishment of healthy diet patterns have the potential to prevent and treat chronic diseases, but higher-quality trials are needed to achieve conclusive results. Funding and backing programs like that seen in drug trials would allow for this expansion.
So much money is put into drugs to treat diseases that arise out of poor diet. But nutrition science has the potential to prevent those issues in the first place if only we could do higher-quality studies. This report shows that these underfunded studies aren't able to follow through on what they want to look at while drug trials take most of the funding.
What's more, all clinical trials, whether for drugs or diet, are currently registered with the same criteria, which may further contribute to the problem. Fundamental differences in how these trials are run may necessitate differences in the registrations and recording process.
The researchers advise not only refreshing the registration process for diet trials, but also what they called "a sort of Manhattan Project" to find out what diets really work. Granting that this program would be expensive, the researchers point to the amount of money invested in researching and developing drugs meant to treat conditions that arise as a result of poor diet, such as heart disease, type 2 diabetes, and more. Funding these studies, and ensuring they stick to their original intent, could help us find more proactive answers.
We certainly believe in the healing powers of using food as medicine, and if you want to find out more, you can learn with us.