Here's Exactly What You Should Do Right Before A Marathon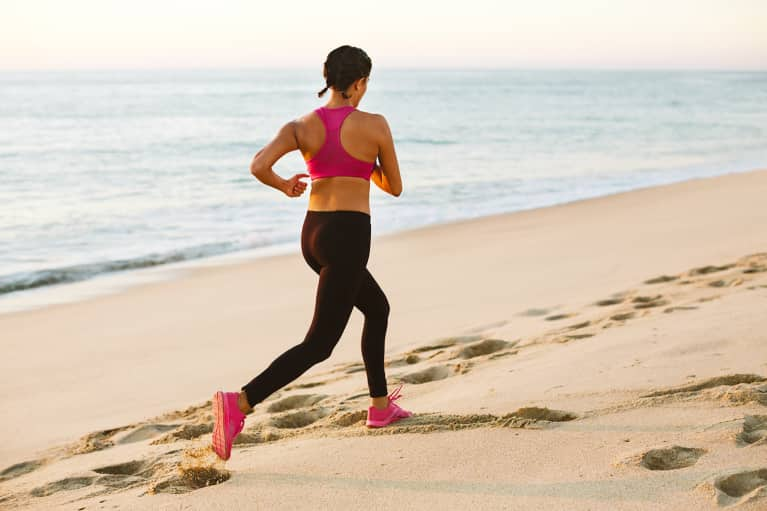 Race season is here! You've put in the hard work all winter long, and whether this is your first race ever OR you're a seasoned marathoner, we all need a handy checklist to keep our pre-race nerves at bay. As someone who has toed the line of races ranging from 5Ks to half-marathons and triathlons, I've cherry-picked some fantastic advice I've received over the years and gathered some of the best advice from some of the best in the industry.
Whether you're running the Brooklyn Half Marathon this weekend or training for an upcoming race, here are a few pre-race reminders.
Don't feel like you have to "carb load" the night before, especially for a half-marathon.
This could make you feel not so great if this isn't a meal ritual you've practiced before. Team in Training triathlon Coach Scott Willett has recommended in the past to stick to what your body knows and regularly metabolizes. He also has preached the importance of cutting off food intake by 6 p.m., so your body has ample time to digest. On the day before the race and the night before, it is most important to ensure you're hydrating adequately and consuming enough salt to avoid dehydration and cramping during the race.
A shakeout is a very easy jog that's 10 to 20 minutes the evening before or morning of the race. If done the morning of, make sure it's before too warmup and at least two hours before the race starts. This is something I learned firsthand from training with Endurance Tap ambassador and seasoned marathoner Daniel Bach. Not quite sure what a shakeout is? Try an easy mile or two the day before your race. The goal is to not push yourself but to get your mind and body into race mode.
Francisco Balagtas, founder of @ProjectNoDaysOff and co-founder of notorious pizza running team Team Saucy AF, recommends you "take a look at the weather forecast and note the hourly report leading to the race start. Weather patterns can change, but it's good to be prepared. Include extra socks, gloves, a hat, and a clear plastic poncho in case of inclement weather." Try laying everything you're going to your race with on the floor. Balagtas jokes, "Along with creating the perfect layout to post on Instagram before bed, it'll help you visualize what you need in addition to what you've prepared or what you don't necessarily need."
Never underestimate a good night's sleep.
"Sleeeeep!" says David Jou, co-founder of the famous sports rehabilitation center MOTIVNY. No need to go crazy here, but do anticipate some pre-race jitters. Rest is the most crucial the day leading up to the race, so try hopping into bed with enough time to get a full seven to eight hours of rest so your body and mind are fully refreshed.
Finally, remember: Showing up to the starting line is the hardest part. When I toe the line of any race, I always repeat to myself something my dad told me right before my first race: Believe, achieve. Doubt, you're out. Off to the races, my friends.
Dusting off the winter blues outside? Here's the right way to take your running from indoors to outdoors.