Here's How This Triathlete Nails The Work-Life Balance — And Makes Time For Saying No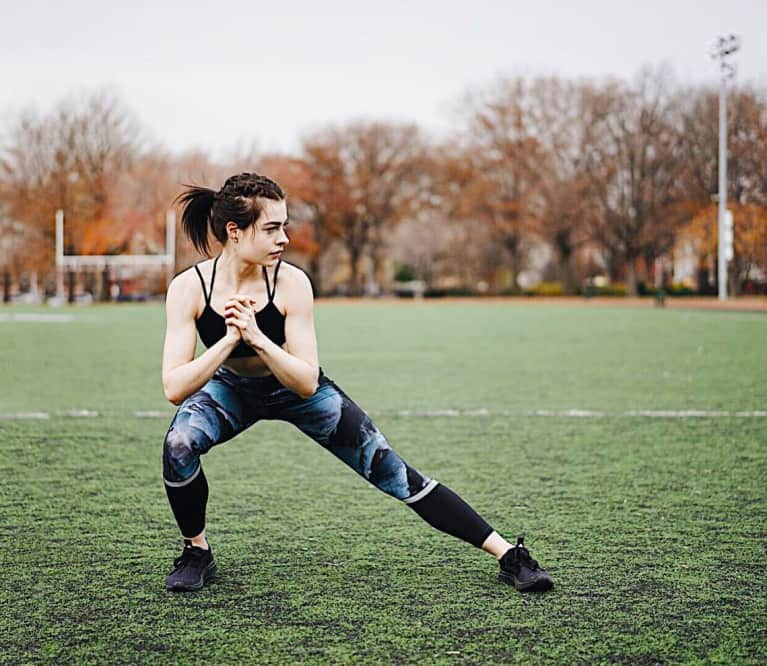 We often start the new year full of good intention and ample ambition: to be better, by whatever means that may be. Eating healthy? Cook at home. Get in shape? Exercise every day. Save money? Spend less. When we make set priorities for ourselves, the end goal seems so clear and the path feels so direct. Yet two to three weeks into the year, we often find a bit of fatigue when looking at our goals, or worse, we feel angst and stress as other projects take respectable priority.
As a competitive triathlete who spends 12 to 15 hours a week training while balancing a full-time job as global digital editor at Christian Louboutin, I like to think I've done a pretty good job at finding and maintaining the work-gym-life balance. Below, I've shared some techniques that I, my fellow athlete friends, and my co-workers alike often rely on to ensure we're able to make movement a priority while maintaining success in the workplace.
Make exercise a priority.
Breaking: Your health is your greatest asset! We can't be our best self at the office if we're not healthy and functioning humans outside of the office, right? Aside from the physical benefits of working out, exercise is an effective stress reducer. By elevating feel-good endorphins, it helps lift your mood—maybe enough to put you in a meditative state. Good health is foundational; don't forget it.
Staying at the office late is sometimes necessary, but it's easy to get into the habit of "just answering one more email" every single day. Trust me, we've all been there. The easiest way to get around this is simple communication. Be vocal about your priorities so others are aware. One of the best things a former boss did for me was saying on day one, "We all leave at 6 p.m." At the end of my first day, at 6 p.m. on the dot, my boss came over to ask how my first day went and ensure I was packing up to go home. I wasn't ready to go home—I still had 30 emails to answer! Alas, I left with her because I knew her 6:30 p.m. Pilates class was as much of a priority to her as ensuring her employees maintained work-life balance. I now practice this with all teams I work with, ensuring they know on day one we leave at 6 p.m. Opening up the door to communication can alleviate so much unnecessary stress and, most times, welcome co-workers who will champion you to stick to your priorities.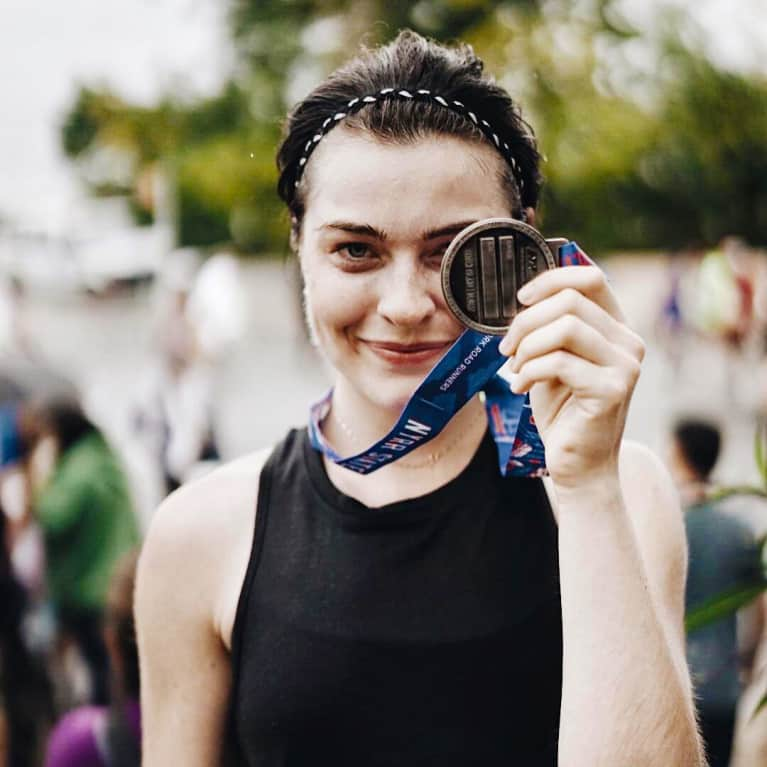 Be effective in your workouts.
How many times have you found yourself complaining to a co-worker that you don't want to go to spin class? There's a simple solution: Don't do it. Exercise isn't one-size-fits-all, so find a routine that motivates you to get moving.
And a habit you like! I often get a lot of credit for sharing my pre-gym ritual on Instagram Stories: a hip shimmy in front of my mirror at 4:30 a.m. every single morning before I go off to train. Waking up at 4:30 a.m. is not everyone's cup of tea, and it's certainly not easy, but I like to do it, and thus, it's become a habit. Similar to efficient workouts, finding a routine that's sustainable and enjoyable for you is crucial; otherwise, you'll grow to hate the habit you're trying to create.
Remember, routine becomes habit.
Plan your workouts by the week and proactively envision all roadblocks that may occur so you can be prepared for anything that may come your way. On Sundays, I lay out all my workout clothes for the week, so when my alarm goes off, I can hop out of bed and get straight to the gym in one motion. Setting aside time to prepare is a simple step that eliminates the potential for me to want to back out—because, let's face it: There's no going back after spending so much time trying to find matching socks.
Remind yourself why you started.
This is the most important technique of all. Don't forget to remind yourself why you started on this journey. This will be your greatest motivator—during the highs and lows. This simple action will keep all other factors in perspective and, ultimately, will help all other habits fall into place.
Happy moving!
Here's how one triathlete found that incorporating yoga into her training led to success.