7 Things You Need To Know Today (September 6, 2018)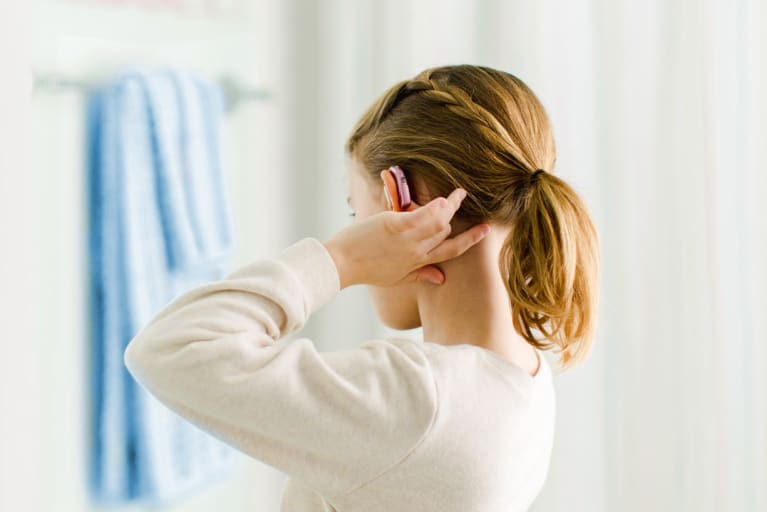 September 6, 2018 — 9:00 AM
1. Hearing aids are finally getting the makeover they deserve.
These Livio AI hearing aids by Starkey Hearing Technologies are hearing aids for the new age. They can amplify and muffle sounds based on where you are (think: a crowded, noisy coffee shop versus outdoors), can track steps, translate foreign languages in real-time, and can even sense when the wearer falls and dial 911 or a loved one in response. The idea is to remove the stigma of wearing a hearing aid so more people who need them won't feel relegated to old, underperforming, unsightly tech. (Wired)
2. The first clinical trials testing the effects of microdosing on LSD will begin soon.
LSD is an illegal drug, which makes researching it prohibitively expensive and difficult. But Balázs Szigeti, the lead researcher, has set up a self-blinded study funded by the Beckly Foundation in which participants—who are already microdosers—will take a pill each day and play games, answer questions, and report on how they're feeling. They won't know whether they're taking a microdose of LSD or a placebo. (The Guardian)
3. How wasteful are we really being when we don't finish the food in our fridge?
As consumers, we're responsible for a third of all wasted food in the United States, and Popular Science crunched some numbers to figure out the real environmental cost of the food we're throwing away. Turns out we're most wasteful when we toss out meat and cheese we don't eat: Beef, in particular, is extremely polluting, especially because cows require growing mostly grain-based chow for their feed, and cheese requires lots of milk to make. See the full chart of the impact of our waste here. (Popular Science)
4. Missing just one night of sleep could increase insulin resistance.
We've known for years that sleep deprivation is associated with obesity and type 2 diabetes. But now, a new study published in the American Journal of Physiology showed that missing a night of sleep sabotages the liver's ability to produce glucose and process insulin, which explains the mechanism behind the connection. (mindbodygreen)
5. Private children's swimming classes are the new fitness fad for kids.
These new franchised schools for tiny swimmers aim to offer a more personalized experience (most promise a max class size of four kids per teacher), heated pools (roughly 90 degrees, compared to a public pool's normal 80-ish degrees), and "premium" instruction from swim professionals with decades of experience. The lessons can cost anywhere from $85 to $120 a month for weekly classes, though some offer scholarships. The cost may be worth it, though: Drowning is the leading cause of death for healthy kids under age 5. (WSJ)
6. Beware of the plastic trays at airport security.
In a new study, scientists swabbed different surfaces at Helsinki Airport in Finland and found rhinovirus, which is responsible for the common cold and flu. It might be worth heading to the bathroom for a thorough hand washing after you make it through security! (The Guardian)
7. In the human mind, the crowd's approval trumps the facts.
How do false beliefs proliferate? Apparently, it has to do with our psychology. New research found that feedback from others has a stronger effect on whether people think they're right about something than actual evidence does. In other words, people's beliefs are more heavily influenced by other people's negative or positive reactions to them than they are by logic or science. (ScienceDaily)