How This Southern Town Became One Of The Best Healthy Food Cities In America
Contributing Food Editor
By Liz Moody
Contributing Food Editor
Liz Moody is a food editor, recipe developer and green smoothie enthusiast. She received her creative writing and psychology degree from The University of California, Berkeley. Moody is the author of two cookbooks: Healthier Together and Glow Pops and the host of the Healthier Together podcast.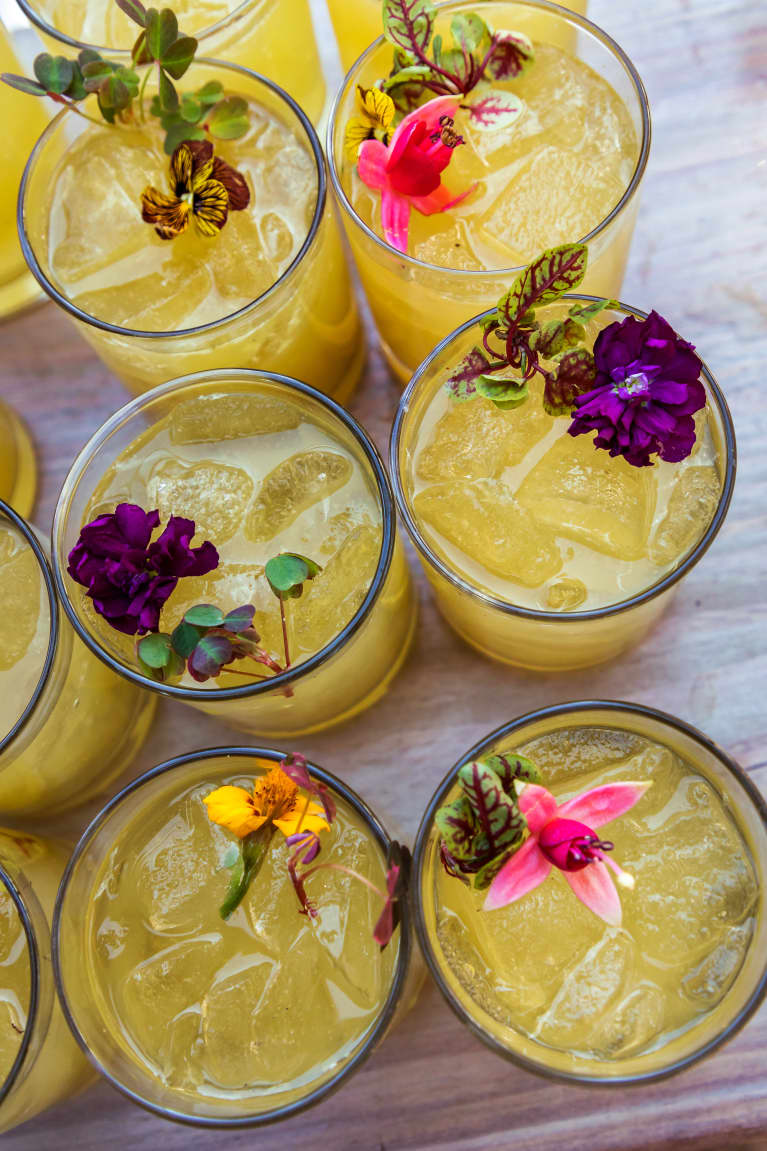 "Healthy" isn't often the first word that comes to mind when considering the cuisine of the South: Fried okra. Hush puppies. Smoky BBQ, fresh off the grill, and slathered in sticky, sugary sauce. While these can still be found in Charleston, the historic, picture-perfect South Carolina city, they're accompanied by a note delineating the purveyor: One menu at a time, the city is changing the farm-to-table food scene in the South, and, in doing so, carving out its place as one of the great culinary cities in America.
Even Charlestonians don't agree on the reason for the city's gastronomical rise, but most agree on two defining moments: the establishment of Charleston's Wine and Food festival and the opening of Sean Brock's Husk. The Wine and Food festival debuted in 2006 and has since grown to one of the country's largest food events, attracting chefs and purveyors from around the United States to experiment with and experience the distinctive low-country cuisine. Husk, the first restaurant of James Beard Award–winning chef Sean Brock, opened in 2011 and was quickly heralded by most media outlets as the arrival of a new type of Southern cuisine: one that put ingredients first. From the beginning, Brock committed to sourcing entirely (every grain, vegetable, meat, and bean) from the surrounding region: "If it ain't Southern, it ain't coming in the door," he told the New York Times.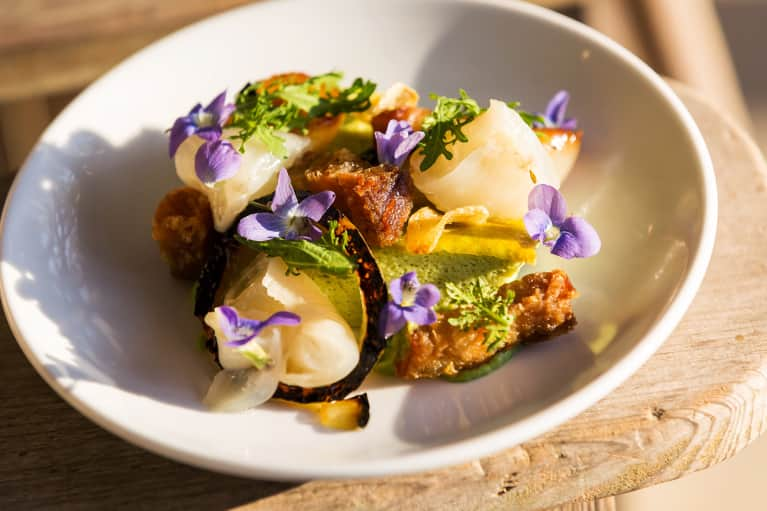 He had plenty to choose from. The Low Country's climate is ideal for food cultivation, with an almost year-round growing season that only omits a few weeks at the peak of winter and summer. At this year's Wine and Food festival, one of the excursions was to Spade & Clover, a turmeric and ginger farm on Johns Island, just outside of Charleston. The environment was so verdant that attendees filled bags with foraged sorrel, lavender, and other greens that grew wild around the property; on another part of the farm, a bee farm ensured a supply of fresh honey (there was also an alligator lurking in the Spanish-moss-draped oak-lined pond, but that's another story). It was enough to prepare a multicourse meal mostly from the grounds, a hyperbolic experience of the commitment to locality exhibited by the rest of the area restaurants.
In the town itself, a commitment to heritage is obvious: Most of the buildings are original structures from the 1700s and 1800s, and one can easily find themselves late to any event by getting caught up reading one of the many signs detailing the historical stories that dot the downtown. This extends to the cuisine; Anson Mills has led a revolution in the ancient grain world, finding, preserving, and bringing to market grains that often haven't existed for hundreds of years. Their carefully cultivated Carolina gold rice, once a staple crop of the South but forgotten since the 1800s, is a staple at most of the city's fine dining restaurants, where its creamy, sweet, faintly nutty flavor demonstrates that ancient grains, beyond greater nutrition, bring to the table a new world of flavor.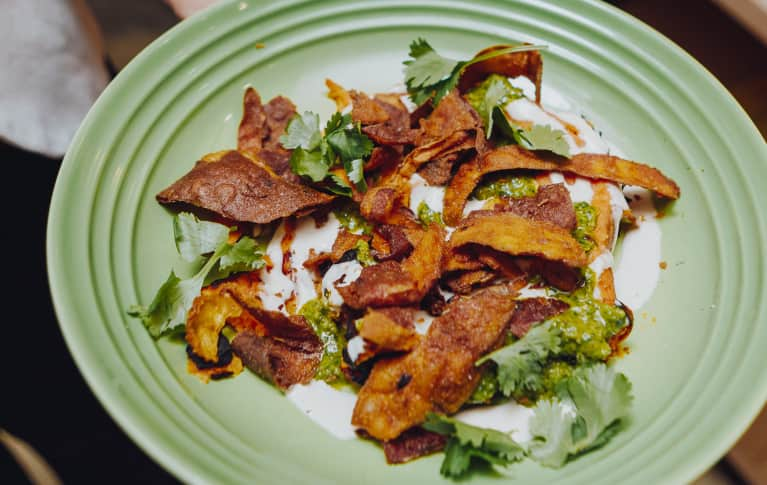 Alongside the farm-to-table Southern-focused cuisine movement kicked off by Brock, a wave of more classically "healthy" restaurants is sweeping the town. Butcher & Bee keeps the local focus of Husk but adds a vegetable-focused creativity: Sweet potatoes are charred, their skins fried to a crisp then drizzled with tahini; potatoes are pickled then oven-roasted for a tongue-tickling surprise; coconut water is spiked with turmeric for an anti-inflammatory sweet-tart cocktail alternative (their sister restaurant, The Daily, is also a must-try for breakfast). Downtown, Basic Kitchen offers vegetarian and vegan cuisine, with smoothies, juices, and indulgent dishes like cauliflower "wings" with a to-die-for cashew ranch sauce. Zero Restaurant + Bar, a charmingly intimate restaurant inside the boutique Zero George hotel, offers a Michelin-worthy vegetable tasting menu, where nods to the old South mingle with the new (a bright spring pea tart is housed in a Wonder Bread shell; radishes are "planted" in butter before being topped with olive and quinoa dirt). At Caviar & Bananas, customers can stock up on kombucha, charcoal water, and trendier health snacks (Smashmallows, anyone?) before heading out for a picnic amid the perfectly preserved mansions that line the waterfront Battery district.
Charleston is a step into the past, a taste of the present, and a vision of the future. By embracing the very contradictions that challenge many chefs and types of cuisine, it's given birth to a new type of food: one that is uniquely Southern, modernly innovative, and wholly Charlestonian.
Your Ultimate Healthy Charleston, South Carolina Travel Guide
How to eat healthy in Charleston:
For breakfast and lunch, hit up The Daily for quality ingredient-filled Southern fare. Huriyali serves mostly vegan food (with eggs and turkey bacon), plus wellness shots, juices, and smoothies in a tiny health food market space; Basic Kitchen offers Instagram-worthy avocado toast and banana bread.
At dinner time, Zero Restaurant + Bar serves the best vegetable-based tasting menu in town. Perennial favorite Husk features some of the world's best farm-to-table Southern cuisine (if you can't get a reservation, come on the early side and sit at the bar, where the full menu is available). FIG is a local favorite with well-balanced, vegetable forward cuisine (their salads are nothing short of mind blowing). Butcher & Bee has elevated, largely vegetarian food, with a few humanely raised meats mixed in.
What to do in Charleston:
Walking around the historic downtown and the beautiful waterfront Battery is a must. You can also take kayaks and stand up paddle boards out on nearby Shem Creek (Coastal Expeditions offers tour and rentals). The city bike share program makes it easy to check out a bike and peddle around. If you're interested in something more relaxing, the freshly opened Colur Studios offers organic makeup application and indulgent facials featuring all organic Eminence products (the Mangosteen peel is a game-changer). Workshop, from the owners of Butcher & Bee, offers a variety of food-focused events throughout the year, including a weekend market and pop-up stalls with various cuisines throughout the week (all interesting and delicious).
Where to stay in Charleston:
Zero George offers charming, upscale bed-and-breakfast type accommodation downtown, with an immaculate sense of style and attention to detail (plus, private porches for lazing the day away). The Dewberry, a larger hotel with an art deco feel, has beautifully appointed guest rooms and quirky, modern touches (the on-site bar, The Living Room, is also lovely).
Bit by the travel bug? These are the best healthy spots to check out in 2018.