Candy Is Cool & All, But Here Are A Few More Creative Last-Minute Ways To Get Your Tricks & Treats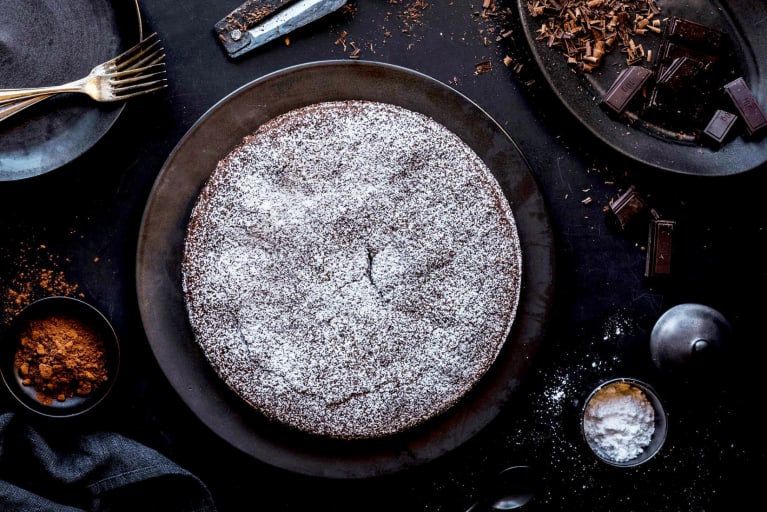 Yes, Halloween is the traditional candy holiday of the year, but there are plenty of other ways to celebrate the holiday in a healthy (but still decadent) way. Here are a few ways to shake up the traditional and avoid a sugar hangover but still get into the festive spirit.
Pumpkin is the traditional fruit of Halloween, but so often we just turn 'em into jack-o'-lanterns, leaving the rest to the trash (food waste, anyone?). Instead of carving a jack-o'-lantern, buy a few smaller, ready-to-eat pumpkins and have some friends over to toast the seeds (or you could make this yummy granola) and steam and freeze or can the rest of the pumpkin for pie season, which is, well, just about now.
2. Play around with spiralizing.
Spiralized zucchini are already a very ghoulish green, and when you add in some goat cheese or almond-stuffed olives as eyeballs, you have a meal that will make anyone get into the festive spirit. Chop up a few other olives, and gently pan-toast them with some olive oil, garlic, sourdough breadcrumbs, sea salt, and red chili flakes, then use the mixture to top lightly sauteed spiralized zucchini, finishing with the olive eyeballs for a perfect Halloween dinner.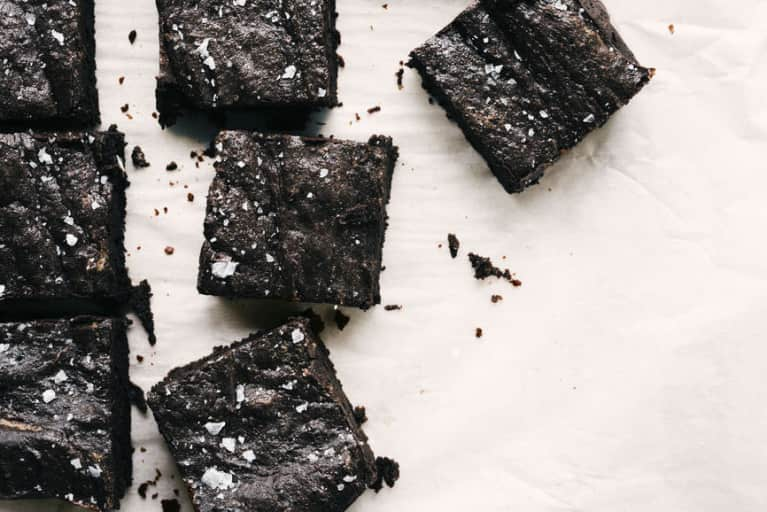 Activated charcoal has been all the rage lately, and it's the perfect way to add some tricks to your Halloween treats. Buy some in the supplements section at a natural market, then stir it into baked goods for a wicked-looking treat (here's a great recipe to get you started). Just be sure to limit your charcoal consumption to unhealthy foods—the powder absorbs nutrients and toxins and whisks them from your gut, so you don't want to negate your vegetables (or, even worse, prescription pills!).
4. Indulge in some scary self-care.
Charcoal is a great easy face-mask base—just mix a spoonful with honey and spread it on your face to clear your pores, moisturize your skin, and scare the crap out of your family or roommates. Pumpkin is also a potent exfoliator, containing enzymes that help dissolve dead skin cells and a hefty dose of vitamin A, a natural form of skin-care darling retinol. You can spread puree directly on your skin, or mix it with yogurt for a soothing self-care moment.
5. Make some of your own candy.
Luckily, we live in a day and age when healthy candy options abound. If you want to snag some at the store that you can feel good about, we recommend Unreal, a favorite around the mbg office, for artificial-color-free and artificial-flavor-free M&Ms and Reese's dupes Justin's Nut Butter Cups (the new cashew ones taste like cookie dough), and Wholesome for healthier gummy bears, jellybeans, and other chewy goodies (they even have a just-for-Halloween line of Spooky Shapes).