The Problem With Health Food That Nobody's Talking About
Founder & CEO of Terracycle
By Tom Szaky
Founder & CEO of Terracycle
Tom Szaky is the founder and CEO of TerraCycle, an international leader in the collection and repurposing of hard-to-recycle post-consumer waste.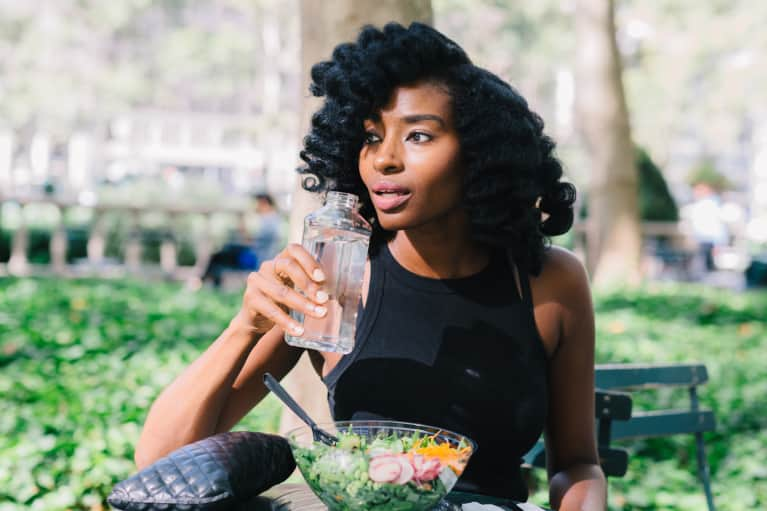 In today's fast-paced culture, our health and well-being often fall by the wayside. Carving out time to exercise, shop for whole foods, and cook healthy, nutritious meals can be a challenge. It all comes down to planning, and we don't always have the time or head space to spare.
This has led to more and more healthy, nutritious foods carrying over to the "convenience" market. Long synonymous with processed foods lacking nutrients and brimming with chemicals, convenience food today can deliver premium ingredients with the accessibility, portability, and ease of use that the modern consumer demands.
Meal-delivery services and healthy-snack subscriptions send our foods of choice directly to us, wrapped in shiny plastic. Pre-cut fruits and vegetables, supplement packets, and resealable bags help us prepare and portion meals. Shelf-stable cartons and pouches of juices, soups, and nut milks extend the life of natural foods. And healthy fast-food establishments serve up fresh juices, smoothies, and whole meals in convenient on-the-go containers. Let's face it: Healthy convenience foods come in packaging that is too often unrecyclable and excessive.
The dark side of on-the-go wellness.
Many innovations of convenience that allow us to more easily integrate health and wellness into our lifestyles contribute to the world's waste problem, designed without end-of-solutions and destined for landfill.
Think about it. In addition to any extra packaging material associated with shipping, meal delivery and snack subscriptions contain preportioned foods wrapped in unrecyclable films and plastic containers that are not recyclable through curbside collections because of their small size. Aseptic cartons and pouches are largely unrecyclable because they are made of different combos of plastic, foil, and/or paper, and the fitments that give them high function (i.e., spouts, caps, zippers, etc.) are also too small to recycle.
The single-use, "disposable" plastics you get with fast food (i.e., straws, cups, plastic cutlery, etc.) go straight in the trash, and the small, thin, flexible plastic pouchlike sachets you get your health supplements and water enhancers in are also unrecyclable and prone to end up in oceans and waterways.
How to avoid this trashy problem.
1. Look for 100 percent recyclable packaging.
You can stay healthy and still be a steward for the environment by seeking out brands that also commit to the health of the environment. For example, LemonKind has worked to reformulate their juice packaging to be 100 percent nationally recyclable and found a use for its discarded pre-consumer pouches by making tote bags out of them.
2. Know that fast food doesn't have to mean takeout.
Sitting down for lunch not only forgoes all of the single-use plastics of takeout but instills a practice of mindful eating.
3. Prepare your meals at home.
Of course, shopping for local produce, sustainably grown proteins, and healthful grains and preparing your own foods is one of the simplest ways you can reduce your footprint. If you don't have time to stop by the farmers market or local butcher, any major grocery stores, including Whole Foods, allow you to order groceries online for pickup. Ask if you can leave some reusable shopping bags with them to pack your goods in instead of the usual paper or plastic.
In our fast-paced existence, doing good for your body and for the planet do not have to be mutually exclusive. Keeping an eye out for brands that are innovating in the direction of sustainability or hearkening back to low-impact ways of reuse are habits of consumption that reduce waste and support environmentally friendly practices.
Ultimately, the key ingredient of making good decisions for your health is mindfulness, and that mental shift toward awareness of yourself and your surroundings will help you be the best steward of yourself and your environment.
Still confused about what's recyclable and what isn't? This 101 guide will answer all your questions. Then take a peek inside this crazy-cool office crafted of recycled materials.