An Ancient Trick For Better Digestion + 8 Other Healthy Secrets From Israel
Written by
Sophie Jaffe
Sophie Jaffe is a certified raw-food nutritionist and raw-food chef. She's a member of the Yoga Alliance as an advanced teacher and is certified by the National Academy of Sports Medicine as a personal trainer.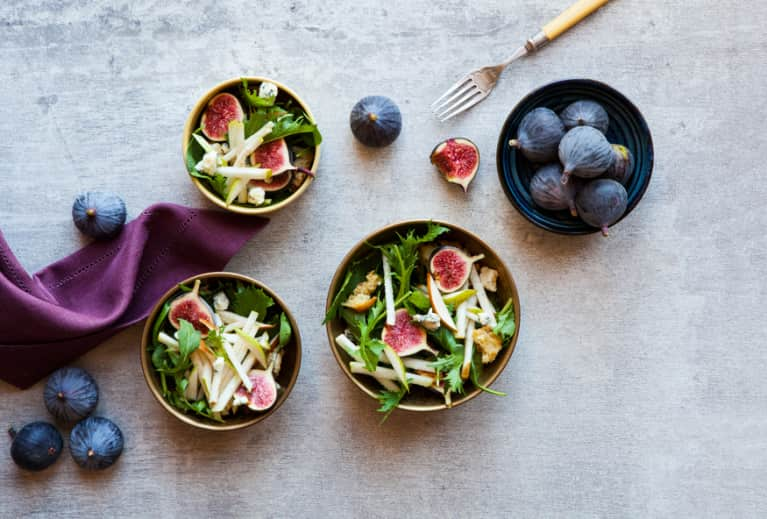 Traveling with my family all over the globe is truly one of the biggest gifts I could ask for, as it allows me to teach my two boys so much about the healing power of food. While adventuring through local marketplaces, we're always learning about different foods, where they're sourced, and how they're grown. It's truly fascinating stuff.
I've been going to Israel for over a decade now; my first adventure was via Birthright. Since 2009, when I married my Israeli husband, I've returned every year. Our family tries to go for an extended amount of time since the jet lag is so intense, and it's so far away. But once we arrive, we always feel right at home. There's something incredibly powerful and intoxicating about the Israeli people their country. It's vibrantly alive, pulsating with spirituality, and extremely healing.
In our travels to Israel and soaking up my husband's family's culture, I've gathered wisdom and key lessons about healthy eating that I'd love to share.
1. Fill your plate with a rainbow of colors.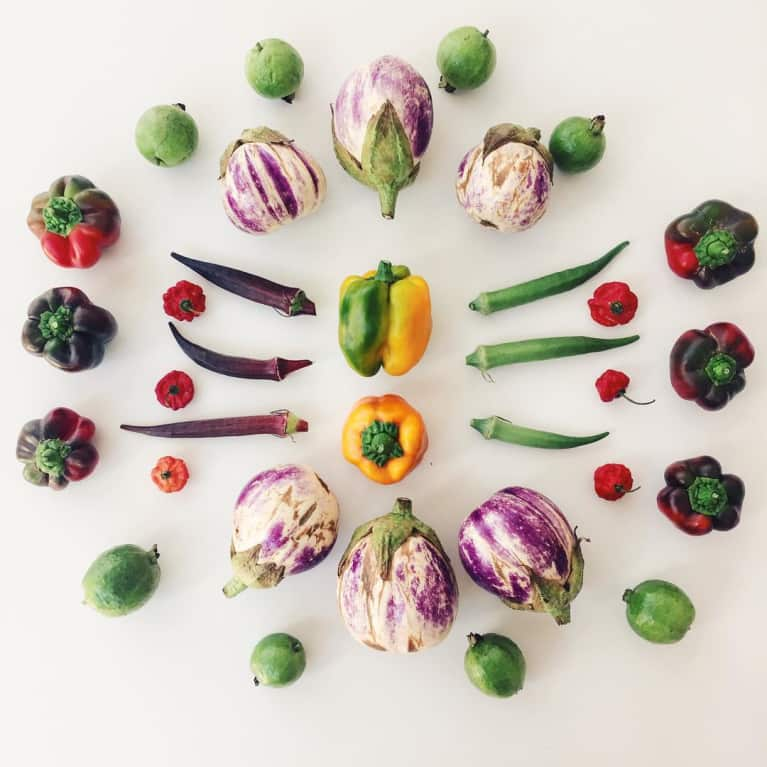 Whenever we're in Israel, we head to our favorite local market (or shuk), to gather an abundance of fresh, local, and in-season fruits and veggies. Israelis are big believers in making their plates as colorful as possible-—they'll load them up with fresh greens, vibrant red tomatoes, yellow peppers, and glowing pink, fermented turnips.
The Mediterranean diet is full of veggies, which means they're always tossing up salads with plenty of hummus and falafel. After spending a day floating in the Dead Sea, my favorite go-to dinner is a spicy chickpea salad. Getting filling fiber is also key to keeping false hunger and sugar cravings at bay!
3. Add flavor with turmeric.
This powerful root is the superfood of choice in Israel. Related to ginger, the golden spice has been hailed for centuries for its potent medicinal properties. It contains an incredible chemical compound called curcumin, which combats free radicals and boosts brain function.
4. Eat 3 meals a day—including breakfast!
After returning to Israel, I picked up on the fact that my Israeli relatives do not snack! They eat three square meals a day, starting with savory, veggie-packed dishes like an amazing shakshuka (an Israeli tomato stew with peppers and sunny side-up eggs). When lunchtime rolls around, they're definitely able to make better, healthier choices when reaching for food, since that lovely, nourishing brekkie was also super filling.
5. Fall in love with mint tea.
Israelis drink tea brewed with fresh mint leaves throughout the day everyday to relax. As it's incredible for digestion and helps relieve any discomfort from gas, I love sipping on it in between meals and after lunch and dinner—basically around the clock!
6. Embrace a real food dessert.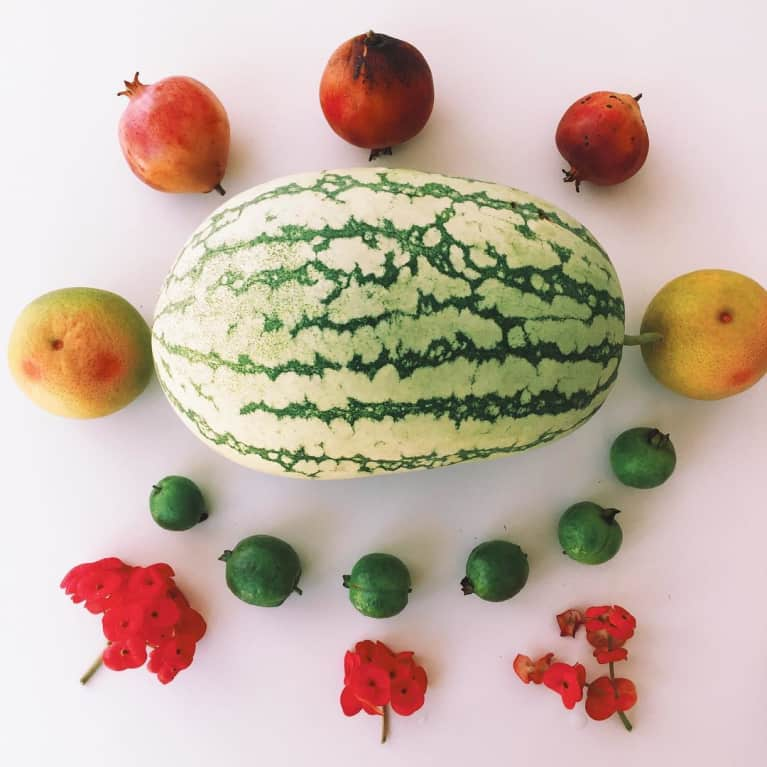 Being conscious about your eating is all about choosing whole foods with ingredients that you can actually pronounce. For a sweet, after-dinner treat, Israelis are all about fresh figs picked directly from the tree—not overly sugared processed foods. My boys and I took that idea home, so we hit our local farmer's market, we always get our favorite dried persimmons or fresh figs, if they're in season.
7. Get to know your grocer.
Israelis make a point to cook at home with fresh food that's grown nearby. They often know their local grocer, or even farmer, as well as how the crops or livestock are cared for. These grocers and farmers will connect you to their best picks and also send you home with bright, flavorful ingredients—like healing parsley—to cook with their veggies or chicken!
Portion control is essential. Here in America, you can get a sandwich the size of your head! Israelis are much more mindful about their meat portions, but don't make limits when it comes to veggies. Nutrient-dense veggies are unlimited! I always feel so much lighter and energetic when I've enjoyed babaganoush (an eggplant based dip) with fresh veggies as my main meal, instead of a heavy carb-loaded meal with empty calories.
Most importantly, food is meant to be enjoyed and celebrated in Israeli culture. When you bite into a delicious, vibrant dish prepared with passion and centuries of wisdom—especially with friends or family—you're creating a beautiful, blissful moment.
Here's another genius digestion trick, plus healthy eating secrets from France and Melbourne.