What Registered Dietitians Eat For Dessert
Contributing Food Editor
By Liz Moody
Contributing Food Editor
Liz Moody is a food editor, recipe developer and green smoothie enthusiast. She received her creative writing and psychology degree from The University of California, Berkeley. Moody is the author of two cookbooks: Healthier Together and Glow Pops and the host of the Healthier Together podcast.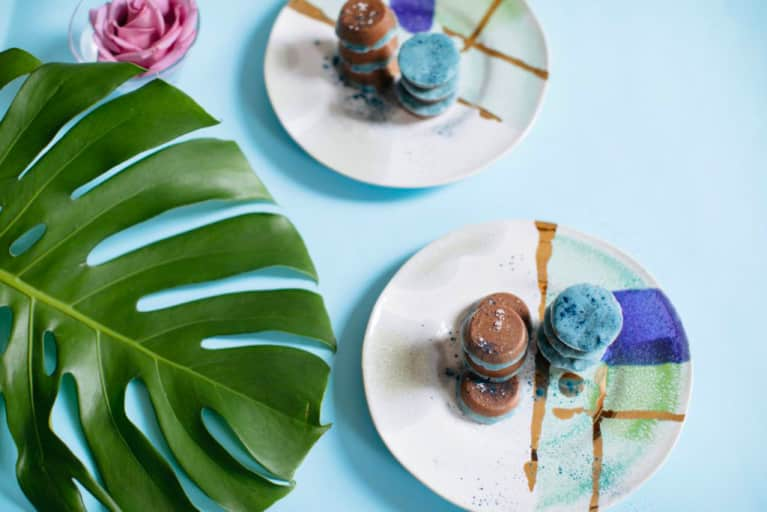 Yes, even nutritionists and registered dietitians eat dessert. But are they sitting down with a bowl of berries or digging into a chocolate cake (#balance)? We asked, and they shared—from healthy cookie-dough bites to a sneaky tiramisu, here's how the healthiest people we know satisfy their inevitable sweets cravings.
Seasonal Fruit with Cheese
I know dairy may not be everyone's cup of tea, but my absolute favorite dessert is seasonal fruit with cheese. In the fall I love apples with extra sharp cheddar, and in the warmer months I'm all about berries with goat cheese or blue cheese—the stinkier the better. Choosing foods with complementary, distinct flavors is great because a little goes a long way. What really does it for me about this dessert is that satisfying combo of sweet, tart, and savory.
—Jessica Cording, R.D., founder of Jessica Cording Nutrition
Sweet Potato Macarons, Energy Truffles, Fig Bars—and Tiramisu
I am a big fan of a daily treat. My daily dessert leans toward something that I can fit into my food philosophy of eating whole-plant-based foods. Favorites of mine are something like a sweet-potato macaron, a peanut-butter energy truffle, or a fig bar. A few times a year, however, I really require tiramisu.
—Kimberly Evans, R.D., founder of Whole Health Nutrition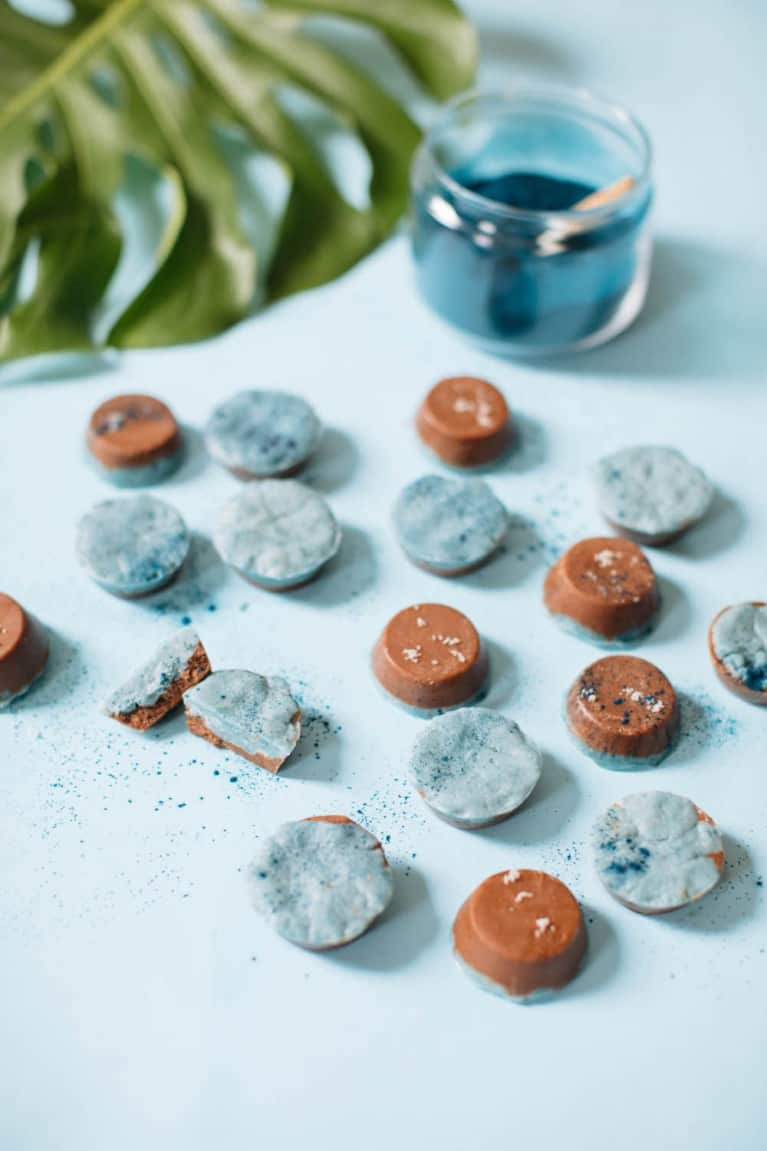 Most days, I keep it simple with my Feel Amazing Fudge and a hot tea like tulsi, dandelion, or chamomile. Otherwise, dark chocolate with Champagne!
—McKel Hill, R.D., founder of Nutrition Stripped
I can't eat dairy, so I always go for vanilla coconut-milk ice cream topped with fresh berries and shaved 70 percent dark chocolate, a little indulgence with the addition of antioxidants and completely dairy-free!
—Cristal Sczebel, CHN, founder of Nutrition in the Kitch
Berries and Coconut Milk or Stewed Apples with Cinnamon and Walnuts
When I need a sweet treat, I reach for a small custard-size dish of berries topped with 2 tablespoons full-fat canned coconut milk, a drizzle of real maple syrup, and 1 tablespoon chopped pecans.
In cooler months, I swap that out for gently stewed apples with cinnamon and butter topped with chopped walnuts. My clients who aren't dairy-sensitive use organic heavy whipping cream. I've never had anyone complain about either of these dessert options!
—Melanie Beasley, R.D. at Nutritional Weight and Wellness
Chocolate or Chocolate-Chip Cookie-Dough Bites