Health & Fitness Coach Melissa Wood Swears By This Probiotic To Make Bloat "Disappear"*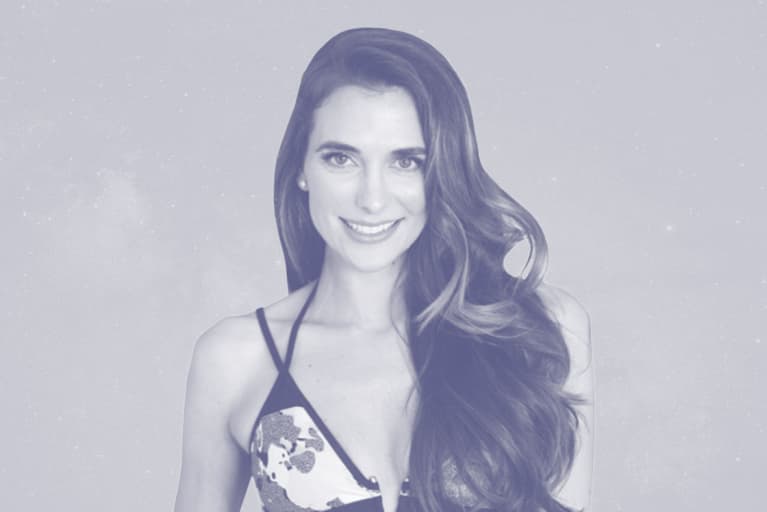 There was once a time when gut health wasn't as candidly discussed as it is now, and from bloating to gas and...regularity, bringing these topics into the zeitgeist makes them that much easier to address.
Case in point: health and fitness coach Melissa Wood talking candidly about her own experience with bloating. Here's the one supplement she swears by to ease bloat for good.*
The probiotic Melissa Wood takes daily. 
"If there's one product I'm crazy passionate about, it's a good-quality probiotic," says Wood. "From the second I tried mindbodygreen's, any ounce of bloat I felt disappeared."*
Formulated with four targeted strains to reduce bloating and aid in proper digestion, mbg's probiotic+ is the perfect addition to your daily routine if you need a little extra support.* "probiotic+ optimizes my digestion, and I just overall feel amazing when I take it,"* notes Wood.
Sometimes your gastrointestinal system may get thrown off balance due to diet, stress, or really any number of outside factors, but regularly taking a probiotic can help to get things back on track and promote a healthy GI system so you're not left dealing with bloating, gas, and the like.*
At mbg we're also incredibly picky with the ingredients we use in our supplements, which Wood notes is a highlight of probiotic+. "The best part is knowing that I can always trust mindbodygreen with sourcing the best possible ingredients!" she adds, referring to those science-backed Lactobacillus and Bifidobacteria strains, as well as the overall, clean formula. Non-GMO, sweetener-free, vegan, and devoid of allergens, like eggs, dairy, peanuts, tree nuts, fish, shellfish, and soy, this probiotic supplement is top-notch. Don't just take our word for it—Wood, alongside plenty of reviewers and repeat customers, agrees!
Even if you regularly follow a healthy diet, your body will always benefit from that little extra support that a high-quality probiotic can provide.* Bloating doesn't have to be a mainstay in your day-to-day life, and not only are the four strains in probiotic+ clinically shown to support gut health—but health and fitness experts like Wood love it, too!*