Hawaii Is Banning Suncreens. Here's Why
mbg Health Contributor
By Gretchen Lidicker, M.S.
mbg Health Contributor
Gretchen Lidicker earned her master's degree in physiology with a focus on alternative medicine from Georgetown University. She is the author of "CBD Oil Everyday Secrets" and "Magnesium Everyday Secrets."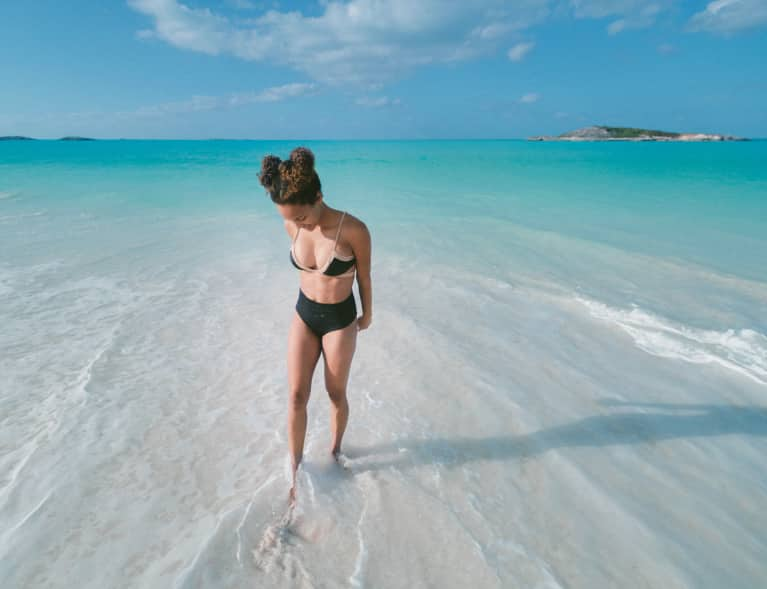 Ever feel like health news is too overwhelming, fast-paced, or hard to decipher? Us too. Here, we filter through the latest in integrative health, wellness trends, and nutrition advice, reporting on the most exciting and meaningful breakthroughs. We'll tell you exactly what you need to know—and how it might help you become a healthier and happier human.
There's no arguing with the fact that protecting your skin from too much sun is highly important. The threat of sunburns and skin cancers is real, but in recent years it's come to the world's attention that sunscreen might not be the silver bullet solution we've always thought it was. Questions about sunscreen's true effectiveness and the environmental consequences of lathering our bodies in chemicals and then jumping in the ocean, lake, or river have forced us to pause and rethink our sun protection strategy.
And now, we just learned that the state of Hawaii is on track to ban the sale of sunscreens containing chemicals that are known to be toxic to coral reefs and marine life. The bill was just passed by the Hawaii state legislature and will go to the governor's office, where it needs to be signed. If that happens, the ban will go into effect in about three years (starting in 2021), and Hawaii will begin leading the charge to protect our earth from the damaging effects of common sunscreen chemicals.
The two chemicals of interest—called oxybenzone and octinoxate—have been shown to leach coral of its nutrients and also create challenges for fish and other sea creatures like sea urchins and algae. According to a study published in the Archives of Environmental Contamination and Toxicology, about 14,000 tons of sunscreen finds its way to coral reefs around the world. Not surprisingly, this contamination is the worst in destinations like Hawaii and the Caribbean, which are warm year-round and typically filled with beach-going travelers.
So what kind of sunscreens will you be able to buy? Unfortunately, a TON of common sunscreens contain oxybenzone and octinoxate. The good news is that there are also a ton of other brands that are using ingredients like titanium oxide or zinc oxide instead.
If you're looking for more natural sun protection, here are the best organic sunscreens—ranked.