Time's Person Of The Year Proves That Age Is Just A Number
mbg Editorial Assistant
By Abby Moore
mbg Editorial Assistant
Abby Moore is an Editorial Assistant at mindbodygreen. She earned a B.A. in Journalism from The University of Texas at Austin and has previously written for Tribeza magazine.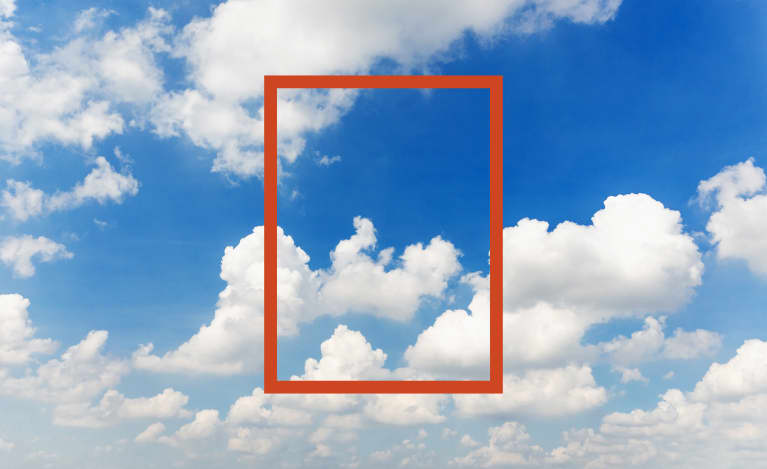 December 11, 2019 — 20:20 PM
Time magazine announced its person of the year this morning, proving that Greta Thunberg has accomplished more in her 16 years of life than most people have by the time they're 30.
The Swedish climate change activist is the youngest person to be given Time magazine's distinguished accolade—an award that has been acknowledged since 1927. Her youngest predecessor was 25-year-old Charles Lindbergh, who was the first person to successfully complete a nonstop flight across the Atlantic Ocean. He was also the first person to ever receive the award.
While Lindbergh was recognized for his single accomplishment, Thunberg follows the trend of the past two years, in which Time has selected people for their bravery and difference-making. Those predecessors included 2018's "The Guardians," a group of journalists who faced violence and death in the pursuit of truth, and 2017's "Silence Breakers," a collection of women and men who spoke out about sexual abuse.
Greta Thunberg first started making news in August 2018, when she skipped school to protest outside the Swedish Parliament in Stockholm. Her humble hand-painted sign read, "Skolstrejk för klimatet," which translates to "School Strike for Climate."
Thunberg's actions inspired students in more than 100 countries to follow suit, creating a climate strike movement. Since then the teen has not stopped fighting for lawmakers to take action against climate change.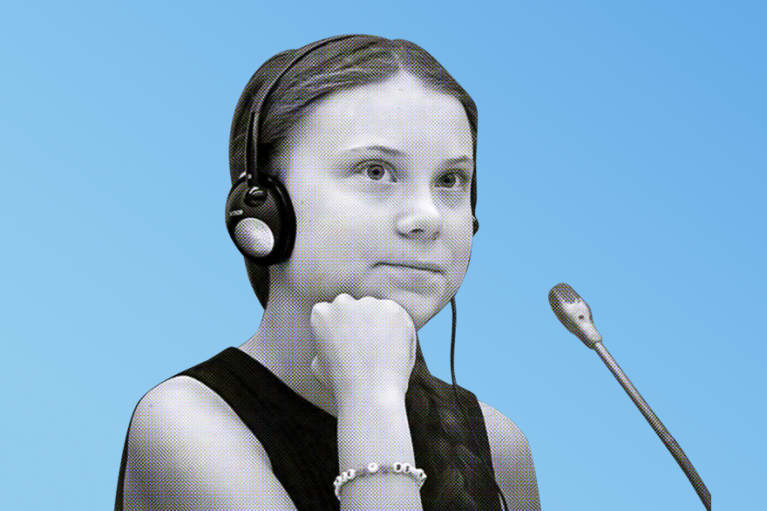 Her dedication in those parliament strikes made an immense impact on people worldwide. So much so, she was asked to take a gap year from school to travel globally and attend conferences with policymakers.
But her passion for change didn't stop there.
Thunberg was equally passionate about her concerns with global travel. Steadfast in her beliefs, she refused to fly from Britain to New York to attend the U.N. Climate Summit this past September. Instead, she traveled for two weeks via an emission-free sailboat—a journey that would have taken only eight to ten hours by flight.
During the U.N. Summit, she spared no emotions when calling out world leaders for their inaction.
"You have stolen my dreams and my childhood with your empty words," she said. "And yet, I'm one of the lucky ones. People are suffering; people are dying."
While her words left an emotionally inspired stain on the hearts of many, the young girl's strong opinions have also resulted in backlash and insults. Most teenage girls face the wrath of school bullies, but Thunberg has received them by way of millions online. People mock her appearance, her size, the cadence of her speech, and even her Asperger's syndrome.
But Thunberg is strong—and she's grateful for her diagnosis.
Thunberg's diagnosis helped her parents make sense of the severe depression their daughter faced after learning about climate change as an 11-year-old. The developmental condition is on the autism spectrum and leads to difficulty in social skills and communication. But Thunberg told Time that she is grateful for her Asperger's because it helps her see the world in black and white. "If I were like everyone else, I would have continued on and not seen this crisis," she told them.
She was in the running with Nancy Pelosi, the Whistleblower, Donald Trump, and the Hong Kong protesters, and was chosen for the remarkable impacts she was able to make as such a young and unassuming person.
"She was a solo protester with a hand-painted sign 14 months ago," Time editor-in-chief Edward Felsenthal told the Today show this morning. "She's now led millions of people around the world, 150 countries, to act on behalf of the planet."