If This Is Within 10 Minutes Of Your House, It'll Make You A Whole Lot Healthier
mbg Health Contributor
By Gretchen Lidicker, M.S.
mbg Health Contributor
Gretchen Lidicker earned her master's degree in physiology with a focus on alternative medicine from Georgetown University. She is the author of "CBD Oil Everyday Secrets" and "Magnesium Everyday Secrets."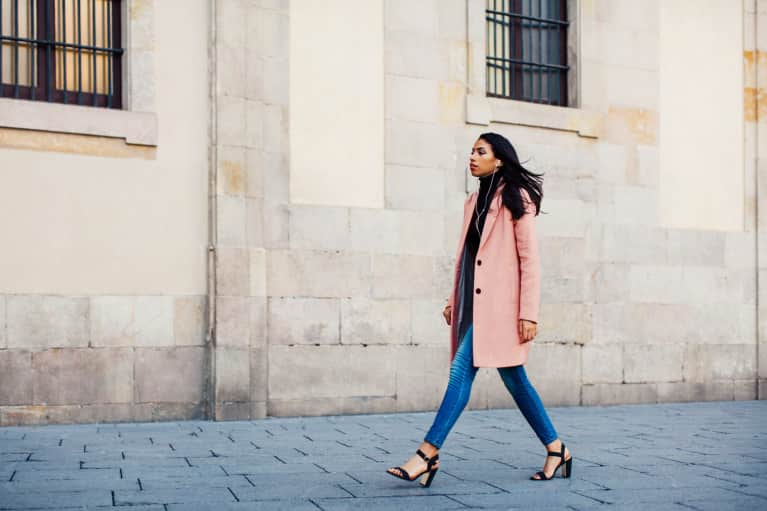 Minneapolis is the healthiest urban region in the entire country. But why? Is it the air quality, the work-life balance, or the weather? Health depends on a variety of factors, but there's one that researchers are particularly interested in at the moment and explains why this cold Midwestern city is full of so many healthy, happy people. The answer? A high-quality park that is within a half-mile, or 10-minute stroll, of your home.
You might not feel like having quick access to usable green space would make such a big difference in health, but according to a recent analysis by the Trust for Public Land—a nonprofit organization dedicated to Creating Parks and Protecting Land for People™—we should all take a page out of Minneapolis's play book. Because not only does this city have the best overall access to well-equipped and serviced public parks, but almost all of its inhabitants can walk to one of these parks in 10 minutes or less. And that, experts say, is the real reason the city is so healthy. It's not just the presence of green space; it's how close you are to it and how easy it is for you to get there without having to drive or take public transit.
So why 10 minutes, specifically? A 10-minute walk is long enough to reduce the risk of chronic disease and is close enough that the inhabitants benefit from a green space's ability to improve air quality and reduce the urban heat island effect. Lucky for us, the Trust for Public Land wants to bring this kind of park access to cities all over the U.S., and so far, more than 220 mayors have signed on to support their mission, which could have a huge impact on health—both physical and mental—all over the country.
At mindbodygreen, we know that health is about more than just the individual—it's about You. We. All.—so we were happy to learn that access to parks is about more than just the health of individuals; it's about public, community, and environmental health, too. "Research has shown that community green spaces can reduce violent crime; counter stress and social isolation, especially for older adults; improve concentration for children with attention deficit disorder; enhance relaxation; and promote self-esteem and resilience," explained Hanaa A. Hamdi, the trust's public health director. They can also, as we mentioned before, help diminish the negative impact of pollution and climate change.
And seeing as 85 percent of Americans live in "urban areas" that could benefit greatly from this kind of park access, this information means a lot. We'll definitely be keeping it in mind when we're looking for our next apartment or home.