5 Things That Will Ease Your Eco-Anxiety This Week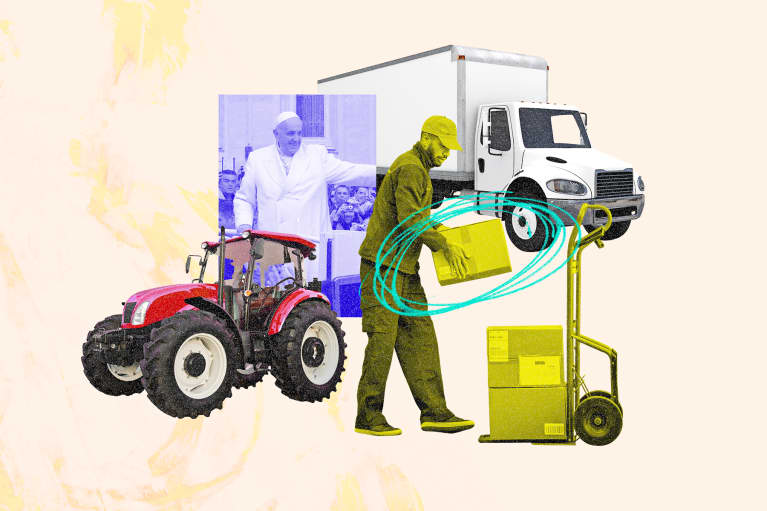 Our editors have independently chosen the products listed on this page. If you purchase something mentioned in this article, we may
earn a small commission
.
December 1, 2019 — 14:37 PM
As a sustainability editor, I'm often asked how I stay hopeful while reading climate news for a living. The easy answer is that overwhelm doesn't get things done, and for every setback there's also a step forward. I wholeheartedly believe in the smart and dedicated people out there pushing us toward solutions. So, yes, this week we found out that greenhouse gas levels in the atmosphere soared to
record highs in 2018
, lots of
koalas are dying
in Australian wildfires, and
climate change-fueled yellow scorpions
are out to get us—but there were some bright spots, too. Here are five, in particular, that are helping ease my eco-anxiety. I hope they do the same for you.
1. There was some Black Friday backlash.
There were plenty of Black Friday deals to go around this year, but there were also a handful of campaigns that encouraged people to put their time and money to better use. If someone didn't want to race to the store to buy new things they don't actually need, they could donate to Fashion Revolution's #TakeBackBlackFriday campaign, which raised money for a more equitable fashion industry, instead. Or, they could give to Patagonia Action Works, the outdoor retailer's environmental giving arm, and watch their donations get matched. Or, they could choose to #OptOutside with REI and United By Blue's nationwide cleanup campaign. Black Friday is a heyday for overconsumption, with the average American spending nearly $400 on the occasion. Even if a small percentage of that gets put toward environmental causes instead, it could add up.
2. The first carbon neutral national delivery service hit the streets of U.S.
Sendle is a software company that allows small producers to buy spots on larger carrier trucks that haven't been filled. As Fast Company explains, the push for next-day deliveries means that the Amazons of the world need to distribute products super quickly, and end up sending out more trucks that are less full. This means that each delivery in that car has a higher carbon footprint by the time it gets to your door. Sendle fills those empty spots and then offsets all deliveries by purchasing carbon credits. "We basically said, 'Look, if we can help you fill your trucks, we can improve your density, which again improves the efficiency of the system,'" CEO and co-founder James Chin Moody tells Fast Company. Sendle launched in Australia in 2014 and kicked off its first partnership with the USPS this week.
3. An ambitious study mapped out our entire global food system.
This week, researchers at The International Center for Tropical Agriculture (CIAT) analyzed global food systems using metrics like greenhouse gas emissions, crop diversity, and food loss rates. They turned the results into a comprehensive map that shows the leaders (Canada, Great Britain, and Switzerland) and laggers (India, Bangladesh, and Jordan) in the sustainable food movement. "The global food system is really a set of interconnected subsystems and this work offers one of the most systematic attempts to date to unpack food system dynamics, from farm to fork to policy," said co-author Steven Prager. Next, the CIAT is looking to continue to build out the map and advocate for more data collection by food suppliers worldwide.
4. Polluting could soon be a literal sin.
At a recent conference on criminal and economic policy, Pope Francis suggested that damaging the environment should be considered a sin, saying, "It is a sin against future generations and is manifested in the acts and habits of pollution and destruction of the harmony of the environment." While the the Catholic Church hasn't officially recognized ecological sin just yet, his words suggest that it soon might.
5. Really smart college kids don't want anything to do with fossil fuels.
During halftime of the historic Harvard-Yale football game last weekend, students from both schools fled to the field to protest their respective universities' ties to the fossil fuel industry. (Both Harvard and Yale currently invest an undisclosed portion of their endowment to fossil fuels.) The fan sections put their rivalry aside and made the day about more than athletics by demanding their schools to divest for the sake of the environment (as schools like Columbia and Georgetown have already done). While neither school has done anything following the protest, the very public showing was further proof that the next generation is demanding environmental reform.