GM Announces It Will Stop Producing Gas-Powered Cars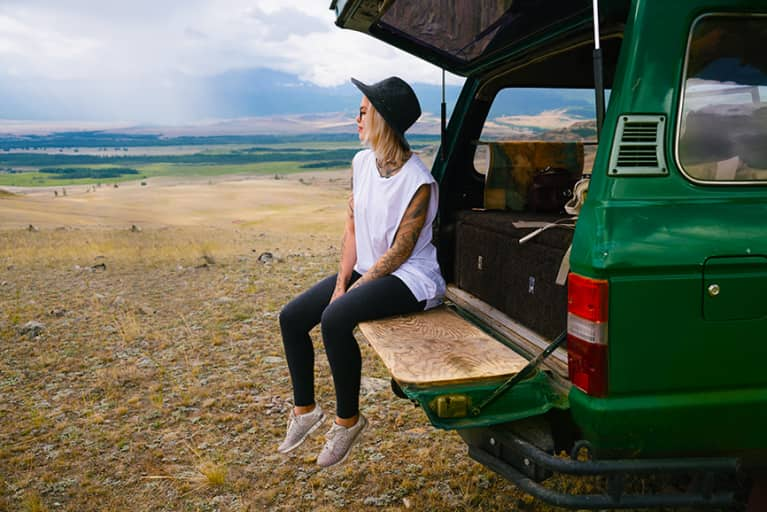 October 4, 2017 — 7:00 AM
"GM believes the future is all electric, a world free of automotive emissions. It's real."
That's what Mark Reuss, a VP for General Motors, told a roomful of reporters on Monday following his announcement that the American auto giant plans to go 100 percent electric. In doing so, he solidified suspicions that the car industry is going to continue to change in a big way.
The announcement has many people clapping their hands while also muttering that it's about time. Many of the engines on the road today bear resemblance to the ones we were using all the way back in the 19th century. (The first gas engine was actually patented in 1791.) Over the two centuries we've been burning fuel to power cars, the transportation sector has become one of the biggest producers of greenhouse gas in the world. In the United States, it's responsible for 27 percent of emissions.
Back in 2011, the Obama administration increased the minimum fuel economy standards in the United States to encourage more eco-friendly vehicles, but President Trump was quick to try to roll these back once he took office. GM's announcement signaled that automakers aren't too concerned about fuel standards; they're looking forward to to a time when they won't have to deal with fuel at all.
This electric push is likely due in part to other countries' commitments to clean up roadways. A new cap-and-trade policy in China—GM's largest market—says carmakers need to have at least some EV models available in order to sell there.
In order to make their ambitious goal a reality, GM will introduce two new electric models within the next 18 months and at least 18 more by 2023. Other carmakers, foreign and domestic, have taken on similar pledges. Volvo will ensure all its models incorporate an electric component starting in 2018, and Volkswagen just announced plans to invest $20 billion to develop more EVs. With these commitments in mind, forecasters are now saying at least 50 new electric car models will be available by 2022. This is also the year that Bloomberg predicts the cost of an electric vehicle will fall below that of a conventional car.
While electric vehicles still account for only 3 percent of new cars on the road in the United States, they're definitely gaining traction among consumers. A new report found that between January and August 2017, used electric cars sold 27 percent faster than conventional ones on average. According to Reuss, in order to speed this momentum even further, our infrastructure needs to catch up.
"This is more than building electric vehicles. You can't just flip a switch and make the world go electric," he said in the news conference.
With plans to build dozens of new charging stations in New York and California under way, here's hoping gas stations soon become a thing of the past.
Not ready for an EV but want to help out the environment in other ways? Check out this primer on how to switch over to renewable energy at home. And in the meantime, take some action on climate change from your desk!