These Genes Determine How Your Body Regulates & Distributes Fat
mbg Health Contributor
By Gretchen Lidicker, M.S.
mbg Health Contributor
Gretchen Lidicker earned her master's degree in physiology with a focus on alternative medicine from Georgetown University. She is the author of "CBD Oil Everyday Secrets" and "Magnesium Everyday Secrets."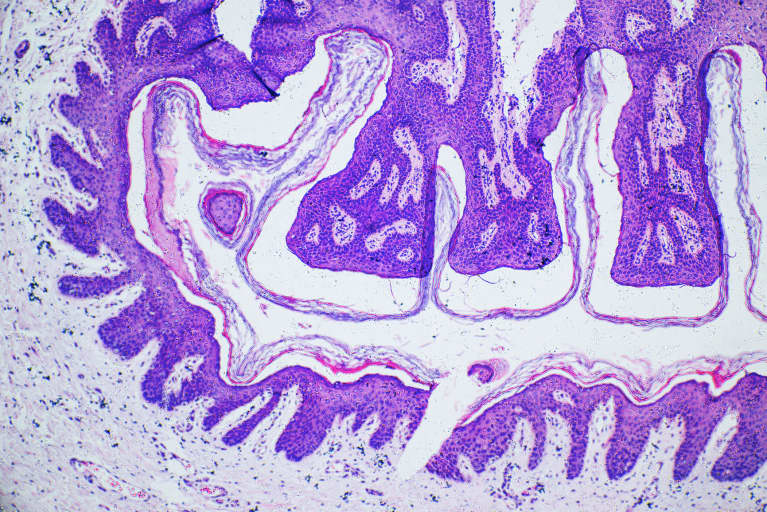 February 19, 2019 — 19:33 PM
We all know that our DNA can influence our health in myriad ways. This is true in the case of allergies—which you are more likely to have if someone in your family has them—and diseases like breast cancer. The connection is also present when it comes to metabolism and ability to maintain a healthy weight—although there's still a lot we don't know about the specifics of this connection.
But now, a new study published in Nature Genetics takes our knowledge a step further, by identifying multiple genetic variants that determine how the body regulates and distributes fat tissue.
The study, authored by scientists from the Genetic Investigation of Anthropometric Traits consortium, identified 24 positions on chromosomes—15 of which are common and nine of which are rare—that predispose a person to a higher waist-to-hip ratio, which is considered a good way to detect obesity. These genes affected metabolism, regulation of body fat, bone growth, and a hormone that helps control glucose levels and fat breakdown.
You might wonder how locating these genetics variants will help us. The short answer is that understanding the science of these variants can help explain why obesity so often leads to diseases like type 2 diabetes and heart disease. The long answer is that in the future, we might be able to develop therapies that target these variants, especially the common ones, in some way to prevent or treat obesity.
But what about the ones that aren't common? "For the first time, we were able to examine, on a large scale, how low-frequency and rare variants influence body fat distribution," explained Kari E. North, lead author of the study and professor of epidemiology at UNC Chapel Hill (where many of the scientists in the consortium are based). "These variants are rarer in the population, but the effects they have on individuals are much larger, possibly making them more clinically relevant."
In other words: They affect very few people but for those people, treatments that target these variants could be life-altering.
The more we know about how our DNA affects our ability to maintain a healthy weight, the closer we are to helping the two out of three adults that are considered to be overweight or have obesity. It's going to be a long road, but this study brings us one step closer to solving the puzzle and makes clear that when it comes to obesity, both "nature" and "nurture" matter.
In the meantime, it's important to focus on how we can prevent obesity from an environmental or "nature" perspective, instead of a genetic one. Regularly moving your body, eating a plant-based diet full of healthy fats, lean proteins and healthy carbs, and managing stress are all science-backed ways to maintain a healthy weight.