5 Ways To Be A Conscious Leader From Whole Foods Market CEO John Mackey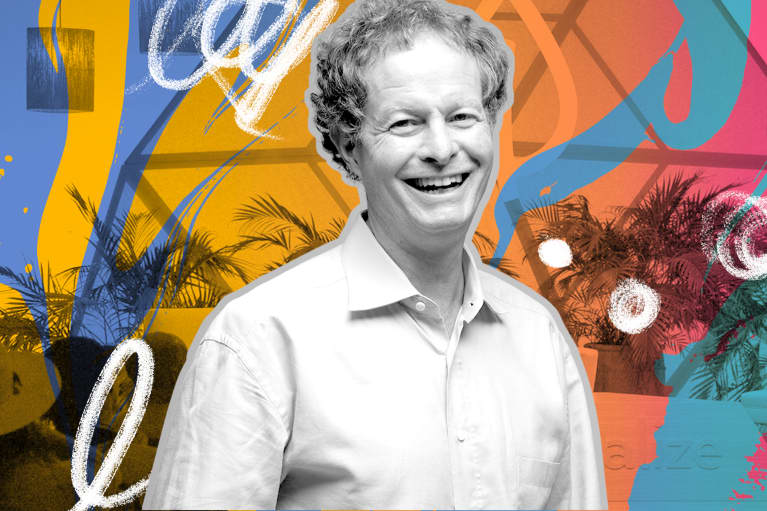 John Mackey, the co-founder and CEO of Whole Foods Market, wasn't always the leader and innovator that he is today. Believe it or not, John started his career as a busboy. Never did he imagine that he would create a grocery store that would launch a new era of health and wellness—an era in which people felt empowered to eat well and live better.
In this episode of the mindbodygreen podcast—which comes straight to us from the main stage of this year's revitalize event—John delves deep into what it means to be a conscious leader in today's world and why it's important for all of us to be purpose-driven, loving, and authentic. Here are his top five pieces of advice on how to become a conscious leader:
While this is a commonly used mantra, many of us still aren't sold on what our purpose is, or we have yet to find it. But as John sees it, purpose is all around us.
"I'm always amazed when people say life is meaningless," he says. "Purpose is everywhere. It's just there—you tune into it. A conscious leader is going to have a good sense of purpose."
More than that, he adds, they're able to communicate that purpose to others. Conscious leaders are able to both see a purpose and also create a shared mission around it.
So if you're looking to be a conscious leader yourself, make sure you have a purpose that you care about. For John, that's making humankind healthier.
The way John sees it, creativity is the key to solving our problems. Being a conscious leader means you have to remain open to new ideas and look through an optimistic lens for solutions. We also have to be OK with uncertainty and trusting our gut.
"If you're going to learn and grow, you have to be willing to take chances and make mistakes."
If we do that, there's no limit to the issues and conflicts that we as leaders can solve.
Similar to finding and pursuing your purpose, following your heart is essential to conscious leadership. By following our hearts and keeping them open, we allow our relationships to flourish, and those, John says, can be our best teachers. We can't be afraid to let people in and be let in.
"I've grown more through relationships than anything else. I've grown more in my marriage than any other thing," he says. "We have to keep our hearts open, not contracted."
4.
See crisis as an opportunity to learn and grow.
When faced with conflict or adversity, it's easy to say "why me?" doubt ourselves, or shut down. It's easy to see obstacles as roadblocks instead of opportunities. But through crisis, we grow—as human beings and as leaders.
"When we're under the most stress, we have the most opportunity to grow," John says. "If you allow your heart to widen during crisis, not contract, there's an opportunity for breakthrough."
5.
Embody the qualities of other conscious leaders you see.
Loving, caring, emotionally intelligent, authentic—these are the qualities and virtues that make a conscious leader and that we should strive to exemplify every day. Appreciate life and people. Practice gratitude every day. A conscious leader must remain humble and be able to show others compassion.
"It's so amazing to be alive," John told the revitalize audience. "We get to move, to touch, to sense, to connect. It's an amazing miracle. It's so beautiful."
"Become conscious, open your hearts, let the love emerge, and share that love with each and every person you encounter every day. That's conscious leadership."