This Innovative Circular T-Shirt Company Could Change Fast Fashion's Waste Problem
Contributing Wellness & Beauty Editor
By Lindsay Kellner
Contributing Wellness & Beauty Editor
Lindsay is a freelance writer and certified yoga instructor based in Brooklyn, NY. She holds a journalism and psychology degree from New York University. Kellner is the co-author of "The Spirit Almanac: A Modern Guide to Ancient Self Care," with mbg Sustainability Editor Emma Loewe.
"I really felt like the world needed a new model for commerce that empowered the customer to participate in something better and bigger so they could have everything without creating waste," said Kristy Caylor. She is the CEO and co-founder of For Days, the first circular apparel company that aims to solve fast fashion's waste problem without sacrificing ease and style that launched on May 30.
Quitting fast fashion is an admirable step toward sustainability but often leaves the consumer who loves to wear basics like T-shirts and jeans in a rut. Ethical tees can be costly, and wearing them often—a practice heralded by ethical fashion experts everywhere—has unsightly consequences. Stains, wear and tear, and stretching leave you with a tough decision: Dispose of your tees, give them away, donate them, and in rarer cases, learn to recycle or upcycle them.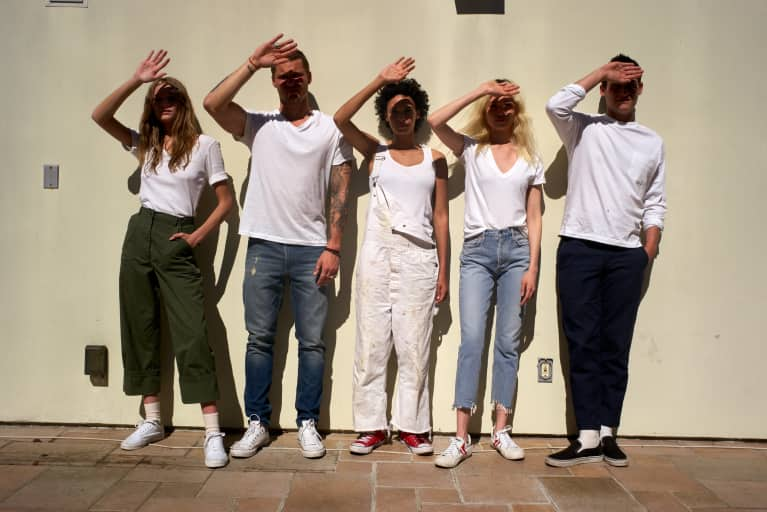 The former co-founder of Maiyet, a pioneering self-proclaimed green luxury fashion brand, CFDA member, an early innovator at Gap's Product (RED), has taken sustainable style one step further. Instead of solely focusing on sourcing ethical materials and transparent labor practices, she took the burden of recycling clothes off the consumer. One visit to the website and you see that For Days is a consumer-first brand, replete with the trendy, faded, 1970s-inspired imagery and styling. "We're consumer first because we understand that values of the consumer are increasingly important," to establish real change in the fashion industry, Caylor said.
The brand's tagline, "Own nothing, have everything," speaks to its subscription model.
At present, you can order three T-shirts for $12 a month, six for $24 a month, or 10 for $36 a month. For Days ships you new tees, and you return your old ones to For Days' facility in Los Angeles, California, every month, or as soon as you would like. It doesn't matter if they are stained, ripped, or stretched: The tees are deconstructed into a pulp, purified, and woven into new 100 percent organic cotton yarn. New T-shirts are made with 30 percent recycled yarn and 70 percent new yarn—a ratio Caylor is working to improve "most immediately," to 50 percent recycled and 50 percent virgin materials, she said. For Caylor, it makes sense to expand the number of shirts in circulation while she and her team tinker with the tech enough to move the needle. This is part of a larger trend—companies like COS are figuring out how to integrate circularity into their existing models because consumers are demanding it.
Plus, users have real incentives to stick with it.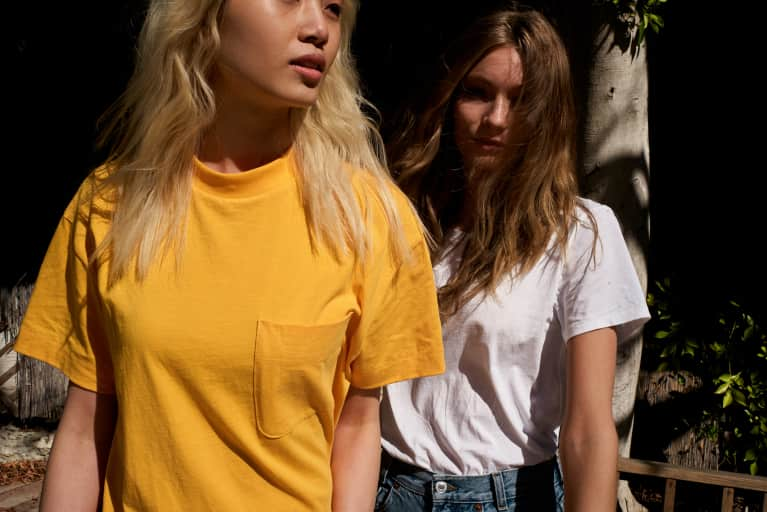 Caylor plans on rolling out a points system that gamifies environmentally friendly behaviors based on time in the system—not number of shirts returned. Points can be exchanged for credit for more clothing. Eventually, she plans to expand to other types of clothing and discussed the possibility of integrating into existing retail models. "The response has been overwhelmingly positive," Caylor said. Right now she's working to serve the waitlist. Sounds like someone has been listening to the rally cry for a more circular economy.
Read more about the newest trendy and ethical dress brand you're about to see everywhere.