This Is Why You Really Should Change Up How You Part Your Hair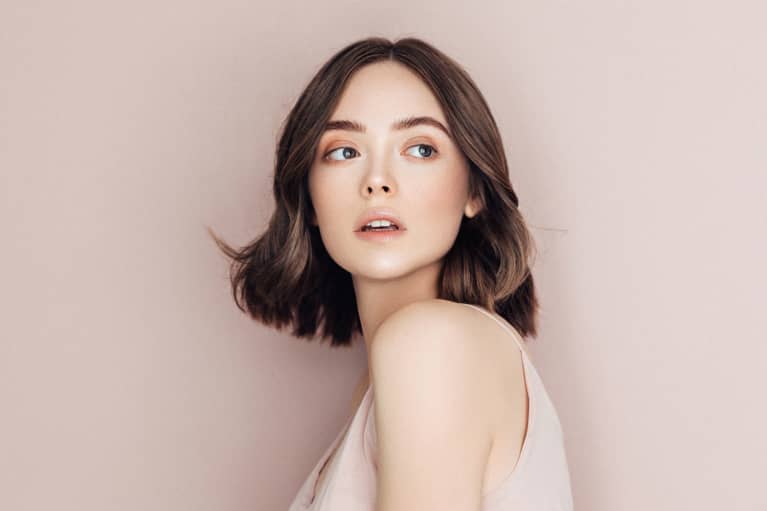 I don't know why I have so many of these, a friend sighed as she started petting down the fly-aways that were sprouted upward at her part. But I hate that they stick straight up, and I don't know how to get rid of them.
Those, I explained to her and many other women who have made similar inquiries, are incoming hairs that are a result of hair regrowth. (And these are not to be confused with the fine, wispy baby hairs that some people naturally have around their hairline.) I know them so well because I practically have a forest of them. And over the last few years I have spoken to countless hair care experts to see how I can make them go away.
The tip I hear time and again? Switch up your part and style.
And here's the surprising reason why: Your hair is constantly in a cycle of growth, falling out, and regrowth, so you'll always have hairs that are coming in. And the hair around your part tends to fall out more frequently since you're likely styling it more, pulling at it, and it's exposed to the elements. (Regular stress weakens the hair, making it more susceptible to falling out.) Not to mention the physical wear and tear that comes with styling can cause the strand to snap off at shorter lengths—so some of those fly-aways might not be regrowth but are damage instead.
"You never want to repeatedly do the same thing to your hair," says hairstylist Levi Monarch. "Sometimes I see people with thinning at their part, or it might even look like the hairline is receding in that area, and one thing I always recommend is to flip the part. Not only is it healthy for your hair, but it will completely change your look and add volume."
By changing your part, you are moving around where your hair is regularly receiving attention; this will give different sections of your hair a break from styling and environmental aggressors. And if you are someone who continually wears her hair up—say for a yoga class or run—you'll also want to change the placement of your ponytail or bun. The same logic follows. If you are always putting your hair back at the same spot, that area will have more friction and breakage. (Think of it like working out. If you only focus on one part of your body, you are increasing the chances of injury by continued and sustained stress.)
"It's such a simple change, but it really makes a huge difference," says Monarch. "It gives you an entirely new look."
Now for a quick fix for those fly-aways you have already: Spray a clean mascara wand with your favorite hair spray and then smooth out the part with the brush, says Monarch. Since the bristles on a wand are tighter together, they help grip the hair. And the hair spray on the wand will transfer to the strand; since it's just a few you need to keep in place, you don't need to spray the hair directly, which might end up making the final style too stiff and crunchy.