Jupiter Is In Scorpio: Here's What That Means, And How Flower Essences Can Help You Get Through It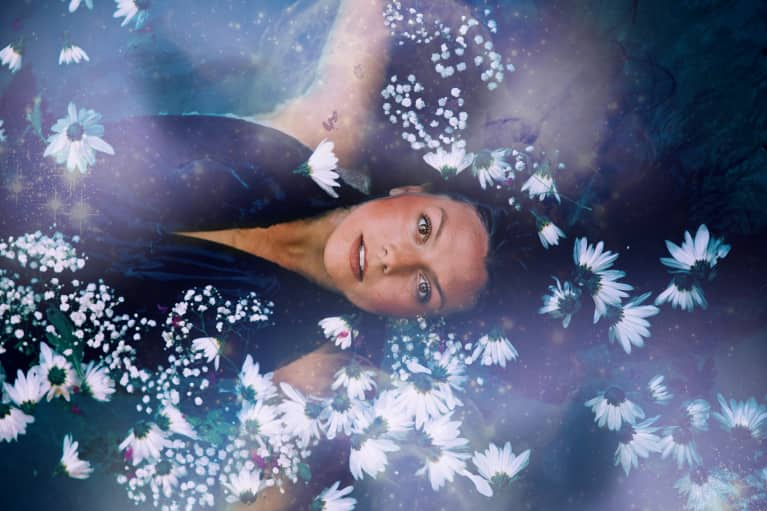 November 2, 2017 — 9:05 AM
In astrology, Jupiter expands and exaggerates everything it comes into contact with. And the planet recently moved into the watery depths of Scorpio, where it will stay until November 8, 2018. Scorpio is a sign that tells us to look deeper into ourselves, where the landscape can get intense. Scorpio is defined by ideas of compulsion, emotional bonding, power, and sex—anything that emerges from beneath the surface.
Depending on how you "do" Scorpionic themes in your life, Jupiter's move can be either healing or damaging. On the one hand, it can open up a window to a deeper understanding of your psychology and sexuality. Emotional patterns that have been hiding dormant in our subconscious will bubble up to be healed and released, breaking unhealthy cycles once and for all.
If we're not careful, though, the shadow side of Jupiter in Scorpio can lead to power plays and hedonism. Think: "I want what I want, when I want it!" as you eat and drink in excess. Especially if you are uncomfortable with intense emotions, Jupiter in Scorpio could play out like sex, drugs, and rock-n-roll on steroids.
Either way, this next year will call on all of us to dive deep. We will cut through the superficial, opting instead for deep, authentic work. If we are conscious and aware during this time, we may feel a certain part of ourselves die as we emerge reborn. If we are not careful, we will likely sink deeper into overindulgence, addiction, and stagnancy.
How flower essences can help us out.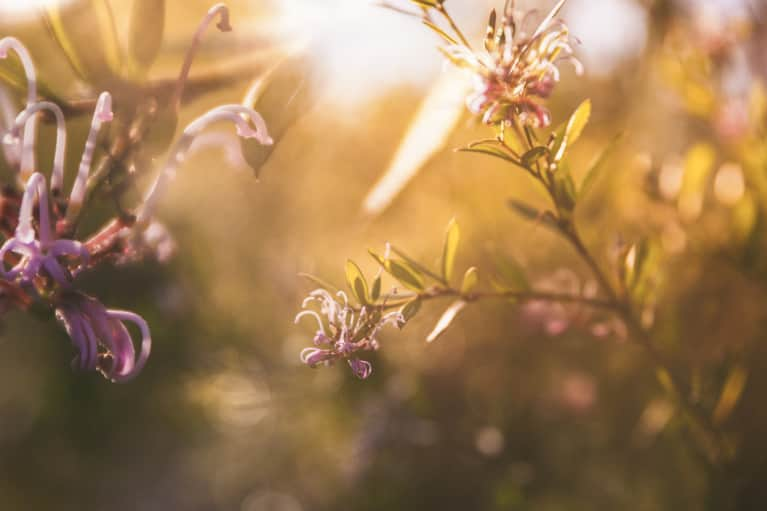 As the planets in outer space affect our behavior in subtle (and not-so-subtle) ways, we can lean on botanicals from our very own planet Earth for support. Remedies like flower elixirs help align our emotional and mental bodies, offering timely assistance during this period. Flowers such as date palm flower, grevillea, and squash blossom can ease us through a year of Jupiter in Scorpio, each in their own unique way.
As Jupiter in Scorpio brings up themes for us to look at, such as enmeshment with others, overindulgence, or carelessness, date palm flower elixir helps us establish boundaries, understand our own needs, and experience freedom amid the intensity.
The date palm flower helps us find freedom from extremes, so we can take the middle path between gluttony and self-restriction. It cuts through our tendency to live in a fantasy world, enhancing clarity and mental sharpness while magnifying our capacity to experience the euphoria and timelessness present in every moment. Date palm helps us connect more deeply with people around us, without merging to the extent that we forget who we are.
As Jupiter forces us to travel into our own psyches, grevillea flower helps us speak the truth about it. It inspires us to come out of our shell and put an authentic voice to our current state of being, dissolving hesitation, repression, and stagnation. Grevillea is used to help us speak our minds without fear of hurting others' feelings, which creates a domino effect, freeing others around us to speak their truth as well.
With Jupiter's influence taking us on a deep dive, healing all things sensuality and sexuality, a flower like squash blossom assists in making that process more effortless and shameless. Squash blossom liberates old patterns and helps us feel more comfortable in our bodies. It can help dissolve fears around intimacy and relationships and encourages healthy expression of sensuality and sexuality.
As we move through this year, we will have the opportunity to do some authentic self-healing. Plants boost our ability to glean wisdom from the challenges we face. By using flower elixirs, we will be able to more effortlessly and consciously move through this process, feeling supported by both the planets and the plants to dive deep and heal from within.
This article was co-written by Kristina Wingeier
Curious how flower essences work? Here's a deep dive into the ancient botanical healing tool.