The Hormone-Balancing Milk I Make Instead Of Almond Or Soy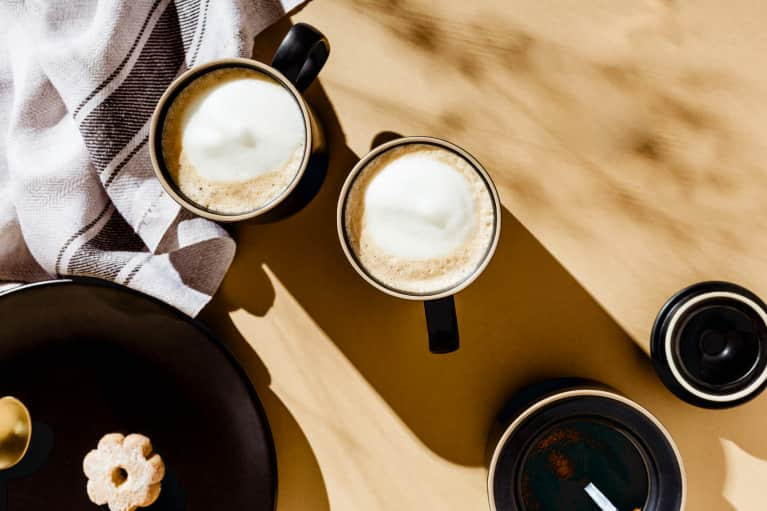 Do you remember those dark days when coffee shops would give you major side-eye when you asked for almond milk? For years, soy milk was the standard dairy-free milk substitute for vegans and individuals with dietary restrictions. Now, just a few years later, almond milk is everywhere and is being enjoyed by not just vegans and the lactose intolerant but by everyone…even your former side-eyeing barista.
While almond milk is the nondairy milk of choice for most people—according to Nielsen data as of February 2018, almond milk is bringing in $1 billion in revenue annually, and in 2016, Starbucks added almond milk to their roster of nondairy milks including soy and coconut—I'd suggest another alternative that's often overlooked.
While flax milk lacks the flashy packaging or variety of options almond milk has, this modest plant-based milk has incredible health benefits. To start, flax is one of the richest sources of plant-based omega-3 fatty acids in the world, one of the best nutrients to consume for balanced hormones.
Flax also has the ability to prevent and treat heart disease and support the immune system.
While this magical seed might be new to you, flaxseed has been cultivated since the beginning of civilization. Up until the last two decades, flax was primarily used to produce fiber for clothing. However, due to its high nutrition profile, flax has become a common additive to many health food products, like milks, oils, baked goods, and dressings. In addition to omega-3s, flaxseed is rich in protein, with amounts comparable to soy; soluble and insoluble fiber, which are great for digestion; and compounds called lignans, which have the potential to help in hormonally based cancers.
Why flax milk is a particularly conscious choice.
Beyond its health benefits, flax milk boasts a few attributes that make it an especially good pick for the wellness-minded consumer. It's free from top allergens such as nuts, lactose, soy, and gluten. However, the most powerful benefit of switching to flax milk is the impact on the environment.
According to a New York Times article in 2017, it takes approximately 15.3 gallons of water to produce 16 almonds. Yes, you read that correctly...16 almonds! While it is arguably far worse for the environment to produce cow's milk, maybe flaxseed can become the new welcomed alternative. What's more, almonds are mostly farmed in California (a drought-prone state, which is problematic due to the high amount of water needed to produce them), and flaxseed is currently cultivated in more than 50 countries (predominantly in the northern hemisphere and Canada, the world's largest producer).
I love almond milk, but I always recommend that people I work with vary their milks and enjoy all the different health benefits they have to offer. Consumer preferences have an impact on big business. Just a few years ago, it was rare to find coconut and almond milk at any cafes, and now they're common options in mainstream establishments. I believe we can do the same for other healthy nut milks to alleviate the environmental impact and offer our bodies a variety of health benefits.
But what does flax milk taste like?
Flax milk has a sweet, nutty, and milky flavor—a bit toastier than almond milk. Want to make your own? Here's an easy recipe.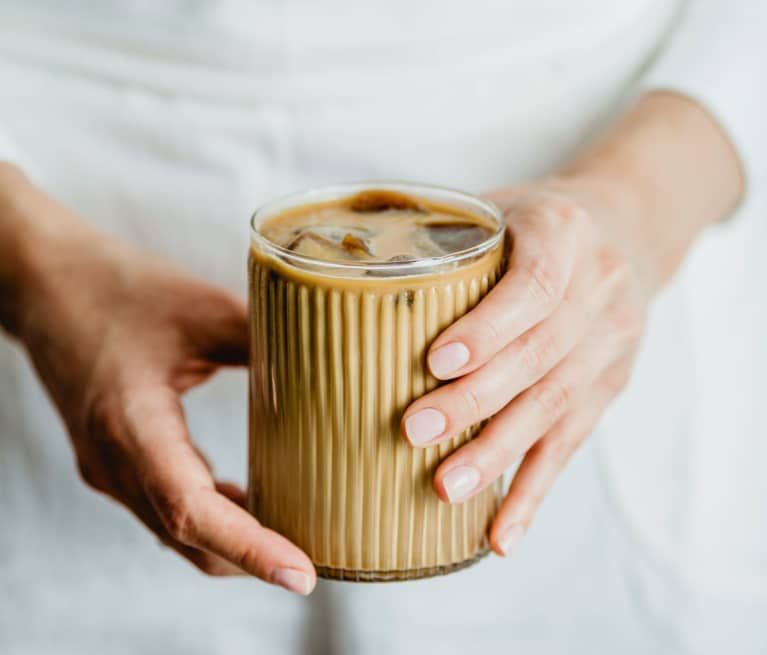 ½ cup whole flaxseeds
2 cups water
Pinch of salt
In a high-powered blender, combine all ingredients and blend until very smooth.
Let rest for 5 minutes in the blender, then blend again for 30 seconds.
Strain through a fine-mesh strainer or nut milk bag. Store in the fridge for up to a week.