When It Comes To Sleep, Science Says This Food Is A Miracle Worker
mbg Contributor
By Leigh Weingus
mbg Contributor
Leigh Weingus is a New York City based freelance journalist writing about health, wellness, feminism, entertainment, personal finance, and more. She received her bachelor's in English and Communication from the University of California, Davis.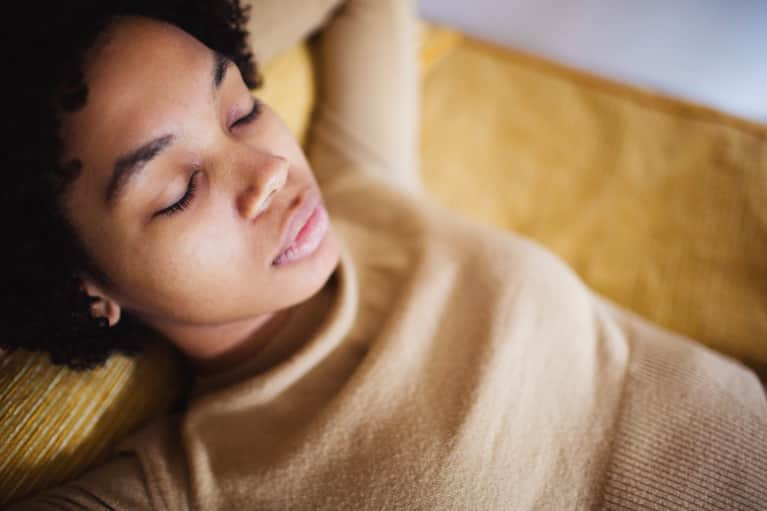 December 29, 2017 — 10:15 AM
Ever feel like health news is too overwhelming, fast-paced, or hard to decipher? Us too. Here, we filter through the latest in integrative health, wellness trends, and nutrition advice, reporting on the most exciting and meaningful breakthroughs. We'll tell you exactly what you need to know—and how it might help you become a healthier and happier human.
Want to sleep better in 2018? Fish may be the answer, according to a study published in Scientific Reports.
A study conducted on 541 Chinese boys and girls between the ages of 9 and 11 looked at how much fish they consumed, then had their parents report on how they slept. When they were 12, the same group was given an IQ test. Not only did the children who ate more fish have fewer sleep problems, but those who ate fish twice a week or more scored 4.8 points higher on average on IQ tests.
What the researchers theorize is that this is a chain reaction: Better sleep is associated with higher cognitive function, so if fish consumption is helping them sleep better, it only makes sense that they would also be able to perform better on an IQ test. "Fish helps with sleep, and this results in higher IQ," said lead study author Jianghong Liu. "If parents want their kids to be healthy and high performing in school, they should put fish on the table."
Of course, fish isn't the only food associated with better sleep. Experts say baked potatoes, almonds, and magnesium-rich foods will also do the trick.
Want to know what drinks will help you sleep well? Here's a list to get you started.