6 Things You Need To Know Today (February 6, 2018)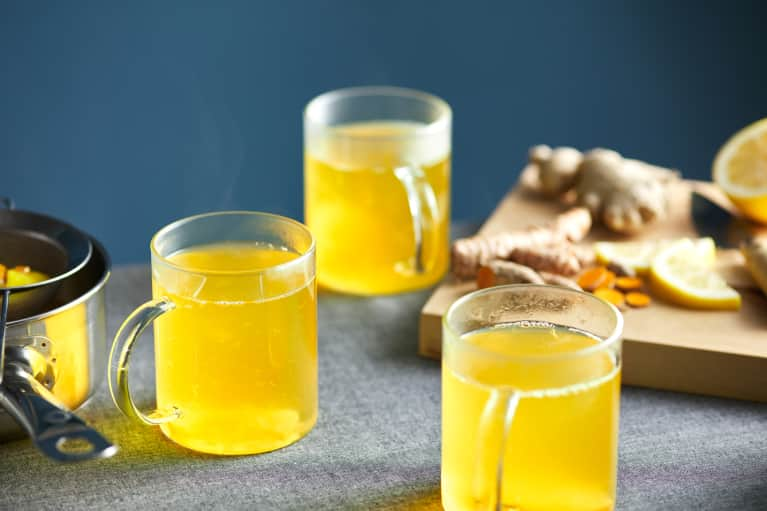 February 6, 2018 — 9:40 AM
1. Another day, another reason to eat turmeric.
A new study has pinpointed yet another benefit of turmeric. In California, researchers found that adults who took a twice-daily 90-mg curcumin supplement saw their memory function improve by an average of 28 percent. They also saw noted improvements in overall mood. It's unknown what caused these changes, but researchers say it could be curcumin's ability to decrease brain inflammation. (FoodDive)
2. Can a toy box help children identify their likes and dislikes?
A new study released in January suggests that certain words and images can diversify what children see as possible interests and activities for themselves. In turn, they could shatter gender expectations and stereotypes. (NYT)
3. There's been a breakthrough in asthma research, which could lead to life-changing treatments.
Scientists working out of the Houston Methodist Hospital have discovered a cellular chain reaction that causes an overproduction of mucus in people with asthma. By blocking one of the intermediary steps—a "super enhancer" molecule—using chemical inhibitors, they can stop the overproduction of mucus in its tracks. This treatment needs more research but could be life-changing for the 30 million asthma sufferers nationwide. (Science Daily)
4. "O Canada" just got new, more inclusive lyrics.
After a years-long battle, the Canadian anthem "O Canada" is officially gender neutral. Now, the second line is "true patriot love us all in command" instead of "in all thy sons command." "It's huge in terms of one of our major national symbols, the anthem we sing with pride about our country," said Senator Francis Lankin. "And we can now sing it with pride knowing the rules will support us, the law will support us in terms of the language and we will sing—all of us." (NYT)
5. Walkable cities do a lot more than clear the air.
According to a new study out of the United Kingdom, people who live in walkable neighborhoods tend to have lower blood pressure and a reduced risk of hypertension. It's a reminder that simple interventions like sidewalks and carless streets could ultimately lead to healthier, active populations (not to mention a healthier planet). (The Guardian)
6. This will be the country's first 100 percent renewable ski resort.
Squaw Valley in Olympic Valley, California, just announced plans to be powered by 100 percent renewable energy as early as December 2018. The resort is also partnering with Tesla on a renewable energy storage project. Who's up for a ski trip? (Squaw Valley)