5 Things You Need To Know Today (February 22, 2018)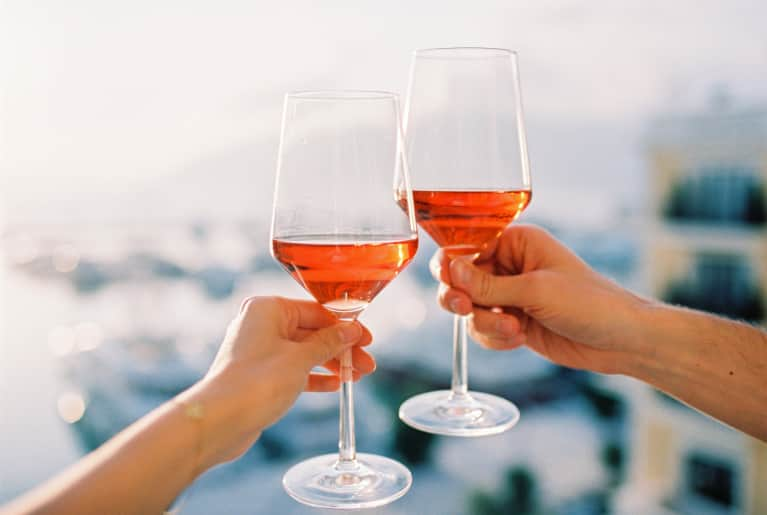 February 22, 2018 — 9:40 AM
1. A new groundbreaking study found that alcohol consumption is one of the largest risk factors for early onset dementia.
Published in the journal the Lancet, the observational study utilized a sample size of over a million French people and found that of the 57,000 individuals with early-onset dementia, 57 percent were heavy drinkers. Dr. Jürgen Rehm, one of the researchers on the study, said that often it's too late to reverse the effects of years of heavy drinking. The aim of this study, and Dr. Rehm's body of work, is to reveal the link between alcohol use and long-term health problems to stop chronic disease and behavioral disorders using preventive measures. (Science Daily)
2. CoverGirl is redefining beauty standards in a big way.
As part of CoverGirl's new I Am What I Make Up campaign, the company is working with Amy Deanna, a model who has vitiligo. Vitiligo is a skin condition that causes the loss of melanin, the pigment that gives skin its color. "At the end of the day, I am just like everyone else. I just happen to have spots," Deanna says in the ad. "It's a part of my identity, but it doesn't define who I am…I work with CoverGirl; I'm a black woman; I have vitiligo. That is empowering." (The Cut)
3. If you like avocados, then you should've put a ring in them.
In perhaps the weirdest trend to come out of the country's obsession with avocados, people are now proposing by placing a ring inside an avocado, where the pit would be. To avoid food waste, we highly recommend eating it as a celebratory snack after! (The Cut)
4. Here's more proof that exercise boosts brain health, especially in aging populations.
A recent study of 81 individuals, most of whom had mild cognitive impairment due to aging, found that lower levels of aerobic fitness meant weaker white matter in the brain, which is associated with memory loss. (Forbes)
5. A mutation on the X-chromosome may be the root of ovarian cancer in women.
Researchers at the Roswell Park Comprehensive Cancer Center may have discovered the link between genetic information and ovarian cancer in women: a recently identified mutation on the X-chromosome. (newatlas.com)