6 Things You Need To Know Today (February 15, 2018)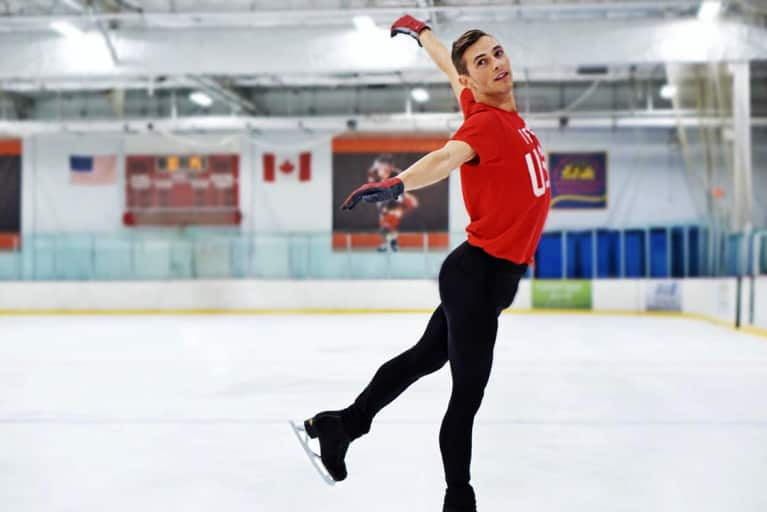 February 15, 2018 — 9:40 AM
1. Disordered eating affects male figure skaters, too.
After training for years on a daily diet of three slices of bread and coffee sweetened with Splenda, U.S. Olympian Adam Rippon has made progress toward healing his disordered eating thanks to a sports nutritionist who has helped him view food as fuel. But Rippon shared how common the condition is among male athletes, especially in figure skating. (NYT)
2. Urban farms have the potential to supply a ton of food.
According to new research, up to 10 percent of the global supply of legumes, roots and tubers, and vegetable crops could be grown in cities. Trailblazers like Gotham Greens and Aerofarms are leading the way with their eco-friendly growing techniques. (City Lab)
3. Do you have a cold or flu?
While both are miserable, there are a few ways to tell which is which: Do you have a fever? It's likely the flu. Achiness and chills are also flu indicators, while a cold will result in a stuffed-up nose. Colds also come on over a few days, while flus can appear out of nowhere. (The Cut)
4. Lena Dunham recently underwent a total hysterectomy.
The star has been struggling with debilitating endometriosis, a condition that affects one in 10 women of reproductive age, for years. In a personal essay for the March 2018 issue of Vogue, she reveals that she opted to have a hysterectomy—which removes a woman's uterus and cervix—to improve her quality of life. (mindbodygreen)
5. What are the advantages of being single versus coupled up?
According to census data, there are significant advantages to being married, like being in more stable financial situations and having more sex. But if you're single, studies show you're getting more sleep—arguably one of the most important components of our well-being. (CNN)
6. Is planet-cooling technology expediting the phenomenon of climate change?
The tech world's efforts to mimic the natural cooling ability of aerosols might actually be killing us. New research says that the plant-cooling effect of aerosols is so massive that it has masked almost half of the warming effects of greenhouse gases. (Grist)