6 Things You Need To Know Today (February 14, 2018)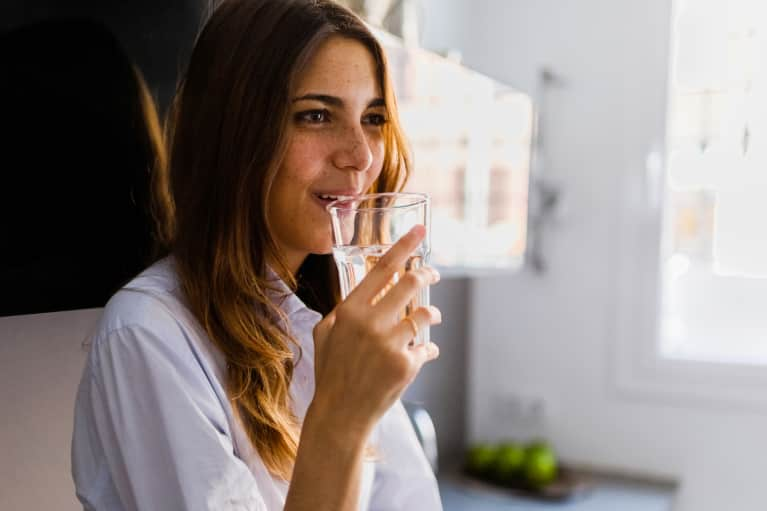 February 14, 2018 — 9:40 AM
1. Tap water might not be as safe as we think.
A new study showed that anywhere between 9 million and 45 million Americans got their drinking water from unsafe sources in violation of the Safe Drinking Water Act. This means water contaminated with ingredients such as lead—like in the case of Flint, Michigan—and bacteria, nitrates, or arsenic. (Science)
2. Our pets might not love essential oils as much as we do.
Veterinarians around the country are sounding an alarm about using essential oils around pets. It turns out, diffusing concentrated oils around animals (especially birds) can be toxic and trigger adverse reactions. Try limiting your diffusing to an hour a day. (CBS)
3. While some doctors dispute the benefits of loading up on protein, there's no doubt that it's conquered the U.S.
Protein is everywhere—in our bars, drinks, powders, and more. While some doctors dispute the benefits of loading up on protein, most Americans accept it as a healthful nutrient to stock up on. Its path to market dominance is long and windy, but it's based mostly on how people want to feel rather than what they actually need. (Eater)
4. New cancer-fighting nanorobots target and kill tumors.
Arizona State University scientists, working with researchers from the National Center for Nanoscience and Technology, have created an army of nanorobots that seek out tumors and cut off their blood supply safely and effectively. Can it be used to treat patients? Not yet, but progress is heading in the right direction. (Science Daily)
5. Global sea levels are out of whack.
According to a new study, if oceans continue to change at an insanely fast rate, by 2100, sea levels will rise high enough to cause major problems for coastal cities. (Science Daily)
6. The alcohol industry is fighting lawmakers on a proposal to add cancer warnings to labels.
Several recent studies have shown that even light and moderate alcohol consumption is linked to higher cancer risk—yet when the California government proposed warning labels, alcohol companies fought back, giving new rise to a decades-long debate on the topic. (Food Dive)