5 Things You Need To Know Today (February 12, 2018)
mbg Contributor
By Leigh Weingus
mbg Contributor
Leigh Weingus is a New York City based freelance journalist writing about health, wellness, feminism, entertainment, personal finance, and more. She received her bachelor's in English and Communication from the University of California, Davis.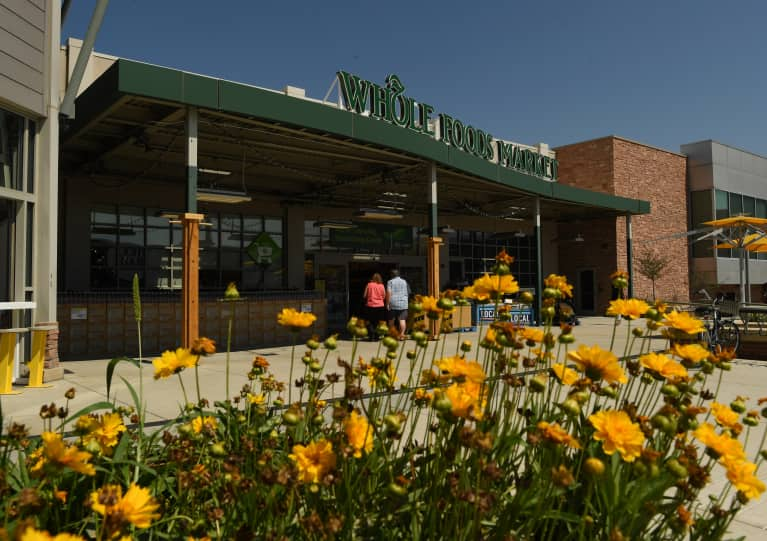 February 12, 2018 — 10:00 AM
1. Now you can order Whole Foods groceries through Amazon Prime and get them delivered immediately.
Not all items will be available, but if you're an Amazon Prime member who lives in Austin, Dallas, Cincinnati, or Virginia Beach, you'll be able to order your groceries and have them delivered to you in two hours or less. This stems from the Amazon-Whole Foods integration, in which Amazon aims to test serving customers who'd rather not step foot inside a physical store. (Grub Street)
2. Certain psychiatric disorders have more in common than we thought.
New research shows that patients with psychiatric disorders like autism, schizophrenia and bipolar disorder have similar gene expressions in the brain. This could be an important finding when it comes to treating these mental illnesses. "It gives us hope that perhaps we can use these signatures or hallmarks of the disorder to screen for drugs that can reverse them," says lead researcher Dan Geschwind. (NPR)
3. It just got (a tiny bit) easier to study marijuana.
Despite the fact that many states have medical marijuana programs, cannabis is still considered a schedule one substance, meaning it has "no accepted medical use and a high potential for abuse." This classification makes it difficult for scientists, who have to jump through a ton of hoops and get approval from three different federal agencies to conduct research. Luckily, they just moved part of the process online, so researchers won't have to mail in all the forms. (Rolling Stone)
4. Here's how carbs benefit your athletic performance.
A study published in the European Journal of Sport Science last year found evidence that "carb-rinsing" (rinsing your mouth with carbs) can help athletes gain a serious competitive edge with their performance levels. The reason? The brain might be fooled into thinking the body has received more energy. (The Guardian)
5. Think you need to cut out fruit to lose weight? Think again.
While some diets suggest cutting out fruit as a way to aid with weight loss, ditching those nutritious apples and berries probably isn't your best bet—and not just because they're delicious. According to research, eating fruit is actually correlated with weight loss, not weight gain, because it's packed with fiber, antioxidants, vitamins, and minerals. (TIME)