Bring On The Sunshine: The FDA Wants To Make Sunscreen Safer
mbg Sustainability Editor
By Emma Loewe
mbg Sustainability Editor
Emma Loewe is the Sustainability Editor at mindbodygreen and the author of "The Spirit Almanac: A Modern Guide To Ancient Self Care."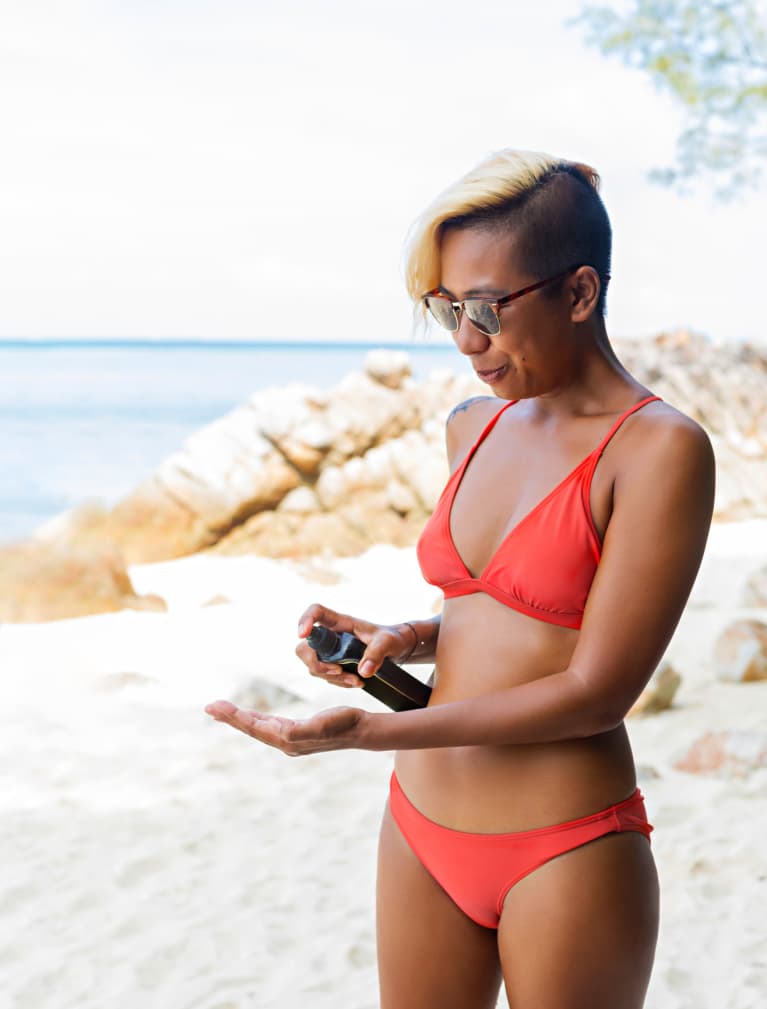 February 21, 2019 — 21:42 PM
Today, the FDA announced that it wants to clean up the U.S. sunscreen industry by further investigating the safety and efficacy of different options on the market.
The FDA proposal would require sunscreen companies to list active ingredients on the front of their products and cap the maximum SPF value on labels to "60+", since anything higher won't necessarily be more effective at blocking out the sun's rays. In addition, the FDA opened its doors to companies and scientists who have data on 12 chemicals commonly used in sunscreens that might pose a threat to human health, particularly oxybenzone, which has been linked to increased rates of endometriosis in women and disrupted sperm production in men.
"Sunscreen usage has changed, with more people using these products more frequently and in larger amounts. At the same time, sunscreen formulations have evolved as companies innovated. Today's action is an important step in the FDA's ongoing efforts to take into account modern science to ensure the safety and effectiveness of sunscreens," FDA Commissioner Scott Gottlieb, M.D., said in a statement.
The next step for the agency will be reviewing sunscreens on the market and their ingredients before making a final rule.
This is the first time in decades that the FDA has attempted to update its sunscreen requirements. The Environmental Working Group (EWG), a longtime advocate of stricter regulation for the industry, applauded the announcement on a press call this afternoon.
"The FDA's announcement is going to send a lightning bolt through the sunscreen industry. It's long overdue, but it's incredibly welcome news," Scott Faber, the senior VP for government affairs at EWG, said on the call. "It's great news for consumers who are seeking products that work and are safe but aren't designed to confuse." Watch this space.