5 Things You Need To Know Today (November 2, 2018)
mbg Contributor
By Caroline Muggia
mbg Contributor
Caroline Muggia is a writer, environmental advocate, and registered yoga teacher (E-RYT) with a B.A. in Environmental Studies & Psychology from Middlebury College.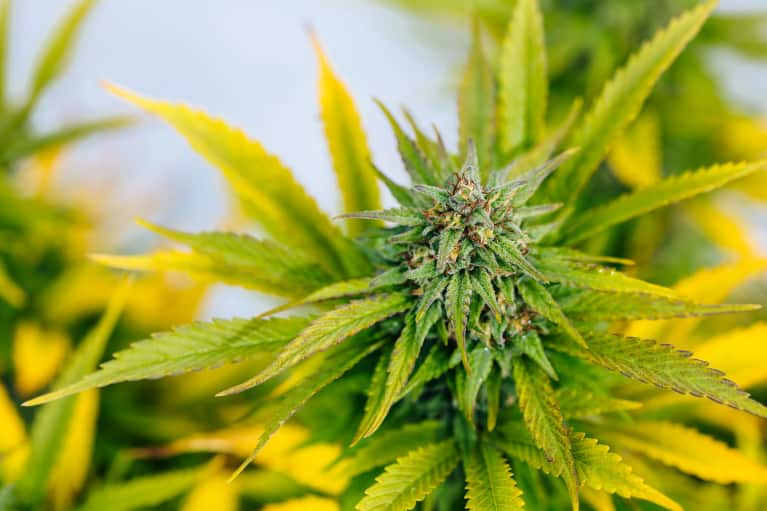 November 2, 2018 — 8:59 AM
1.
The FDA has approved the first-ever cannabis-based drug.
The drug is called Epidiolex and is approved for patients 2 years and older with epileptic syndromes: Dravet and Lennox-Gastaut syndromes. People with these syndromes have not responded well to current seizure medications, and clinical trials suggest that Epidiolex is an effective drug. The FDA is on board to continue research on the medical uses of cannabis. The drug has also been approved for off-label prescriptions, meaning it would be up to the doctor's discretion on whether or not this drug may be effective for other conditions. Stay tuned. (CNN)
The ocean is taking up more heat than we thought—60 percent more heat. Researchers at Princeton and the Scripps Institution of Oceanography studied ocean heat by measuring the amount of O2 and CO2 in the air, a method not previously employed. An analysis of changes in these gases showed oceans are absorbing an amount of energy 150 times the amount of energy humans produce as electricity each year, and burning fossil fuels plays a critical role. Scientists may be able to more accurately estimate how much surface warming to expect, and unless we get our act together, it could be much higher than expected. (ScienceDaily)
3.
These tiny houses are the bee's knees.
Seriously. Industrial designer Gabriel Calvillo and his firm Maliarts have designed a co-living space for urban bees called Refugio. We know bee populations are on the decline, but mostly we hear about honeybees. Apparently, 90 percent of bee species are solitary bees—meaning they live in soil or rocks. Calvillo conducted research in Mexico City and created a series of sleek ceramic cones that feature different materials to appease a variety of preferences. Hey, we might even move in. (Fast Company)
4.
More robust food-safety training is needed for farmers market vendors.
Researchers at Penn State University have just wrapped up a five-year study on food safety practices at Pennsylvania farmers markets. The study found a large discrepancy between self-reports from farmers and actual practices. There were issues seen in handwashing practices and cross-contamination risk as well as the inadequate use of disposable gloves when handling raw foods like meat or seafood. Even of those who used gloves, many were doing so improperly. The researchers also sampled green produce and meat from the markets and found that E. coli and Listeria, both fecal bacteria, were present. The study calls for better food safety training and even developed a curriculum that is available online. (EurekAlert!)
5.
PepsiCo just acquired Health Warrior, a superfood company that is all about chia seeds.
Health Warrior is the first investment from The Hive, PepsiCo's recently launched unit that will invest in smaller companies based on consumer trends. Health Warrior was founded after a few college guys read the book Born to Run, which talks about the use of superfoods in the Tarahumara Native Mexican Tribe. The book is now mandatory reading around the PepsiCo office. The Hive has a pulse on significant consumer trends, and we can't wait to see which startup is next. (mbg)