Does Face Shape Actually Matter When Choosing A Haircut?
Contributing Wellness & Beauty Editor
By Lindsay Kellner
Contributing Wellness & Beauty Editor
Lindsay is a freelance writer and certified yoga instructor based in Brooklyn, NY. She holds a journalism and psychology degree from New York University. Kellner is the co-author of "The Spirit Almanac: A Modern Guide to Ancient Self Care," with mbg Sustainability Editor Emma Loewe.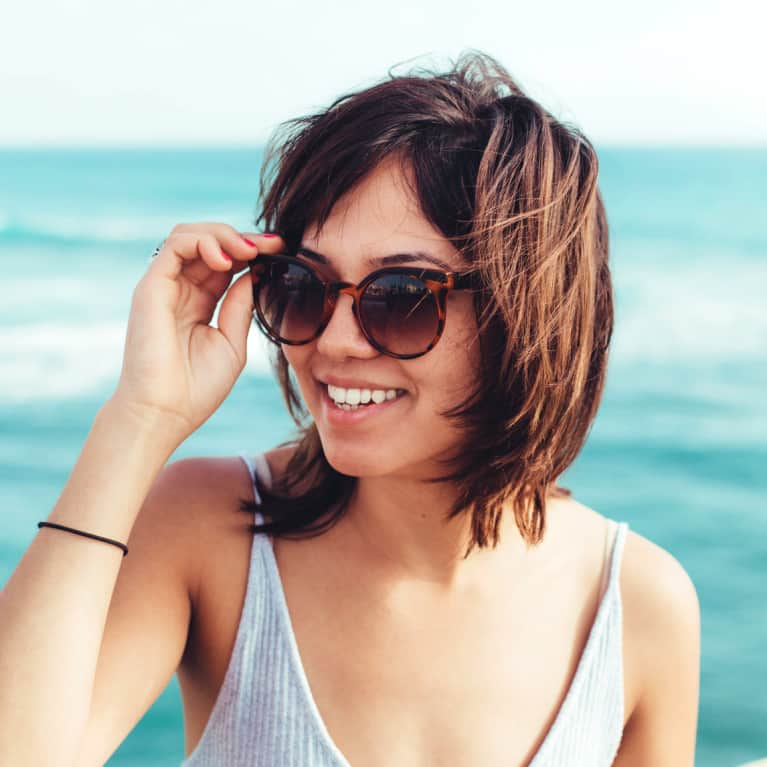 Magazines of yesteryear led us to believe that our face shape determined our hair destiny. Round faces could wear the oh-so-chic pixie cuts, and heart shapes got away with nearly everything, while long, oval faces were relegated to shaggy layers. Like many outdated beauty ideals, it was a limiting view that probably precluded some people from making the choices they truly wanted. What if you had a long, oval face and you wanted to rock a pixie?
As our cultural ideals of beauty have become more expansive and inclusive, has the way stylists cut and shape hair been modernized as well? This is what's likely going through your stylist's mind when you're getting a haircut:
Face shape still matters but not in the way you think.
"Face shape still matters," said Nackie Karcher, principal stylist and owner of The Karcher salon. According to Karcher, thinking about cuts in the context of face shape is an essential part of the process. She identifies a set of nuanced geometry within the face rather than the oversimplified version that often shows up in media.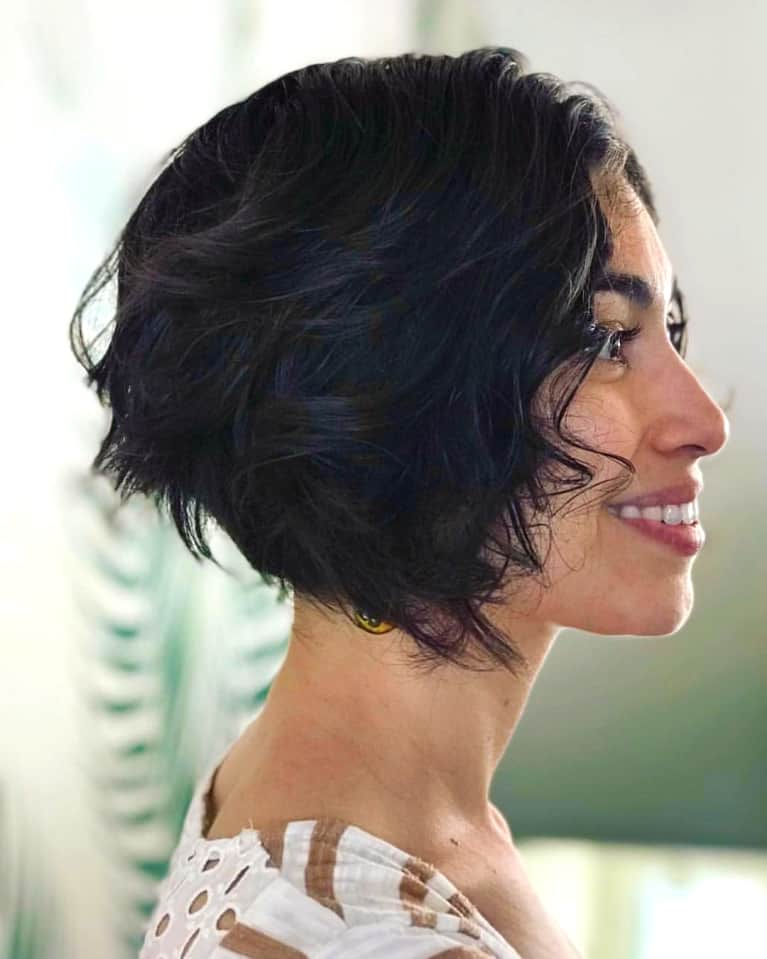 "People get confused because they think they can't have a certain style," she said. "I always encourage people to go for their hair fantasies." Karcher assesses hair by looking at length, how it lies on the face, whether it touches on certain points, and how it highlights or detracts from certain features. That being said, she doesn't usually tell her clients how she's assessing their face shape. "It's a delicate topic," she said. "Not many people want to hear they have a round face."
Kristen Shaw, celebrity hairstylist known for her hair-carving techniques, approaches her cuts with face shape in mind, too. "Yes! Face shape, just like body shape and lifestyle, plays a huge part in your cut," she said. Like Karcher, she's a happy supporter of people going for their dream cuts, but it's important to make sure that the cut is customized to the client rather than a one-size-fits-all cut. To determine this, she considers facial structure and geometry by way of the eyebrows, cheekbones, and jawline to figure out where to create harder lines with the hair and where to soften.
The surprising "invisible" factors that play into your haircut.
Two other factors to consider? Head shape and hairlines. "Most important to me is the shape of my client's actual head," said Shaw. "That is what will determine where hair falls heavy, which makes it look limp. I like to delicately move this weight around so that once we establish the length, we can distribute the weight in your hair. This leads to better movement and a cut that lasts longer."
Karcher also looks at hairlines and movement tendencies. "In a short bob, for example, sometimes hair in the back sprays up," she said. "It's a visual balancing act—you have to accommodate that in how you cut."
This "zones" theory about grow-back will change the way you schedule your next haircut.
Karcher has a theory that most haircuts look better within certain length "zones" because of how they hit your face—which could explain why growing out your hair can lead to a monthlong "awkward" phase, or, depending on how your hair was shaped, a new cut could take a few weeks to settle in. If you're going for more length, find a style that takes it off your face, like a braid, chignon, or half-up/half-down hybrid and wait it out. That will give the illusion that your hair is longer than it really is.
Moral of the story? When choosing a haircut, know that you're more than just someone with an "oval" or "heart-shaped" face—if you want that pixie cut, you can work with a stylist to find the right pixie for you.
Next time your hair needs a little TLC, try this adaptogen-infused hair treatment.