These Are The Most In-Demand Airbnbs In The World Right Now
Summer is in full swing, and the streets are abuzz with talk of beachy weekend trips and faraway adventures. According to research from travel authority Airbnb, off-the-beaten-path vacations are piquing travelers' interest this year, and trending destinations include La Ciotat, France; Salou, Spain; and Tainan, Taiwan. And while a terrace loft in Paris and family home near the River Thames are the summer's most booked escapes, less-traditional lodging options are also gaining traction.
"Trees," "vans," and "caves," are just a few of the fantastical terms travelers are searching this year. These 10 amazing BnBs span every budget and landscape, and they'll inspire you to trade in four-walled living for a while.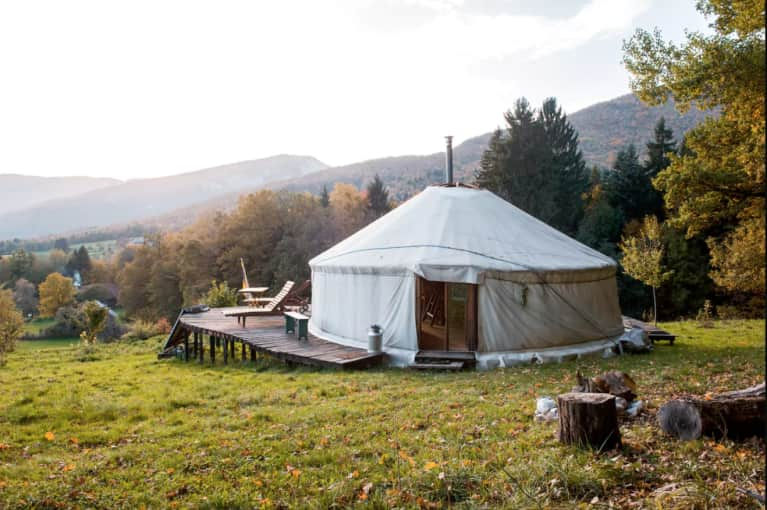 Tree House in the French Alps.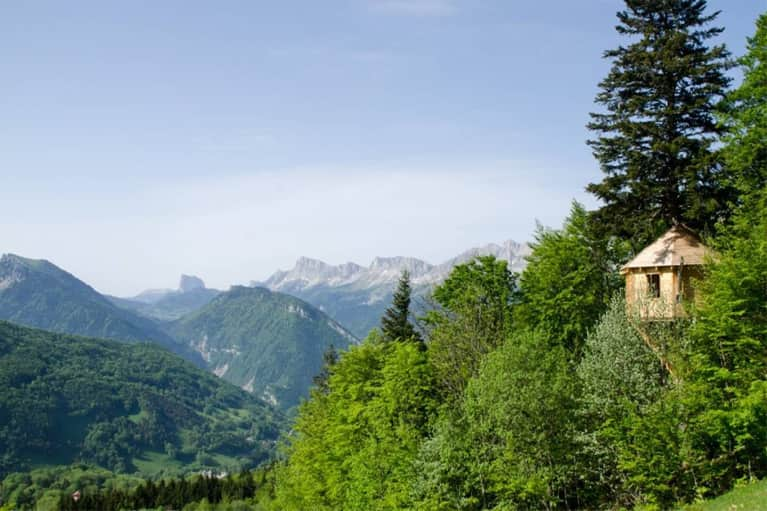 Over the footbridge and through the woods of Château Bernard, you'll find this secluded, cabin-style treehouse. Complete with a wraparound terrace, wood stove, and solar power supply, it's the perfect mix of old and new. ($166/night)
Riding the line between wild and domestic, this cliff-top "enchanted cave" has been retrofitted with doors and windows. With the sights and sounds of the Blue Mountains as a background, it's no wonder that travelers are willing to shell out big bucks for this one. Stargazing, anyone? ($885/night)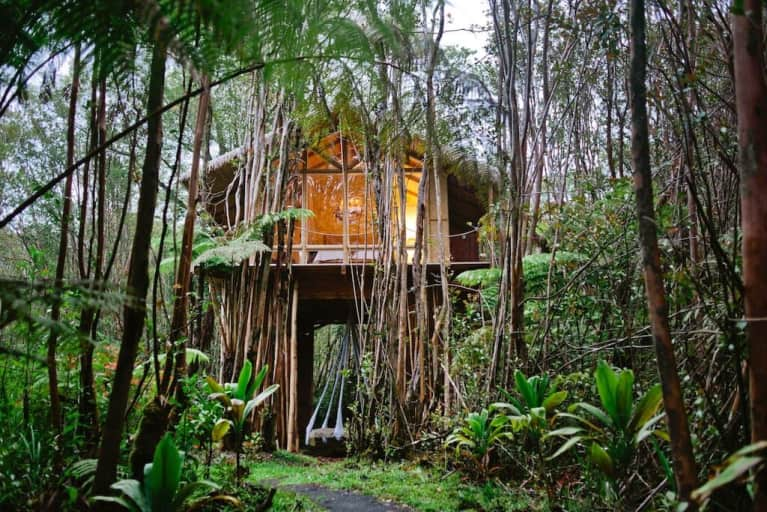 With a description that reads, "Wraparound lanai allows for a 360-degree view of the lush jungle, while two sliding-glass doors grant access to the bedroom... Naturally caught rainwater cascades from the large shower head above before disappearing into the floorboards below. You'll notice that the natural theme spills over into the bathroom with sustainable cork board backing the shower and air plants intermittently growing throughout," this paradise in the jungle is about to move to the top of your bucket list. ($200/night)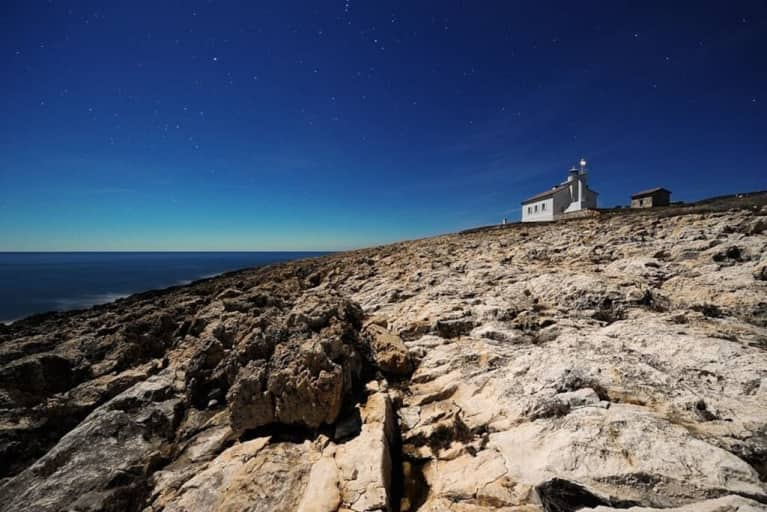 This 1875 lighthouse was transformed into a fully functioning home a few years ago, and now it's an extremely popular place to recuperate after surfing and scuba diving in the surrounding sea. ($296/night)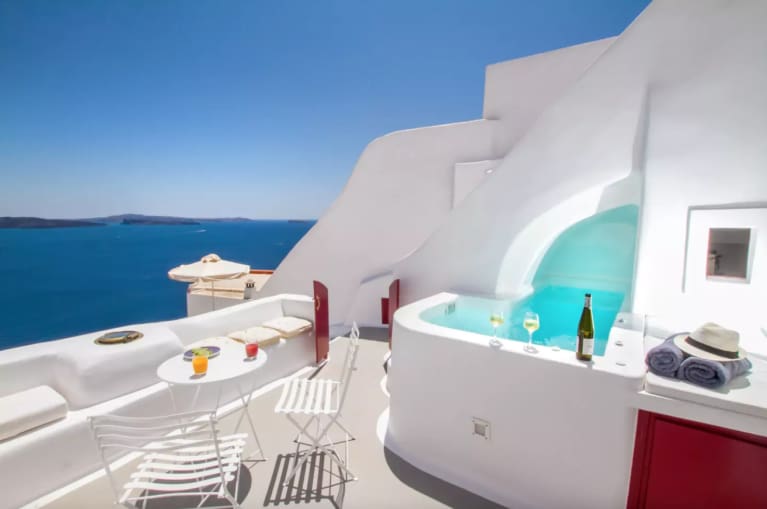 Originally used as a wine cellar, this home carved into the cliffs features a private veranda, Jacuzzi, and downright magical views of Santorini. ($348/night)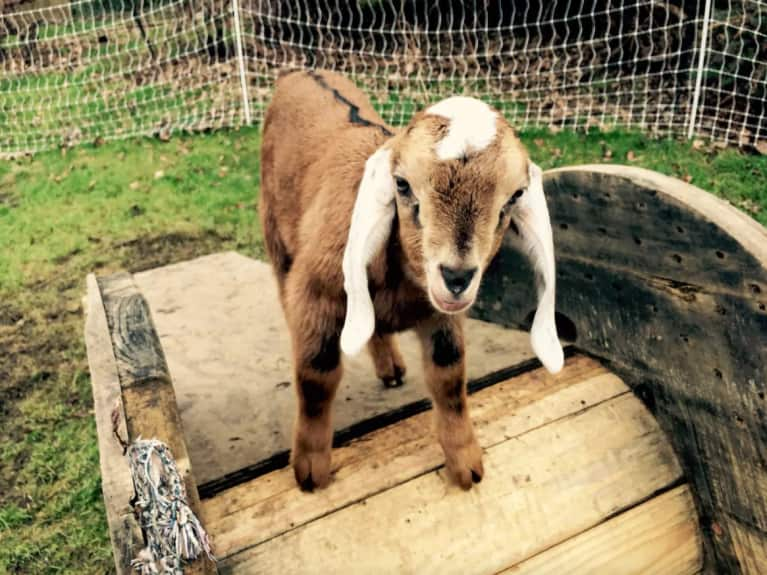 Nestled on a half-acre urban farm, this rustic home comes stocked with a flock of chickens and goats outside and a chihuahua and siamese cat within. ($59/night)
Garden Room in the Netherlands.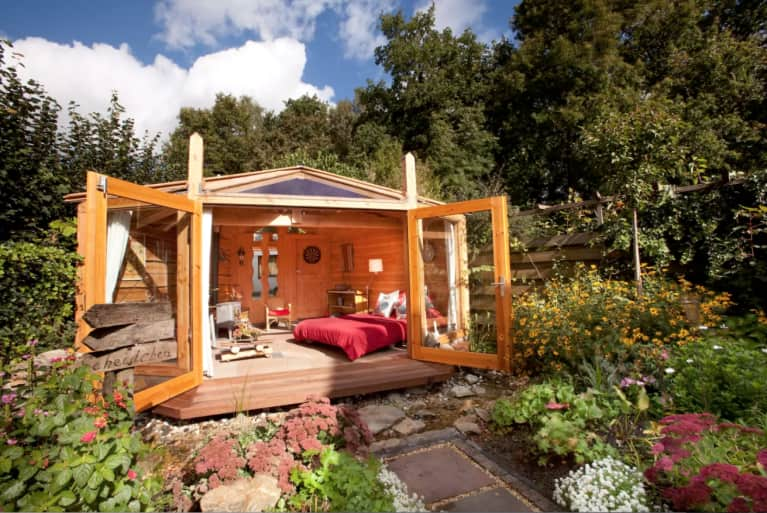 This plant-lover's dream is immersed in a blooming garden, with huge windows that open out onto lush greenery, chickens, and glimpses of Amsterdam's city center a few miles away. ($64/night)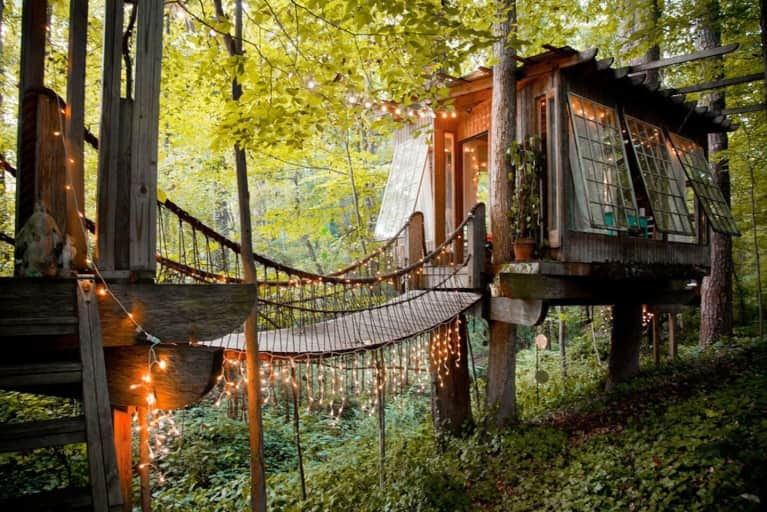 Minutes from downtown Atlanta, this house tucked in the woods is complete with antique furnishings and an open floor plan that makes the indoors and outdoors collide. Voted the most wish-listed location in the world on Airbnb, it's no wonder guests are willing to pay $375 a night for a peek. ($375/night)
Officially bitten by the travel bug? Check out our Travel Diaries series for some more dreamy inspo.