Why Humans Need Frequent Change In Scenery, Even During A Pandemic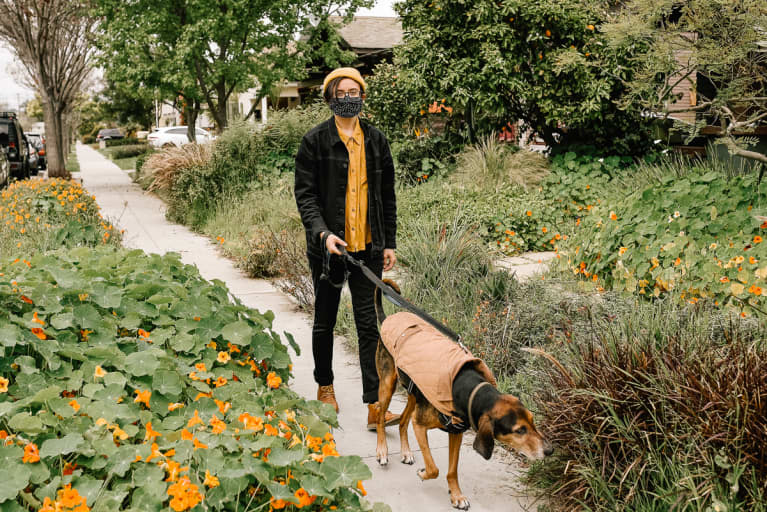 While routines can be very grounding in times of stress, new research suggests the opposite may be just as beneficial.
In a new study published in the journal Nature Neuroscience, a team of researchers from New York University found that having more varied daily experiences was actually associated with more positive emotional states than days when you're situated in the same place all day.
The importance of new experiences.
To conduct the study, researchers tracked participants in New York and Miami using GPS over three to four months and had them answer questions about both positive and negative emotional states throughout this period. The results? People tended to be happier and experience more positive emotions on the days when they visited various locations throughout the day and spent a significant amount of time in each of them. On days when they were in new and varied physical environments, people were more likely to describe feeling happy, excited, strong, and even relaxed.
"Our results suggest that people feel happier when they have more variety in their daily routines⁠—when they go to novel places and have a wider array of experiences," Catherine Hartley, Ph.D., NYU psychology professor and co-author of the study, said in a news release. "The opposite is also likely true: Positive feelings may drive people to seek out these rewarding experiences more frequently."
The researchers also conducted brain imaging scans on the participants to look at what was happening on a neurological level. Sure enough, people who were most positively affected by diverse experiences tended to have more brain activity in regions of the brain associated with processing novelty, reward, and positive experiences.
"These results suggest a reciprocal link between the novel and diverse experiences we have during our daily exploration of our physical environments and our subjective sense of well-being," Hartley explained.
How to switch up your routine amid COVID-19.
If you've reached a point in quarantine where things are feeling monotonous, you wouldn't be alone. But there are still ways to switch things up, even while following social distancing guidelines amid COVID. The researchers suggest that small changes can help.
Some possible ideas:
Going for a run outdoors
Exercising at home
Taking walks as often as possible, varying your walking paths
Taking different routes to the grocery store
Find a lesser-known spot to enjoy nature where you can safely socially distance
Creating more variety or room for spontaneity in your daily routine
Spending time in different parts of your home as much as possible
While options might be somewhat limited, it's still worthwhile to keep things interesting, especially now.