An Expert Educator On Why Mental Health Education Is Critical Now More Than Ever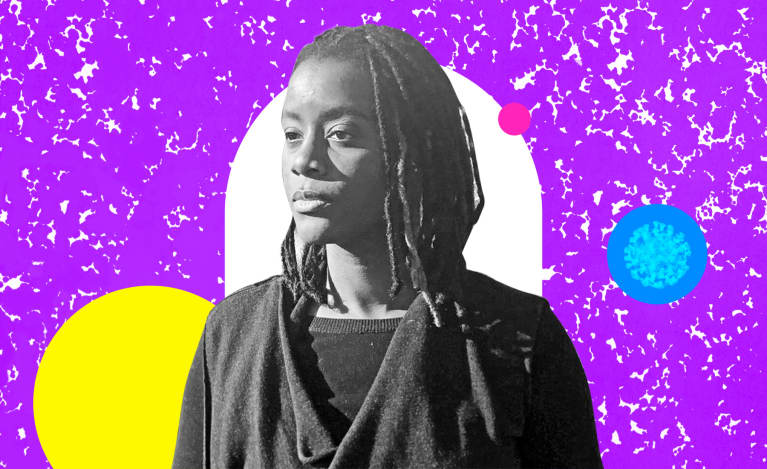 As we enter back-to-school season, with many questions unanswered on how exactly we are going to handle it during COVID-19, one thing has become clear: We need an increased focus on health education, both physical and mental.
And unfortunately, for many children, our current standard of health education is lacking, says Reva McPollom, an education expert and founder of Lessonbee. Lessonbee is an online education platform and resource tool for teachers, parents, and students—with the intention of creating a more robust, well-rounded health education curriculum. "Healthy students perform better academically," the brand notes on their website. "Yet, schools struggle to prioritize health education."
Here, we spoke with McPollom about why health—and, specifically mental health—education is more important now than ever.
mbg: Why do we need to focus on health education, in light of COVID-19?
Reva McPollom: I believe we need to think about how we teach kids to do the right things from a community health perspective. We need to consider what they will be learning about health and address the underlying beliefs and attitudes that have been the biggest challenge to preventing the spread of COVID-19 in the U.S. [individualism over community health or distrust in health professionals and experts, for example]. We need to find a more holistic approach to health education; otherwise, it's not going to matter in the long run.
Evidence shows that countries that had experts preparing for something like this years in advance and then immediately executed those experts' plans without making it political, have fared the best throughout the pandemic. But that type of preparation can only happen when the value system is already in place.
So, I think health education is more important now than ever because the values that are developed through comprehensive and holistic health education are the only thing that can help us get through this challenge together now, and ensure that we can make it through similar challenges in the future.
mbg: Let's address mental health. This is a big concern for all right now but specifically for kids as back-to-school season is upon us. Why do we need to talk more about mental health in the school systems?
RM: Frankly, because all of us are struggling with mental health right now, whether it's grief over a loved one passing; fatigue from endless Zoom meetings; hopelessness when closed schools represent closed windows of opportunity; anxiety over how, when, and where to teach our kids; depression over loss of income; loneliness from lack of in-person contact with friends and family; or frustration from confronting systemic racism in the middle of it all.
There's also the fact that the world was already changing so rapidly and in so many ways, and certain people were feeling left behind. Now on top of that, people can't freely do some of the things that they feel entitled to do at the same time that they're losing their jobs and sense of identity.
When I consider the increase in domestic violence throughout COVID-19 and the way social media has turned into a war zone, I see the consequence of a society that lacks the ability to manage stress, build resilience, and navigate change in a healthy and productive way. I also believe that kids need adults to be at their best through all of this, and I think a lot of us can do an honest reflection and conclude that we're not there right now with everything that's going on. So, giving students resources to manage their mental health independently is paramount.
mbg: What's missing from the mental health discourse right now for kids?
RM: One thing I've learned is that conversations around health education in schools and districts are always reactionary. There's a suicide; now we need mental health lessons, for example. Of course, now the requests coming from our customers and partners are for mental health lessons specific to dealing with a death in the family or trauma relating to a pandemic.
So, for me, what's missing is a more proactive approach to health education. You have to care about kids being healthy all the time so that they have the knowledge, skills, and community support needed to successfully manage change before some unfortunate event happens, not just after they're already traumatized.
mbg: How can parents help their kids learn more about mental health education if they don't think their school is doing enough?
RM: I really think that now is a great time to reflect on routines and develop new habits to lead to a healthier life. Whether it's grabbing an apple instead of a bag of chips for a snack or taking a 30-minute walk every day, making daily choices to positively affect personal health can help elevate your sense of well-being.
Beyond that, I think one of the biggest hurdles to being healthy mentally and emotionally is lack of communication. So, I recommend every parent make sure their kids feel like they can have open and nonjudgmental dialogue with you about what they're thinking and feeling at any given moment. A great place to start is by modeling the same behavior. Kids learn more from what we [parents] do than what we say. Creating a culture of openness, empathy, and safety can go a long way toward improving your family's mental and emotional health.
In terms of online resources, Lessonbee provides original lessons that define mental health and explore topics like managing stress, building resilience, and mental illness. We're currently updating lessons on diet and nutrition to reinforce mental and emotional health.
mbg: How can parents help kids deal with burnout and loneliness if their kid can't go back to school?
RM: Parents have to get creative about their kids' education. It's a real challenge when resources like libraries and museums are closed. But parents can still access experts who can volunteer their time, facilities that can be repurposed for classroom experiences, platforms that can facilitate self-directed learning, and community organizations that offer opportunities for project-based learning.
If your kids are in middle school or higher, I'd recommend getting them a subscription to a learning platform that aligns with their area of interest and letting them dive deep on a topic they wouldn't typically learn about in school. You can also consider having them start a project or apprenticeship to get practical experience that might offset fears about falling behind academically. Some families can also afford to do things like hire private tutors or educational consultants or form pods. And some kids are advanced academically.
If you have resources that can benefit others, find ways to contribute your time and energy to be a part of the solution. It might just help you and your kids feel more energized and connected.